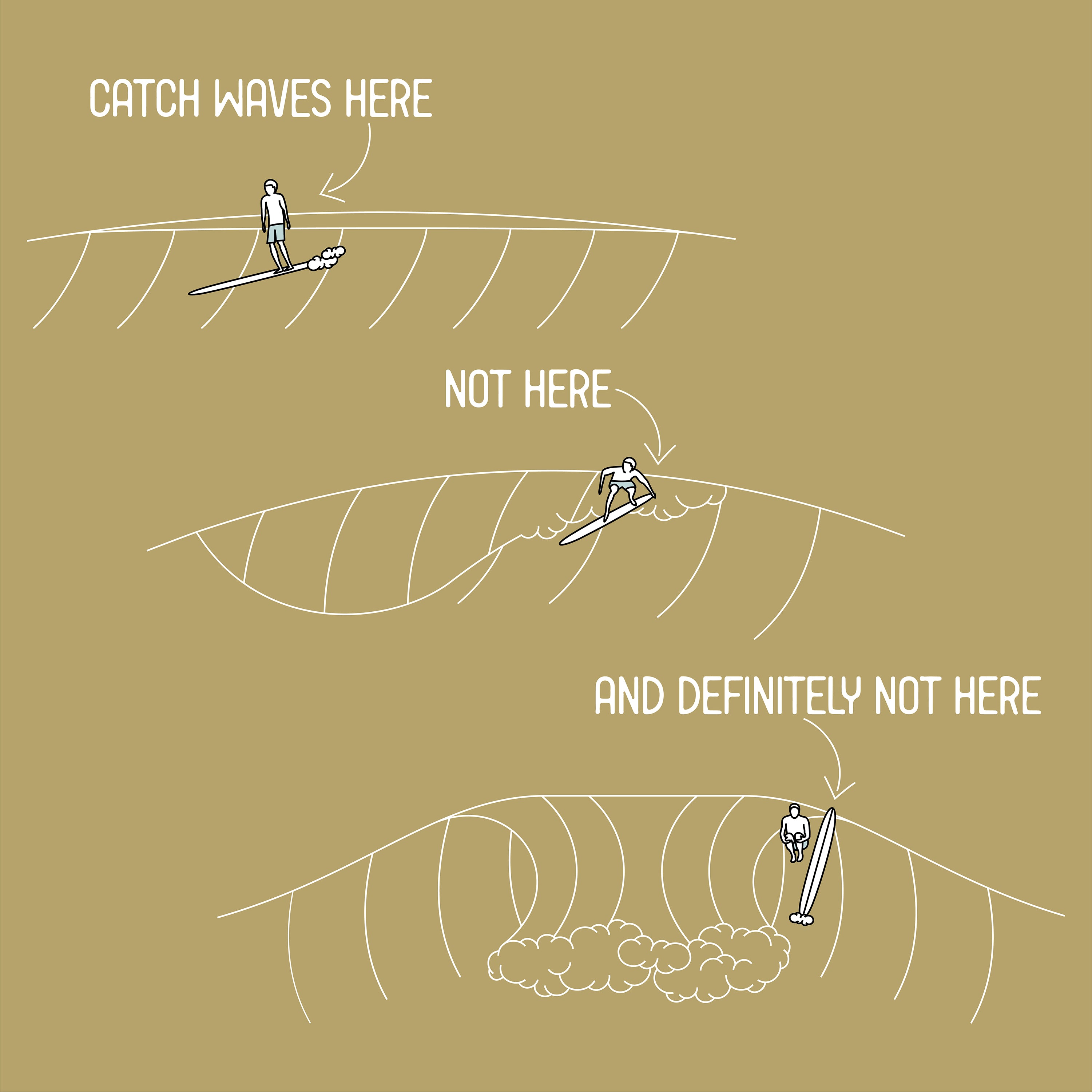 Catch waves earlier.
It makes everything in surfing happen more easily. 
When you catch your waves 2-3 strokes earlier, you have more time to get to your feet, get situated, choose your line, and go!
We have spent years perfecting boards that paddle with ease, glide effortlessly, and then surf really, really well. (Read more on gliding with ease here.)
Success in surfing is simple...
Match your equipment to the conditions at-hand
Catch waves earlier in their formation
And enjoy the effortless glide of a free ride down the beach...
Kick-out, then repeat.
Here is Nathan Adams enjoying a the effortless glide of a 9'8 Lumberjack. Photo: Jeffrey Allee
What's Next?