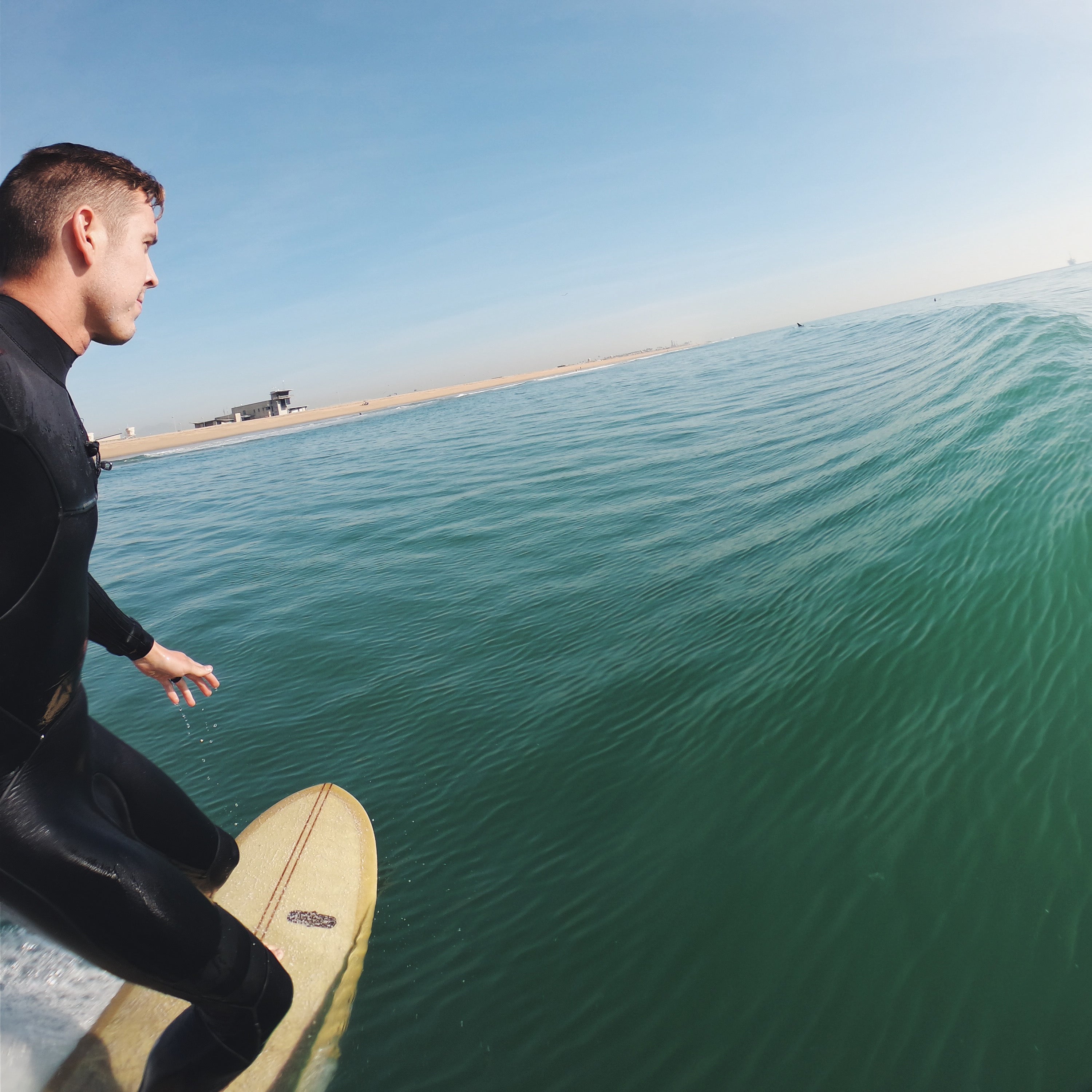 Surfing is one of the few activities left in your routine that requires you to operate fully in the moment.
When you're out there, you're detached from the usual distractions of life on land.  
Seemingly every other form of recreation and leisure has been tainted by the attention-splitting, ever-present cell phone.  But thankfully the ocean strips that option away.  
Even if they invent fully waterproof phones, riding a wave requires 100% of your attention. The primary aim of surfing, after all, is to read what the wave is doing and respond in kind.  It's like playing ping-pong against an unbeaten foe.  The ocean will keep throwing looks and you, and you've got to do your best to respond. 
Experience, focus, and equipment that stacks the odds in your favor are all that you've got to work with to make the most of the opportunities presented.
I remember when Thomas Campbell released his highly anticipated third full length surf film, and he titled it The Present.  I wasn't entirely sure which definition of "Present" Campbell was referring to, but he establishes right there in the introduction that it's both.  The ability to slide around on waves generated by the ocean is a gift, but it's also an opportunity to operate fully in the present.  The significance of that is even more apparent in 2021 than it was in 2011 when the film was released.
Next time you paddle out, stop for a moment and recognize the gift of being able to spend a couple hours living fully in the moment and get ready to respond to whatever the ocean has in her bag of tricks today.