A Peak Inside the New Almond Surf Shop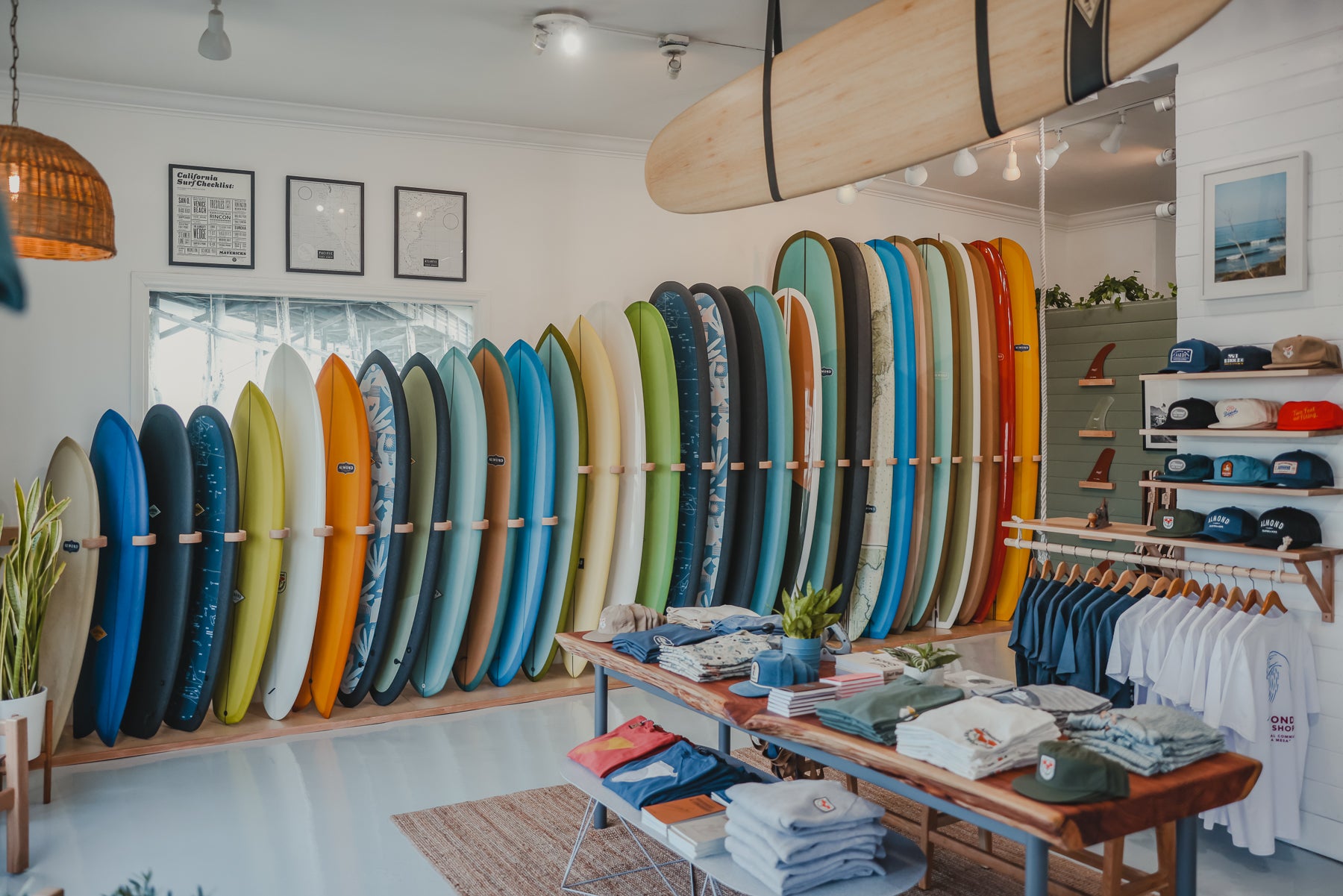 On Friday, we opened the doors and welcomed you all back into our little neighborhood surfboard store.
For those of you who don't live down the street, Jeffrey shot the new shop so you can get a peak at what we've been up to. 
Inside you'll find a better presentation of our primary offering to the world: our surfboards. Plus, a more focused offering of the essential gifts & gear that accompany any good surf shop visit.
Our aim is you equip you for life-long enjoyment in surfing, and we really hope the new Almond Surf Shop helps achieve that for you. We've got the gear, we've got the knowledge, swing through and let us serve you.
What's Next?