How To: Resin Swirl 7'0 Joy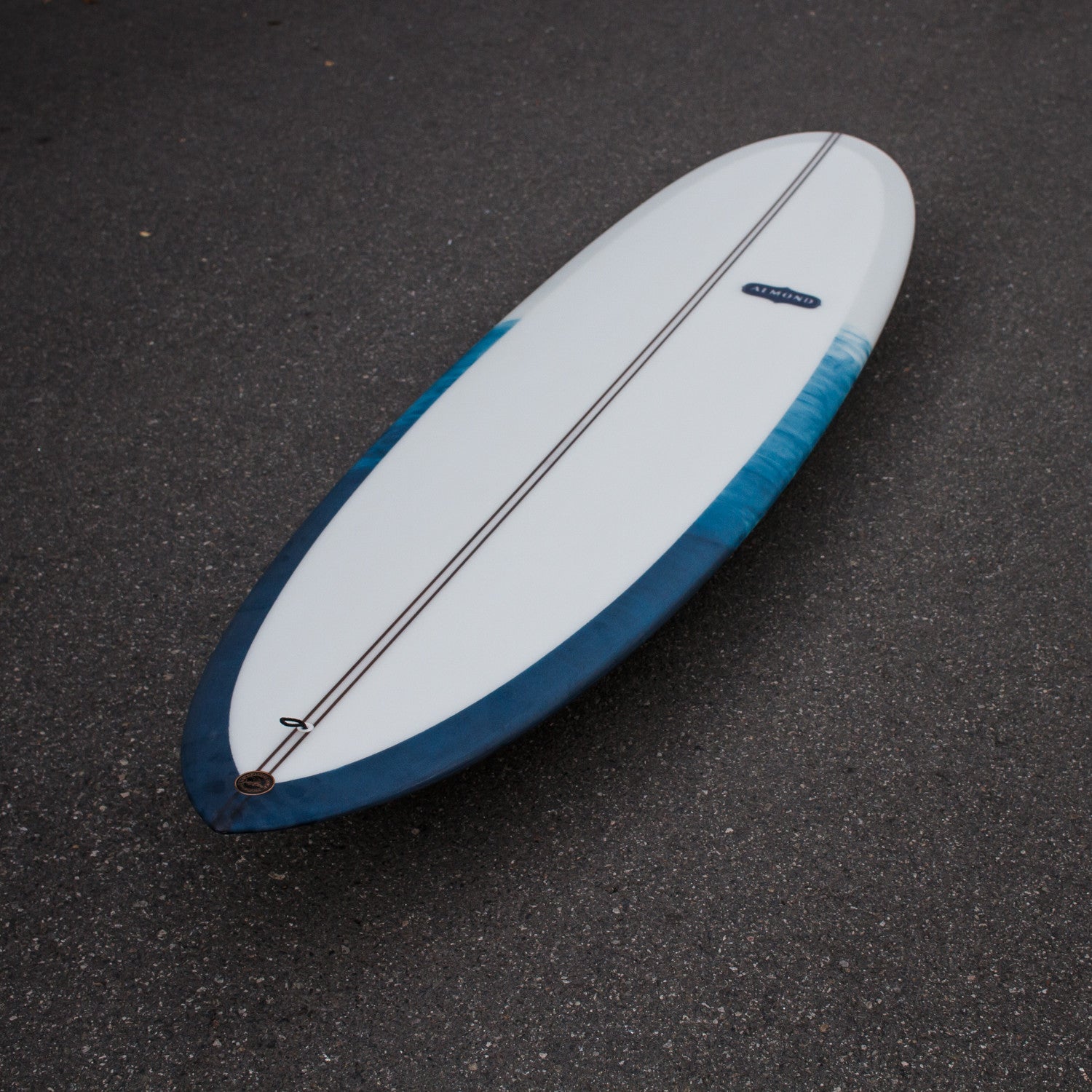 Here's a new Joy for the racks at 1720 Santa Ana Ave...  7'0 Joy model with a clear deck and blue swirl resin abstract on the bottom.  This is modeled after our coffee+milk resin swirl boards, but with a more ocean-inspired deep blue.  
Resin is interesting because when the fiberglass cloth is laid out across the board, whichever color goes down first will saturate the cloth, and essentially "lock-in".
It's not like having wet paint on a canvas, where you are able to swirl is around until it rests to dry.  Once it goes down, you're committed.
So these abstracts have to happen all in one step, and very carefully.  There's no "painting over it" if you aren't happy with the result the first time around.  Big thanks to Ryan Martz and Chris Champion for always making us look really good...
This one is currently available HERE.