Pleasant Pheasant + Douglas Stripe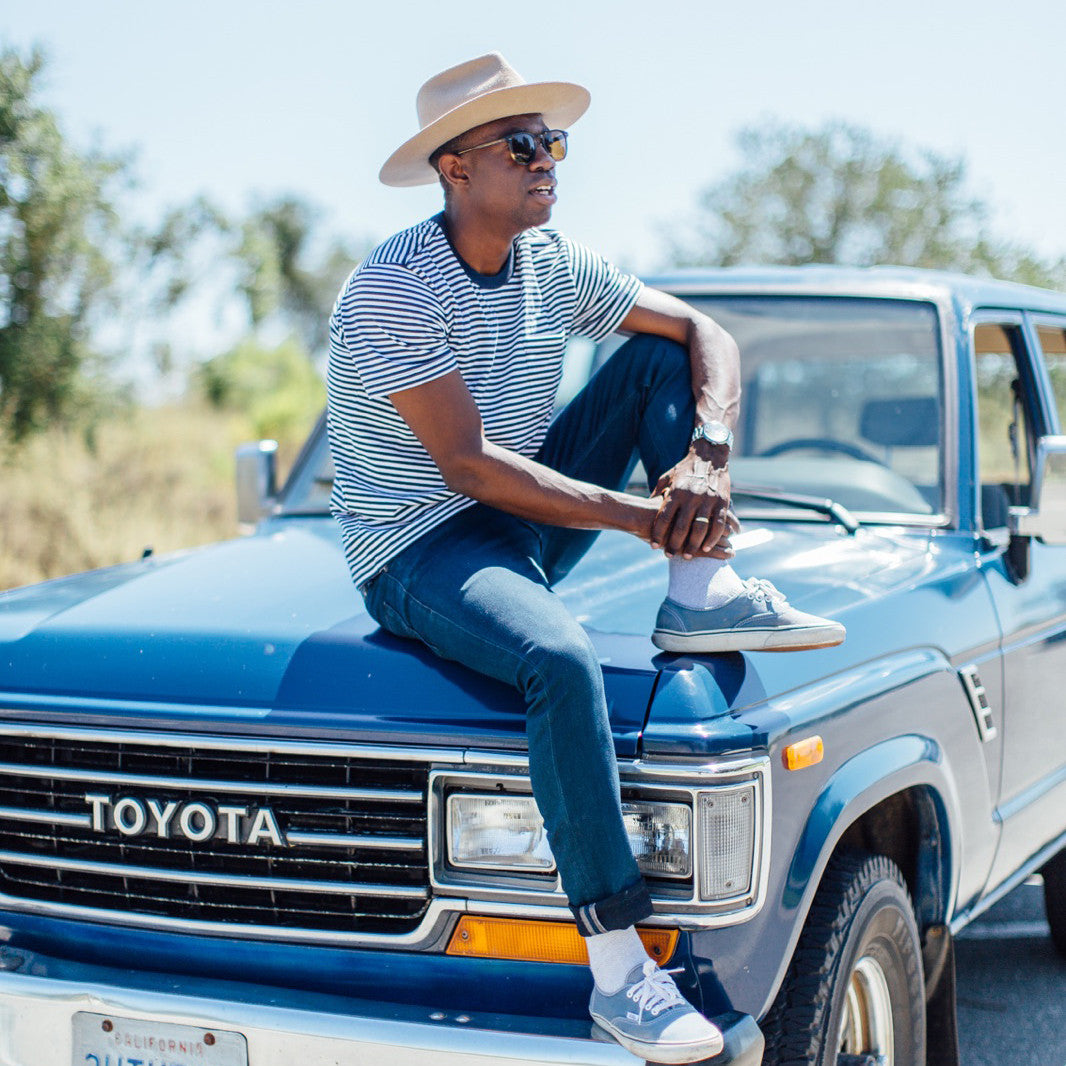 Whether it's a white hotcoat stripe on a 6'6 Pleasant Pheasant, or a striped cotton tee, we are stoked on a few of these new (striped) additions to the shop.
This tee could honestly become one of our best selling styles... introducing the Douglas Stripe.  It's a heavier weight 20/1 cotton, with navy and white knitted stripes.  Pre-washed for shrinkage and soft-hand.  Made in at the Krochet Kids' factory in Peru. #knowwhomadeit
Photos by our own Jeffrey Allee.  Big thanks to Cassie and John for showing off how good this new tee can look.