Progress Report: R-Series + Finlettes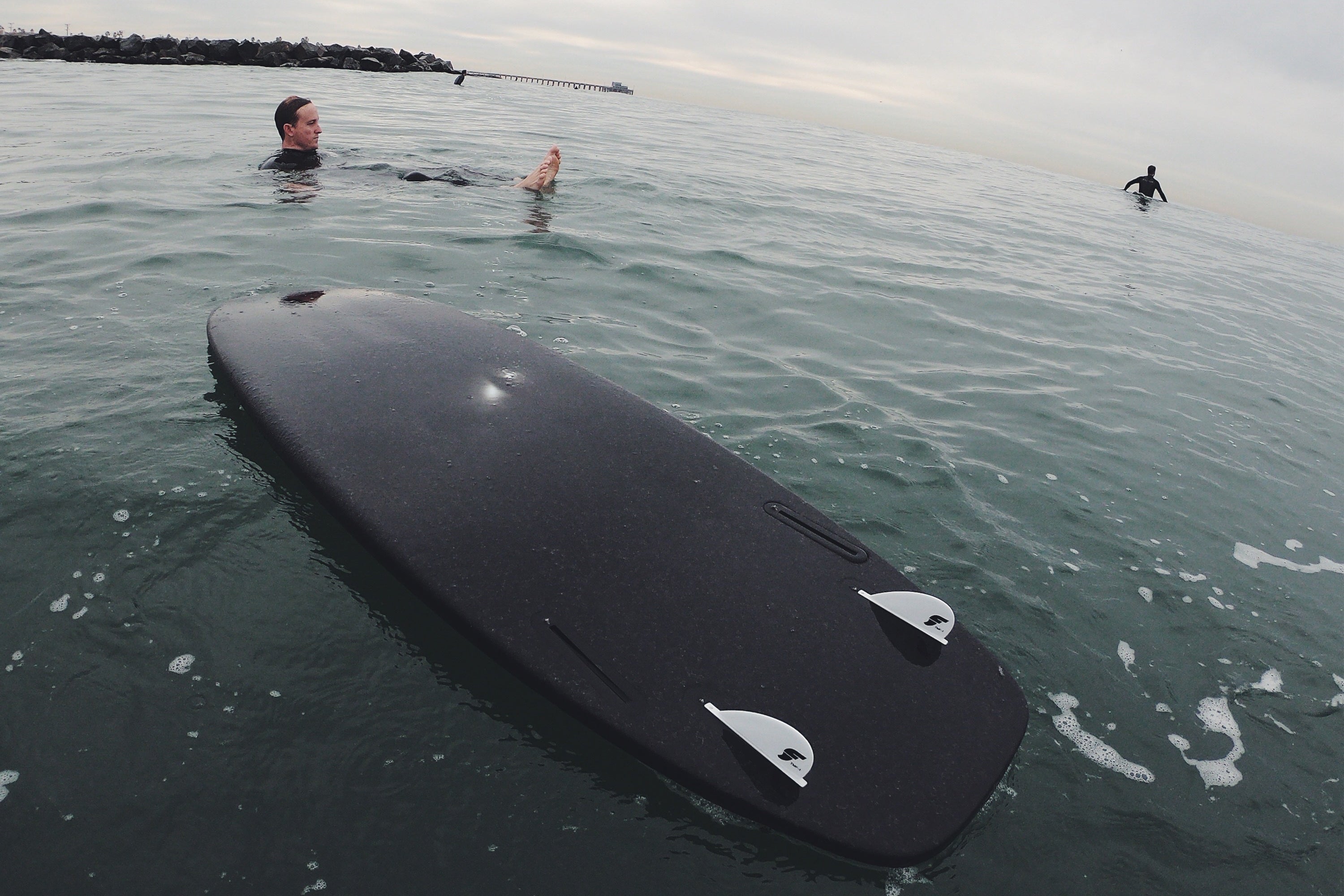 I have been pretty hyper-focused about my surf approach lately.
Nearly all of my surfing recently has been on the R-Series 5'4 Secret Menu, with a pair of the TMF-1 nubs in the rear boxes. 
The idea behind running these little finlettes is that it's a way of making a board that was intended to have fins in it behave more like a finless board.
I try to keep a fairly tight quiver, so being able to switch back and forth between a proper Quad fin setup and this finlette option basically gives me the advantage of two completely different boards in one.
From what I have found so far:
1. Running these fins in the front boxes has a substantial amount more hold.  It's pretty hard to get the tail to slide, when you run them in the front boxes.  But maybe when the waves get juicier, it makes more sense to run them up front.
2. You should be running the TMF-1 fins in the back boxes, you have a surprising amount of control, but definitely some moments where the board will slip and slide and find it's line.
3. It's not as easy to complete a spin as guys like Jordan Rodin and Ari Brown would lead you to believe—the first 3/4 of a spin feels great, but riding out of it is a challenge that will keep you coming back.
4. Take a high line.  I pretty much spent my entire session this morning attempting to drive as much speed off my takeoff as the little dinky waves would allow, and then get way up high on the face.  This created a lot more options when the the wave started to close out, or an oncoming section was approaching.  If you're at the bottom of the wave when a section is coming, it's harder to gain elevation in a hurry, so it's better to start your climb earlier than you might with bigger fins.
5. Keep your body low, and your weight forward.  The temptation when you crouch in a ball is to rock back on your heels, but you lose all leverage and balance when you do that.  Stay low, and rock forward on the balls of your feet—then use that leverage to keep your weight leaning up into the wave.
6. Be prepared to look super uncool.  I have been flopping around, falling, riding up onto the sand, and pretty much looking like a kid playing at the beach, but it's been as much fun as I've had in the water in quite some time.  We are working to get some footage of some truly talented surfers going semi-finless on the R-Series, but in the meantime you'll have to live through my reports of excitement and your own humility-building experiences.