Ride + Recycle | International Surfing Day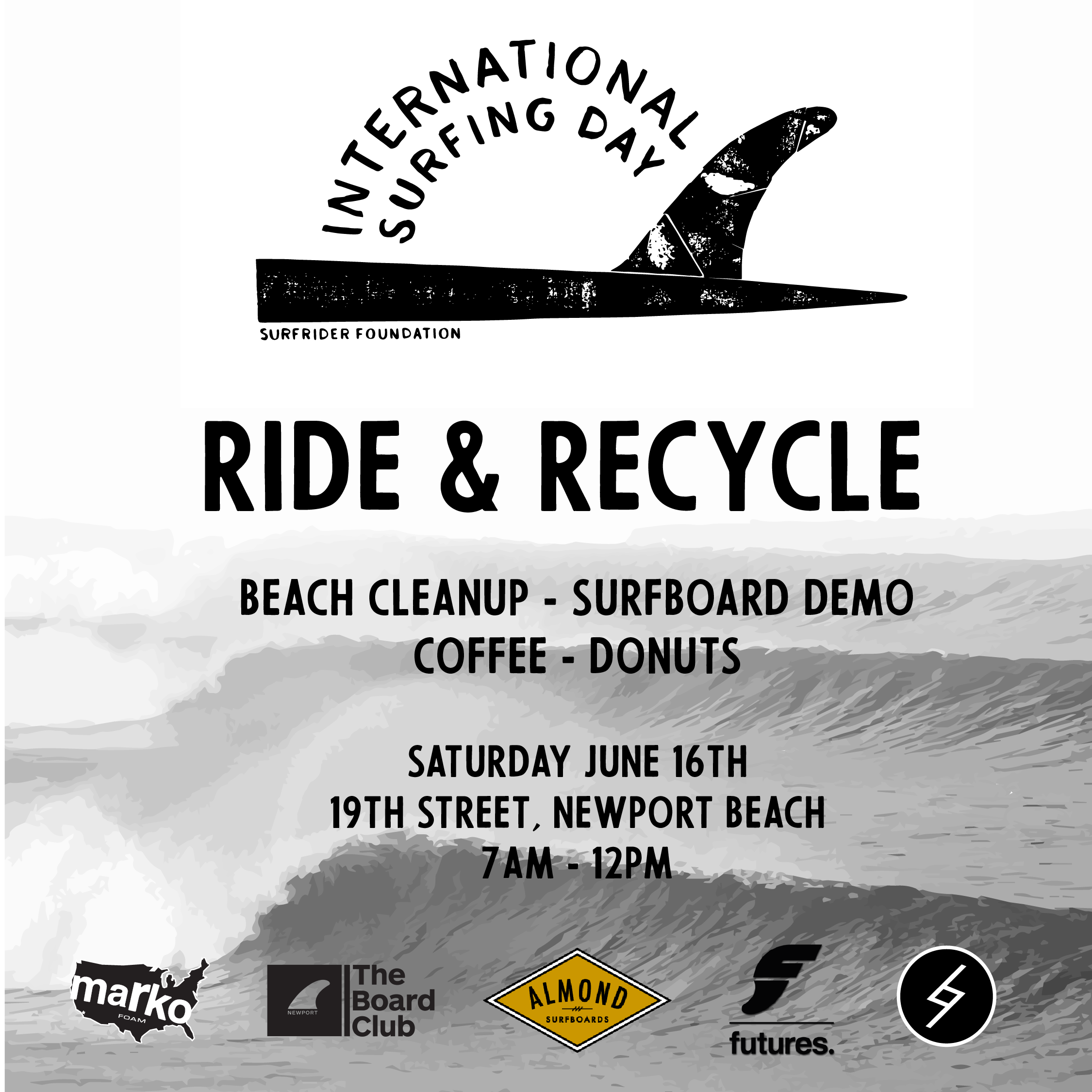 Join us on Saturday morning at 19th street in Newport Beach!  In cahoots with our friends from Marko Foam, The Board Club, Futures, and Formula Fun, we'll be celebrating International Surfing Day with a surfboard demo and beach cleanup.
We will have some R-Series demo boards available to ride...! 
Saturday June 16th
9:00 to Noon
19th Street, Newport Beach