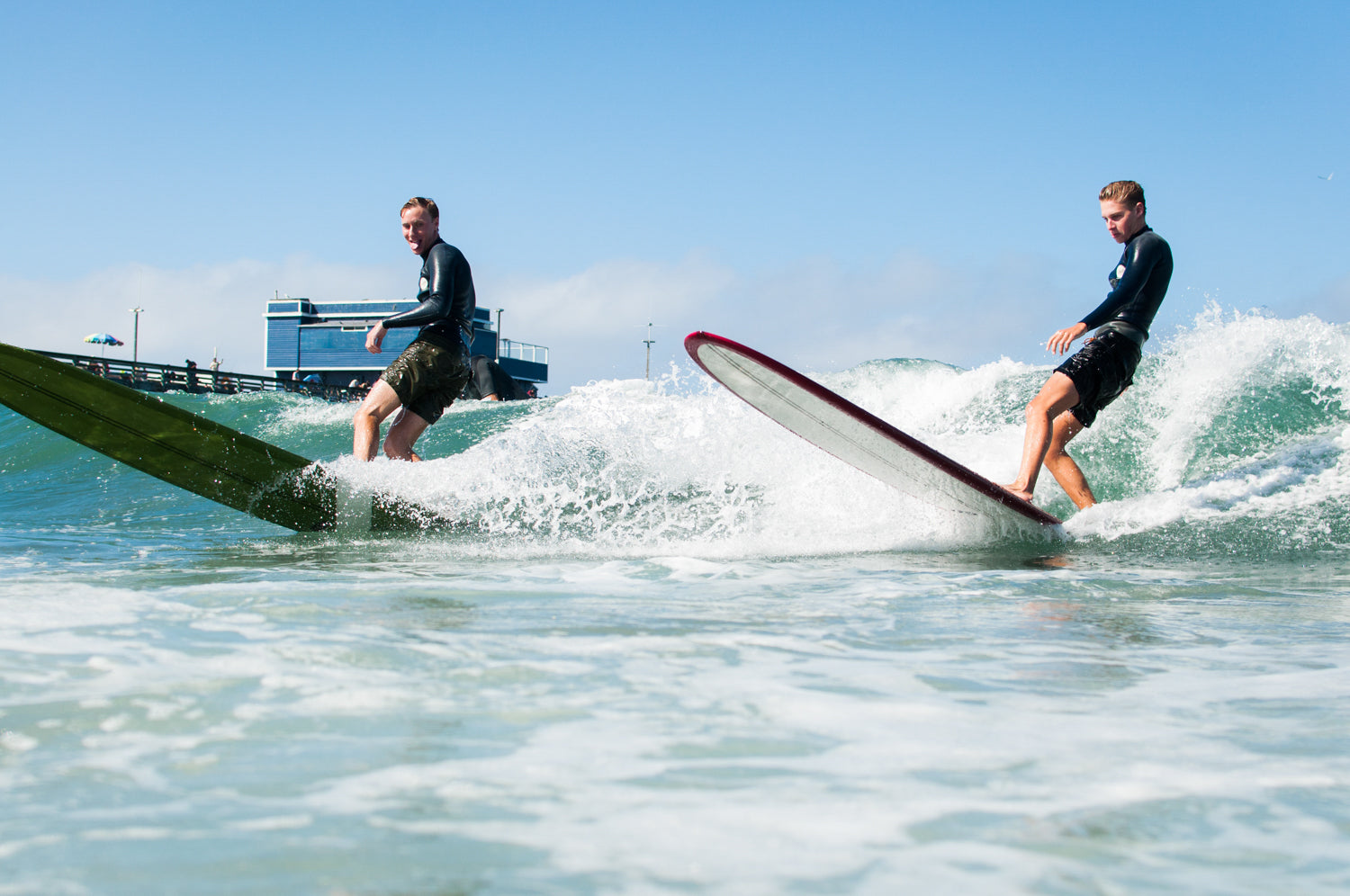 Newport Beach is home for us—it's where where learned to surf, rode our bikes as kids, and first opened the doors of our surf shop in 2009.  We've crowded the lineup with friends, surfed alone on quiet mornings, tested new boards, and been part of this community for our entire 12 year history.
We appreciate the flawed waves, the Summer crowds, and how accessible everything is on a bicycle.
95% of my surfing happens at the same, familiar jetty.  And my favorite month to surf is January.
The first board models we developed were all shaped with Newport in mind, naturally.  The Lumberjack, the Surf Thump, the Sandia Fish, and the Secret Menu all come to mind.
It's a lovely place with a complicated reputation.  I appreciate the Wikipedia definition for Newport Beach, because it reminds me more of the Newport Beach I grew up with: 
Newport Beach, a coastal city in southern California, is known for its large, boat-filled harbor. Balboa Peninsula has 2 piers, Newport Beach Pier and Balboa Pier, plus the Balboa Fun Zone, an old-school amusement park with a Ferris wheel and ocean views. Local beaches include the Wedge, known for its big waves, and Corona del Mar State Beach.
 In honor of Newport, here are a few of our favorite Newport photos from over the years... as well as the NEWPORT flag from Slightly Choppy, an artifact built in the same town it is designed to pay homage to.