The Longest Wave I've Seen Ridden in Newport?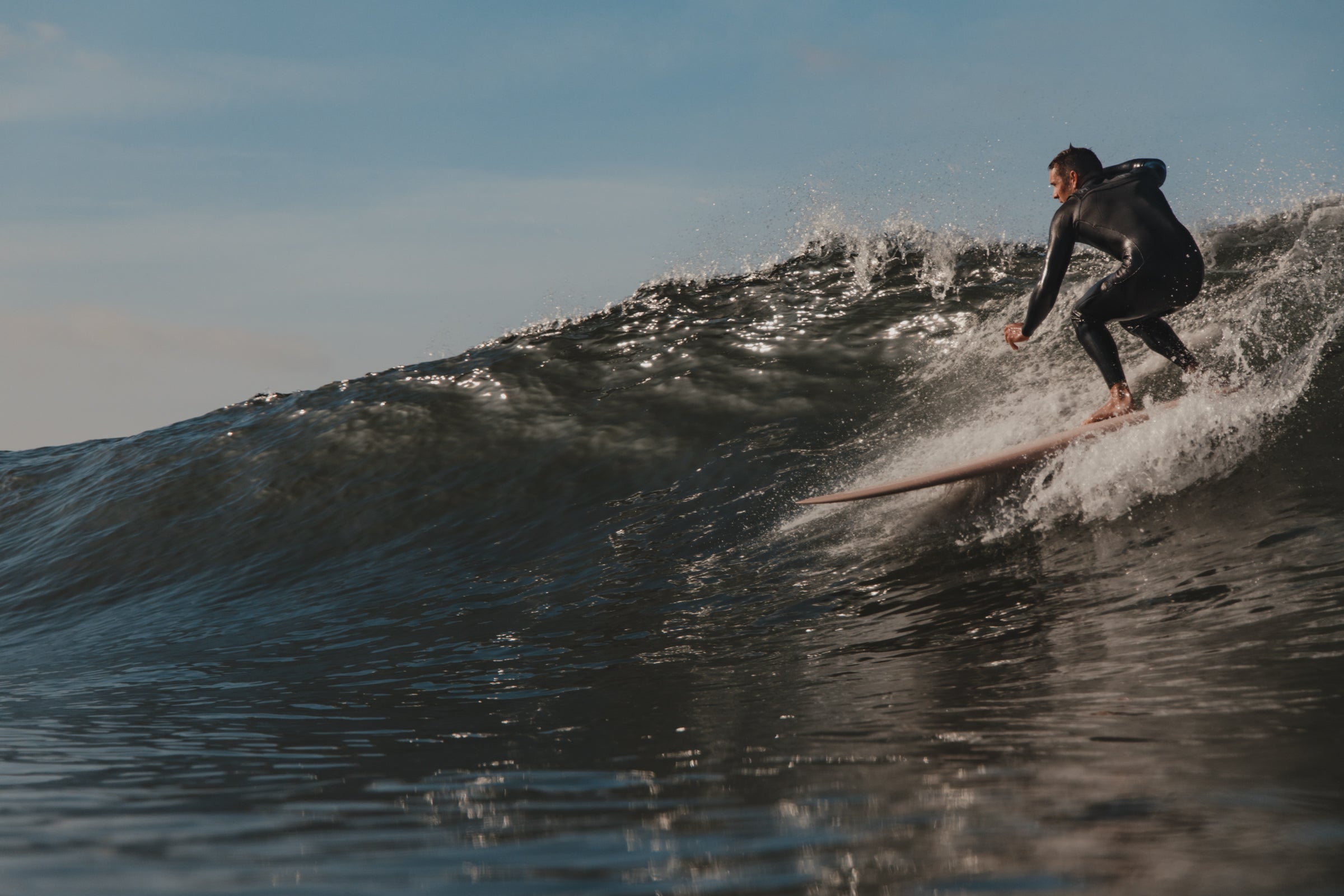 On Tuesday morning, I witnessed the what may be the longest Newport wave I've ever seen ridden.  
It happened during the second-ever meeting of the Early & Often Surf Club.  The surf was short-period, a little mixed up, and 3-4 feet with some occasional bigger sets.
Swanson took off on a right-hander—which if you know Newport this is even more surprising because the lefts tend to be longer than the rights, and neither are particularly long compared to other stand-out Southern California surf spots. 
Anyway, so Swanson paddles into a right, outside the jetty, and takes off with ease on his 7'2 Winged-Twin Rounded Pin.  The wave was slightly overhead, and Swanson just starts going... and going... and going. 
It didn't stay overhead all the way down the beach, but the wave just seemed to keep rebuilding and carrying its energy, and Swanson seemed to just keep navigating and adjusting to stay in the pocket.
Afterward, Swanson was understandably brimming.  He had this to say:
"You just have to assume the wave is going to keep going.  Don't ever assume it's over, just assume it's going to keep going."
Wise words, my friend.
Beyond Swanson's leg-burning right, we had a great time sharing a whole mess of waves.  January's meet-up was offshore and clean with nobody out, so we took turns taking off on more or less the same peak.  February's EOSC meet-up was more like a crawfish boil where someone dumped a whole bunch of good food on the middle of the table, and everyone at the table was just digging in—it was good, it was messy, and we were all tired when it was over.
Photos: Jeffrey Allee
Thanks to everyone who paddled out with us! As long as people are still enjoying sharing a few waves together each month, we'll keep dropping a pin and sending the invite.  We'll see you in March...!