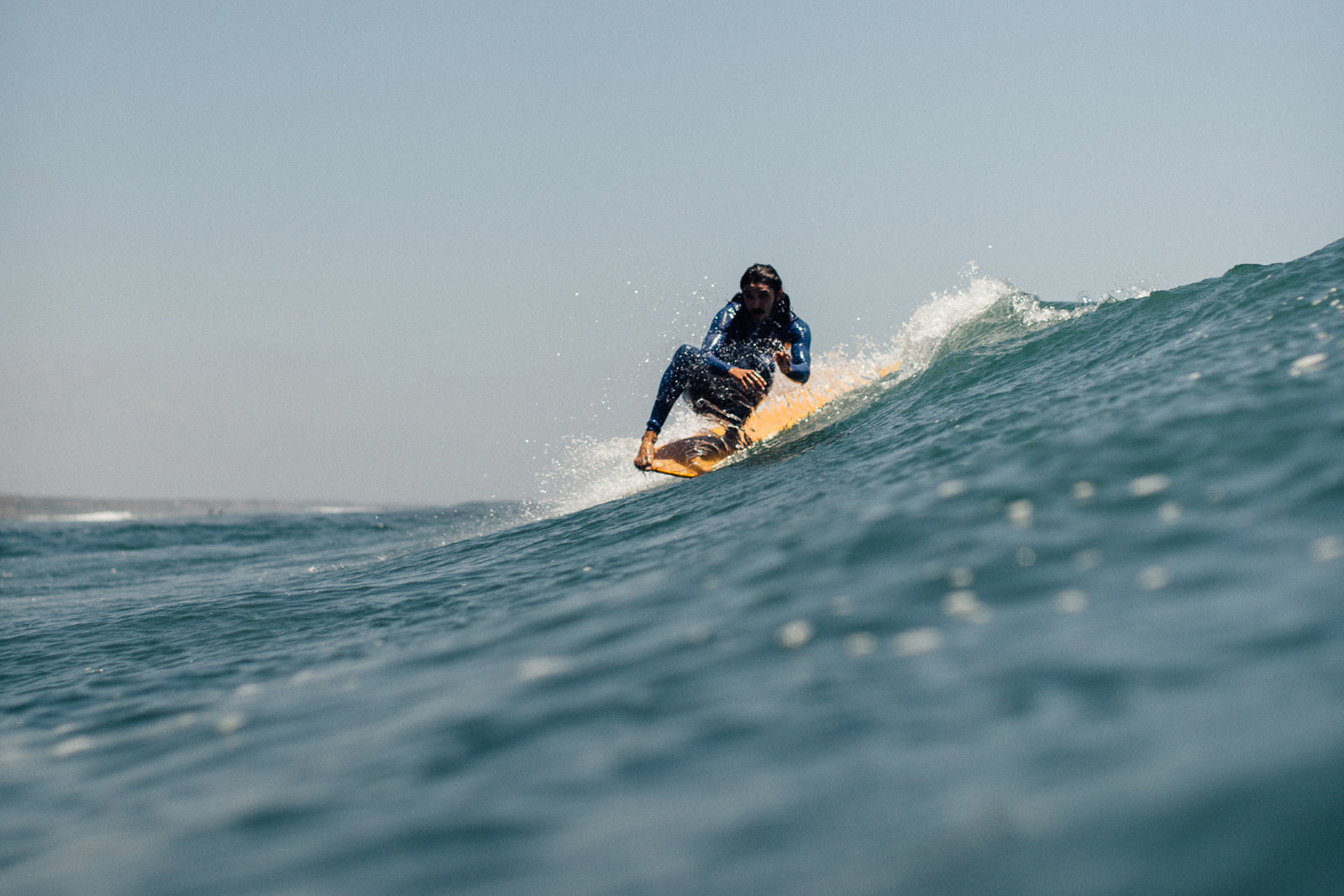 When the waves are under head-high, the glide of a longboard provides an undeniable advantage for catching waves early in their formation, giving you precious extra seconds to get to your feet and choose the line you want to take. This is because catching a wave requires the rider to match the speed of the board to the speed of the wave—and with longboards sitting higher in the water & gliding more effortlessly across the ocean surface, they are easier to paddle faster than shorter boards. 
If you have read our guide to Fishes and Small Boards, you know about our efficient placement of foam (particularly under the rider's chest when paddling) to help make our smaller boards paddle easier and catch waves earlier. We put a ton of emphasis on ensuring your wave count doesn't dramatically change whether you choose to ride a 5'2 or a 9'8.  
But at a certain point, you simply can not replace length.
Even the beefiest of 5'2 fishes can't compete with the glide and paddling speed of a 9-foot longboard. And while the small board has an undeniable place in your quiver, when the waves are small and wave count the priority, something over 9'0 becomes a priceless commodity. The key is to build out your quiver like a golfer builds out his bag, with each board holding a clearly defined purpose.
The earlier the wave starts doing the pushing—rather than your arms—the more time you have to get to your feet and get situated, and the more effortless the entire experience becomes.