A Fresh Walks on Water for Andy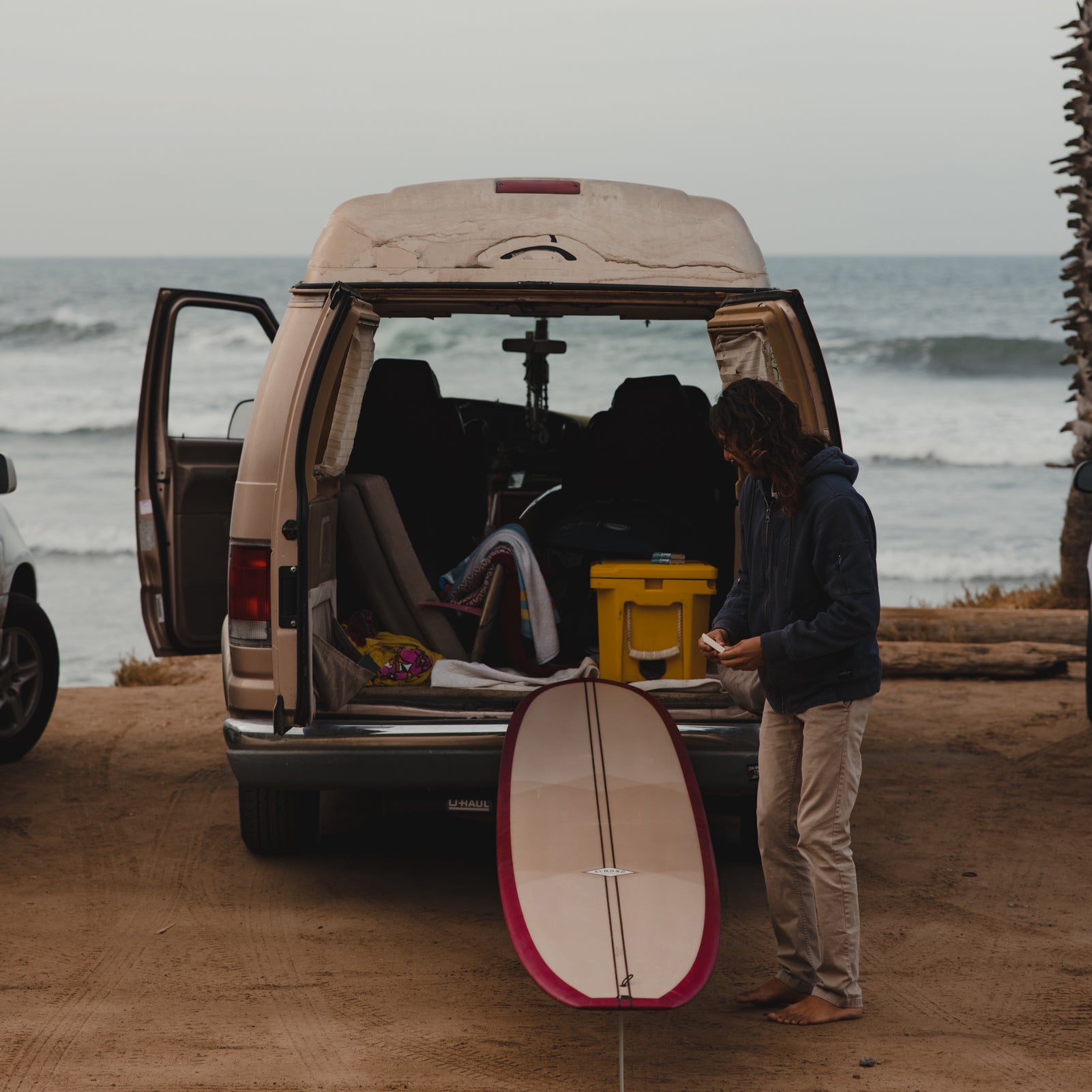 A fresh 9'6 Walks on Water for Mr. Walks on Water, Andy Nieblas, who immediately started putting it through the paces at Sano.
The Walks on Water model is a bulked-up log, with extra foam for tons of stability under foot.  The wide tail encourages more active footwork, but this board will be tremendous for gaining confidence on the front-third of the board. 
Andy likes the fuller rail because it allows him to lay hard into turns, without fear of burying a rail.
Photos: @jeffrey_allee