Add Length Without Sacrificing Control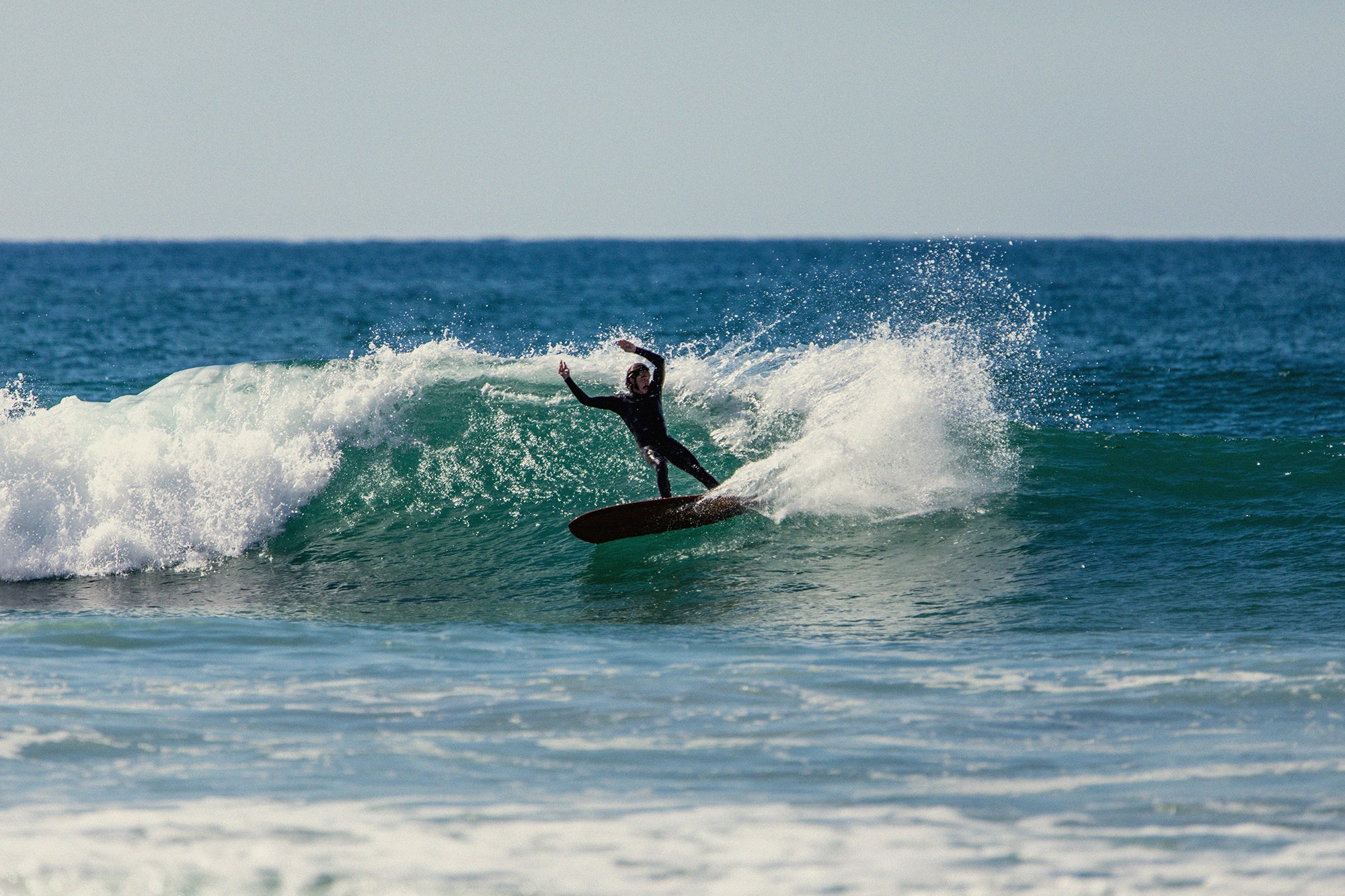 A really great surf session requires a whole slew of variables to cooperate—tide, wind, swell, crowds, and your personal schedule.  If you can count the time since your last great surf in years—instead of the usual weeks—maybe it's time to stack the deck in your favor.

You've been noticing that your trusty 5'9 x 19.25" doesn't float you the same way it used to before the mortgage and the kids. You know you would benefit from a little more foam—but on your own terms. I'm here to tell you that in the 2020's there are plenty of ways to up your wave-count

If you feel like your shortboard has been avoiding retirement like Brett Favre, here are a few prospects to anchor your surfboard quiver as you adapt to the changing needs of your surfing career.

At a certain point, adding extra foam without adding length becomes a game of diminishing returns. (Think of trying to catch waves while paddling a cork).

If you truly want to make the largest impact on upping your wave-count in your next season of life, we are going to need to add a little length to your next surfboard. 

This is our curated list of the best boards for upping your wave-count, without giving up control:
BBF:
The Big Bueno Fish, or the BBF for short, is the unapologetic dad-board. Round and full outline, with a pulled in, slightly narrower tail. The most classic trope in surfboard design is "paddles like a longboard, but turns like a shortboard!" It's kind of the infomercial-esque promise that surfboard shapers love to fall into.
At the expense of falling into that trap ourselves, that's essentially what this board is aimed to do. Feel like a big board up front, but turn like a smaller board in the back.
 
Pleasant Pheasant:
The Pleasant Pheasant is nice blend of a variety of elements that make a user-friendly surfboard. In fact, this chapter should almost be moved to the introduction.
In surfboard design, everything is give and take. By definition, the middle of the road is the most versatile option. It's not too big, not too short, not too wide. Kind of the "just right" that Goldielocks was searching for.
The round tail equates to a tighter turning radius, while the side bites provide a bit of extra drive and acceleration. At 6'4 to 7'0, it's a lot of wave-catching in a manageable frame.


Joy:
The Joy is no work at all. The gliding, speed generating it baked into the full, trim-friendly outline—which means you get to go along for the ride while the Joy does most of the work for you.

The elliptical outline puts the maximum amount of curve behind you, allowing for graceful, arcing turns. The Joy is aptly named because it's a delight to ride. Primarily ridden between 7 and 8 feet in length, stack the deck in your favor and employ the Joy to do the heavy lifting for you.

Adding a longer board to your quiver does not mean you have to give up the control off the tail that you have grown so accustomed to.  Want to go deeper into the realm of mid-sized boards? Read Almond's Complete Guide to Essential Mid-Lengths.