Almond Surfboards + Known Supply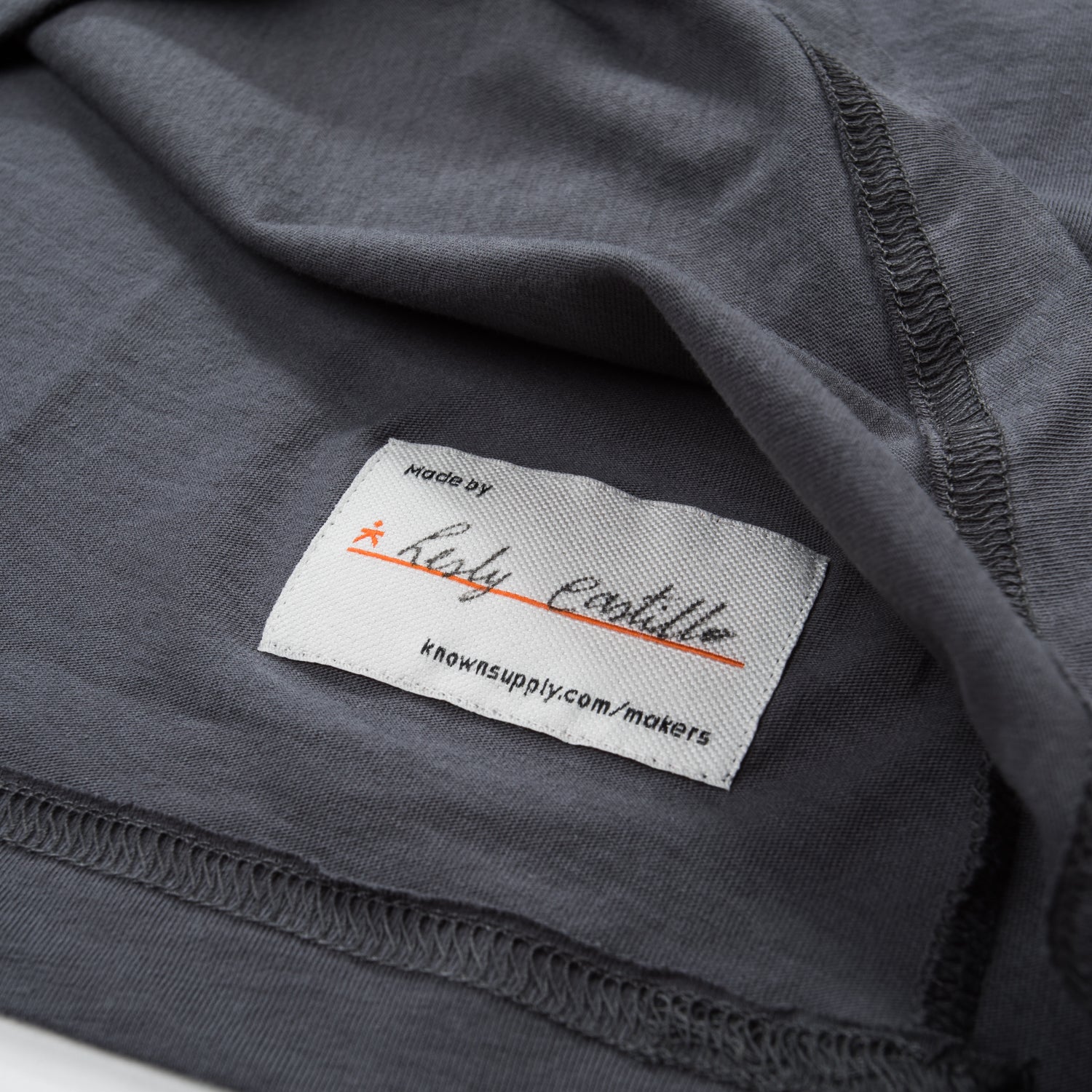 Caring for people and building products of value are at the top of the list for why we exist.
We have the unique opportunity to meet our customers, and guide them through the surfboard ordering process—and then we often have the added pleasure of getting to run across our customers in the lineup.
Having a relationship with our customers is paramount to everything we do—and everything we care about.
But we are also in the business of making product.  Which means designing, sourcing, and manufacturing in order to have finished goods hanging in the shop. 
Whether it's a surfboard shaped and signed by our own Griffin Neumann-Kyle, or a t-shirt with the shop's logo printed on the front, we are marked by the products we sell.
We are responsible to care for the people involved in every step of our business, from the makers we don't see on a daily basis, or the customers we do.
All of this is a long way of saying... that we are very excited and privileged to be partnering with dear friends of ours to ensure that we are caring for people at every step of the process:
If you look at the inside seam of your latest Almond t-shirts and sweatshirts, you may notice an orange "Known Supply" label.
That's because we have proudly teamed up with Known Supply to ensure that our clothing is made responsibly, thoughtfully, and personally.
If you want to know who made your Almond t-shirt or sweatshirt, you can check the label inside and see the hand-signed signature of that individual.  Known Supply even offers you the opportunity to personally thank the person whose hands constructed your clothes.
Knowing who made your surf tee may seem like a nominal gesture, but it's humanizing an industry that has been nameless and faceless for far too long. 
Sure, a t-shirt is a much smaller purchase than a custom surfboard, but it's the fruit of someone's daily labor.  Someone with a name and a story and hopes for the future.  And we are true supporters of what Known Supply is aiming to do, so we are honored to incorporate their heart and mission into the fibers of our brand.
Curious which products we have done together? Shop all Almond + Known Supply styles right here.