Best Way to Hang A Surfboard On Your Wall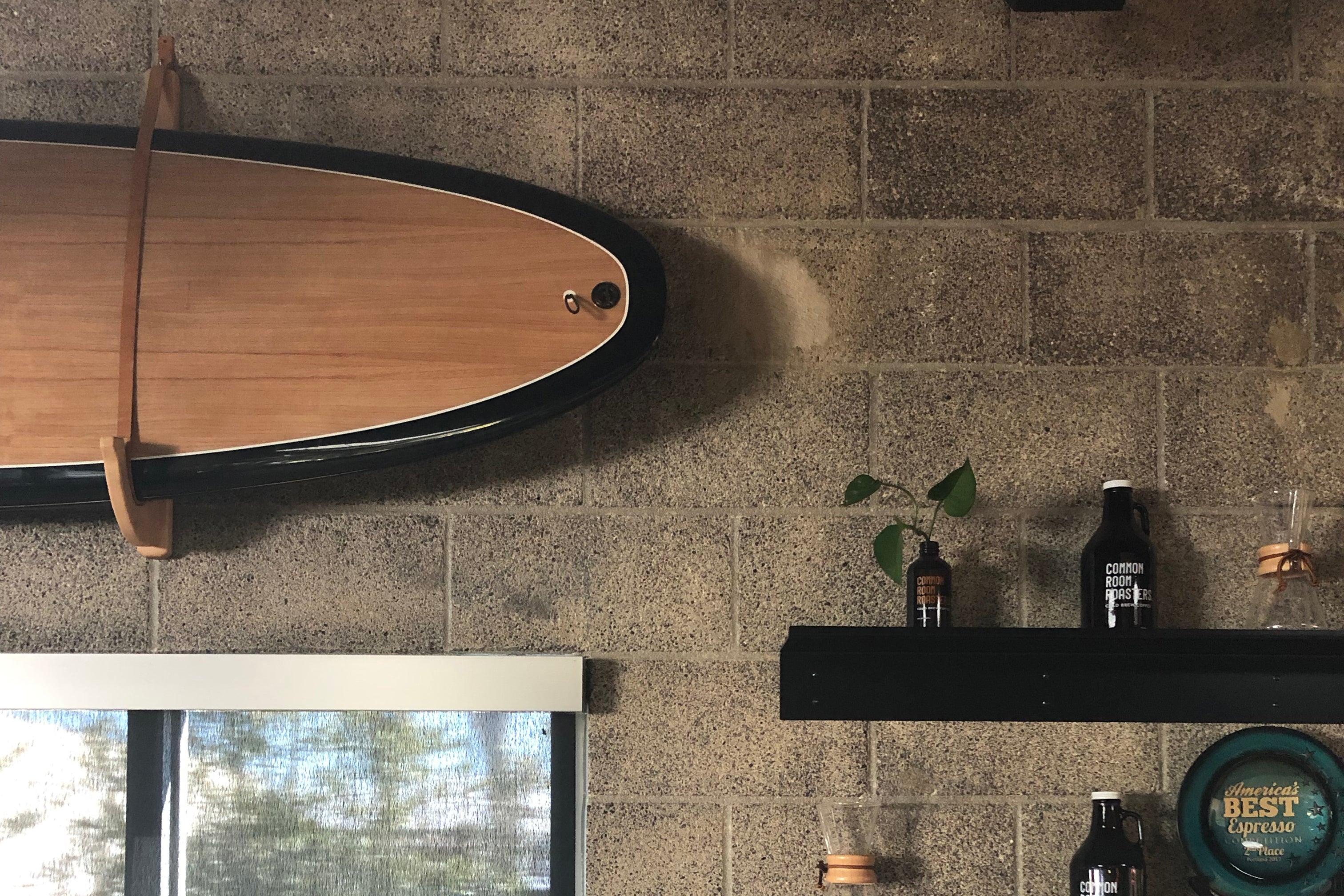 Surfboards make great wall decor—than can be pulled down and enjoyed.  The wall is also a great way to stash surfboards in a way that minimizes the space they take up.
When hanging a surfboard on the wall—whether horizontal or vertical—it's important to ensure it's secure and tasteful.
Hanging a surfboard horizontally is the most common way to go, it can be done on any ceiling height and it's more common to have wide open walls than it is to have tall, narrow ones.
This is the horizontal wall rack we use (and sell), designed and built by our friend Zach Crawford.  The long vertical wall mounts allow you to find a stud, and get both screws into that same stud—ensuring a sturdy mount to the wall.
The leather straps aren't designed to be tight, rather they are there in the off chance that a major rumble knocks the board off balance.
Order the Horizontal Surfboard Wall Rack HERE.
In the event that you have a tall, narrow space to fill (stairway landing, end of a hallway, etc...) Zach also worked up these vertical-mount surfboard racks.  They are comprised of a base to support the tail and an adjustable leather strap to keep the board in place.  For maximum effectiveness, the leather strap should be placed 1/3 of the way from the nose of the board.
Just like the horizontal style, the screws are arranged vertically, to ensure you can get them all into the same stud in your wall. 
Order the Vertical Surfboard Wall Rack HERE.