Board of the Week (Nov 4, 2022)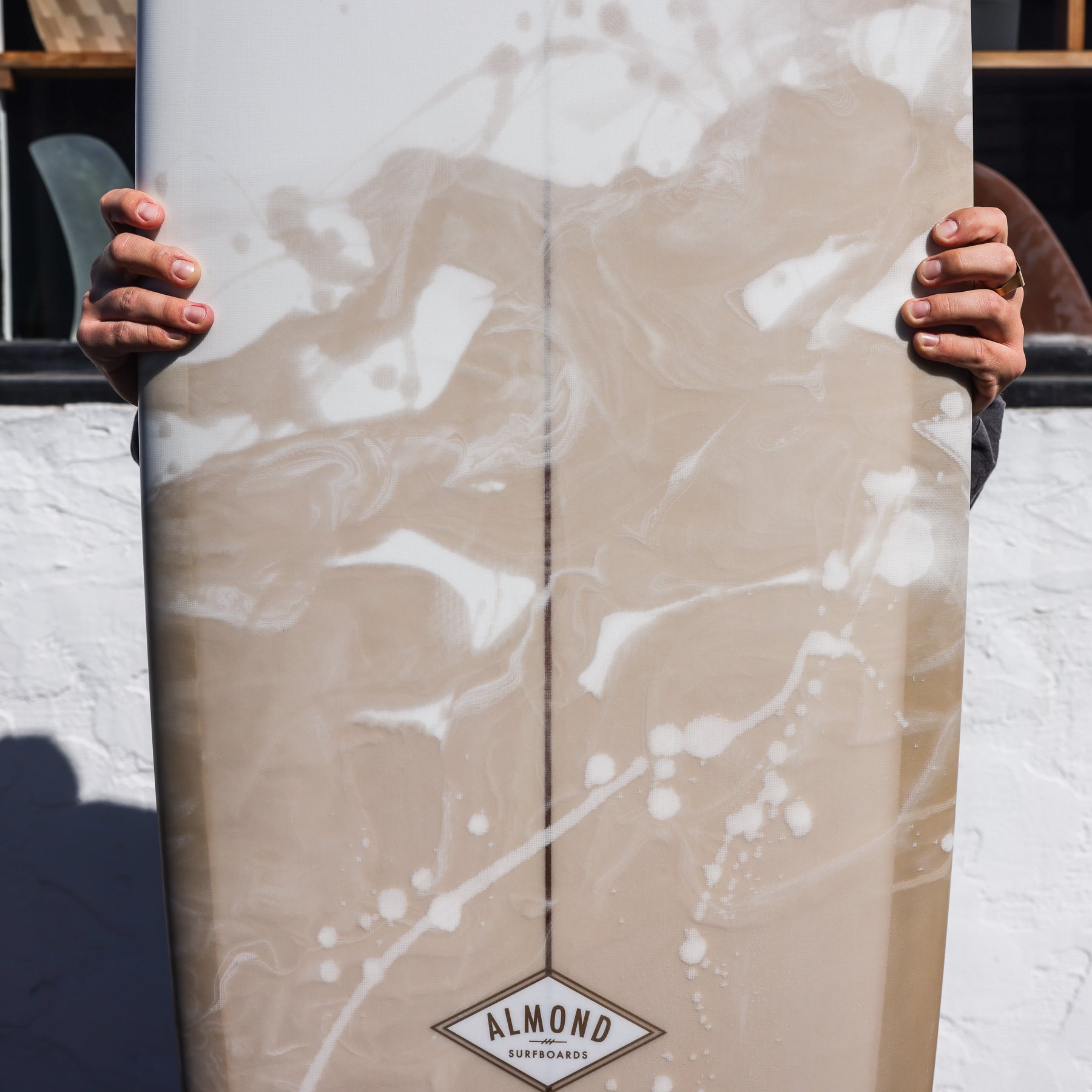 Each week, we want to slow down and highlight one favorite board from the shop.
While every surfboard we build is designed, shaped, and glassed with your longterm enjoyment in mind, it doesn't hurt to highlight a stand-out each week.
This week, we're especially excited about this 7'0 Pleasant Pheasant #8470
For starters, the "Plez Phez" was recently named "Griffin's Favorite Board to Shape".  And it's a true staple among the personal quivers of the team around here.
This one has a unique white opaque & tan tint resin abstract—a true one of a kind.
Because of the added length (7'0" versus the usual 6'4" to 6'8" range) this board is guaranteed to keep the wave-count high (checking with the non-existent legal department about what sorts of "guarantees" I'm allowed to make in blog articles.)
The lively feeling of surfing a Pleasant Pheasant off the tail, combined with the speed & glide of the 7-foot outline makes this one a versatile and exciting option—in a wide range of conditions.
I have a suspicion that this board might find a new home before the weekend is over.
What's Next?
You can browse available Pleasant Pheasant models here.
You can see all the new boards we completed this week here.
You can follow along with the "Board of the Week" series here.