Early & Often Surf Club: January Recap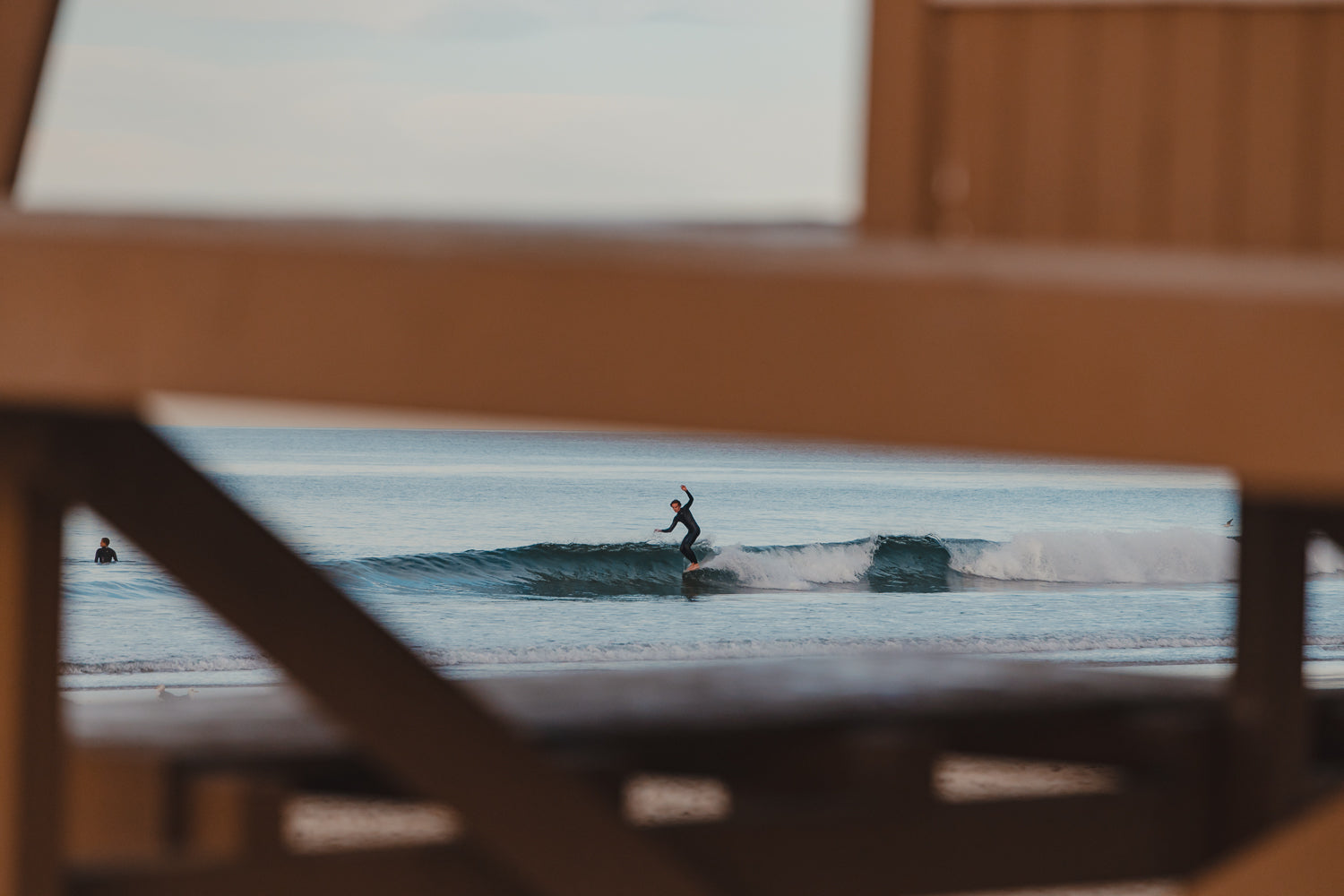 On Friday morning, we held the first Early & Often Surf Club meet-up of 2022.
For 29 days a month, the Early & Often Surf Club is an unnofficial tribe of surfers who recognize the incredible value in catching waves earlier, and upping their wave-counts in the process.
But once a month, we drop a pin and invite you to join us in the lineup for a surf.
Waves were predicted to be 2-3, occasional 4, coming off an early morning high tide.  A perfect recipe for Blackies.
Surf forecasting, as we all know by now, is an imperfect science. 
The waves on Friday morning were about 1 to 1, occasional 1. 
Spirits were high, in spite of the small surf on hand, partly due to the unveiling of the first R-Series Surf Thump, fresh off the proverbial production line.  This top-of-production board was the first one we have been able to ride, share, and report on.
Let me tell you, this may be the best R-Series board yet.  I'll save my full thoughts for another day, as we continue to surf it and get content, but it's spookily similar to the glass version.
 Thank you to everyone who came out.  It is a treat every time to share a few waves with friendly faces, new and old.  Hope you see you all in February.
Photos: Jeffrey Allee & Austin Kilbride