Evolution of the Surf Thump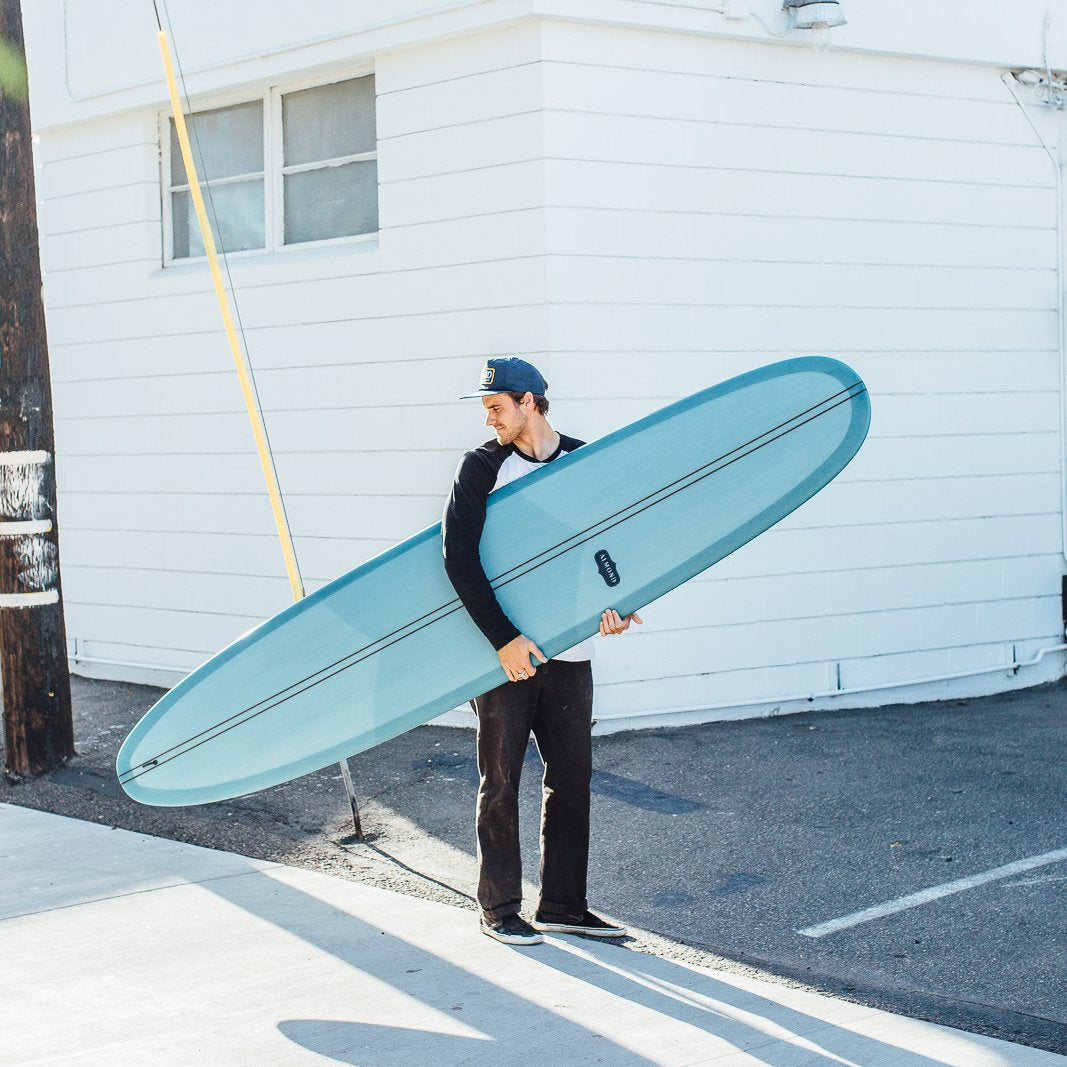 The Surf Thump has evolved a bit over the years—at least in the way we approach it. Which is good news for you, the surfer.
In the early years, that model was our hyper-classic, piggy, D-fin—a true throwback, with some modern elements to make it more user friendly than the true relics. However, as our relationship with that template has evolved, and the fin options have expanded, the Thumper has proven itself to be an incredibly versatile longboard.
The Surf Thump still maintains the classic elements like flatter rocker, round-ish 60/40 rails, and a heavy glass job... but the thumb-shaped tail and slightly pulled in nose make this noserider feel especially lively and capable.
Personally, I used to predominantly surf it as a 9'7 with a D-fin, and now I'm riding it as a 9'2 with a Pin Fin (rakey template) which has brought it to life and opened my eyes to an entirely new approach.
It works well in a variety of conditions, turns more naturally than the big square-tails, and glides effortlessly.
It's certainly less loggy than the Lumberjack, and perhaps not as suited as a true noserider, but it does a bunch of things really well, and I'm increasingly encouraging people to try it when they're hunting for a new longboard. If you haven't looked at the Surf Thump in a minute, it might be worth a second glance.
See which Surf Thumps we have in stock here: SURF THUMP by Almond