Get to Know the Big Bueno Fish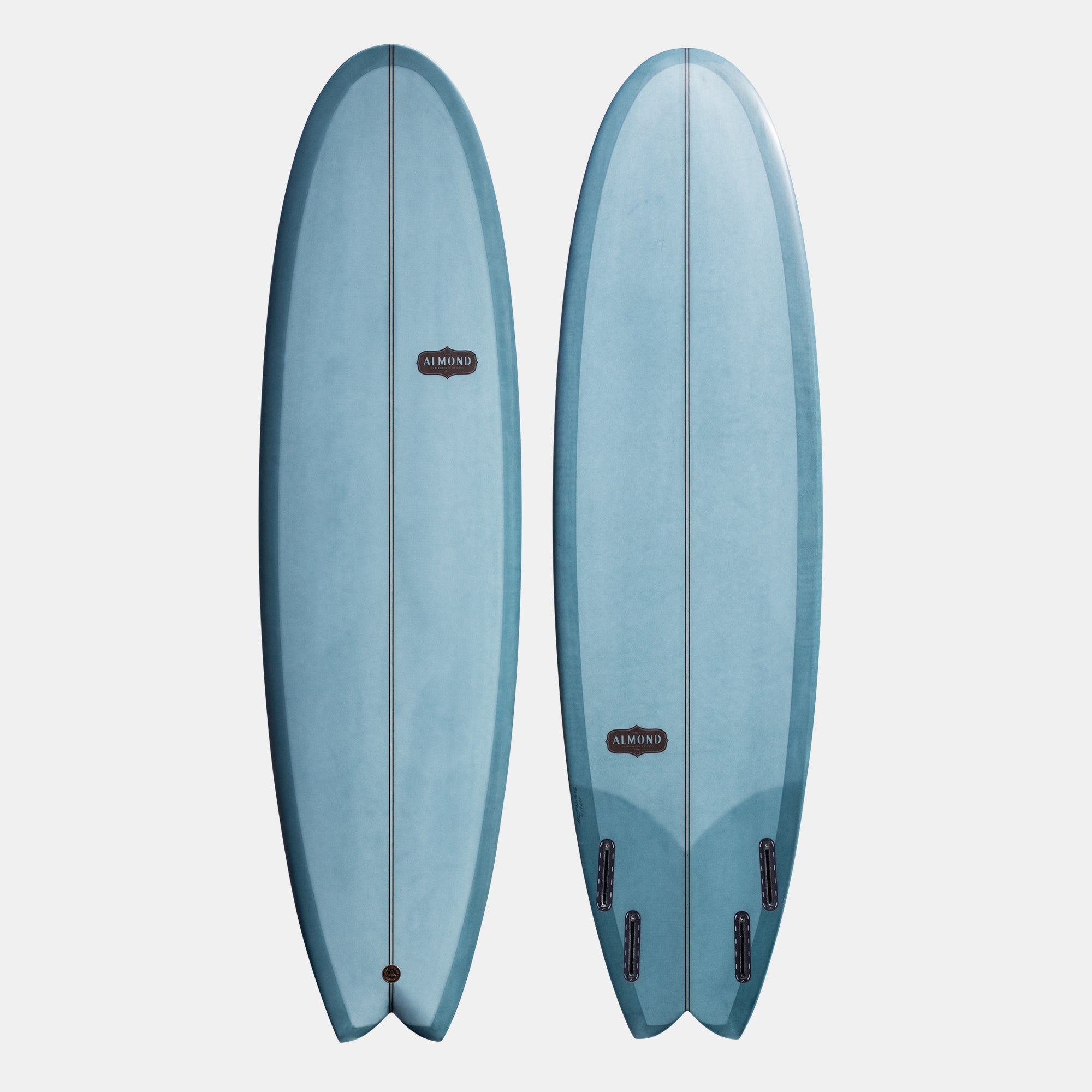 A really great surf session requires a whole slew of variables to cooperate—tide, wind, swell, crowds, and your personal schedule. 
If you can count the time since your last great surf in years—instead of the usual weeks—maybe it's time to stack the deck in your favor.
You've been noticing that your trusty 5'9 x 19.25" doesn't float you the same way it used to before the mortgage and the kids.  You know you would benefit from a little more foam—but on your own terms.
I'm here to tell you that in the 2020's there are plenty of ways to up your wave-count.
Get to know the Big Bueno Fish, or the "BBF" for short, is the unapologetic dad-board.  It feaures a round and full outline, with a pulled in, slightly narrower tail. 
The most classic trope in surfboard design is "paddles like a longboard, but turns like a shortboard!"  It's kind of the infomercial-esque promise that surfboard shapers love to fall into.  
At the expense of falling into that trap ourselves, that's essentially what this board is aimed to do.  Feel like a big board up front, but turn like a smaller board in the back.
Keep the wave count high, without feeling like you're riding a heavy, classic log.
If you are looking to mix things up with your quiver this next year, and want something a little like the surfboard equivalent of some fresh dad shoes, take a spin on the BBF.
Available for custom order, or if you're lucky you might find one in the racks at the shop—check here to see what we have available today.