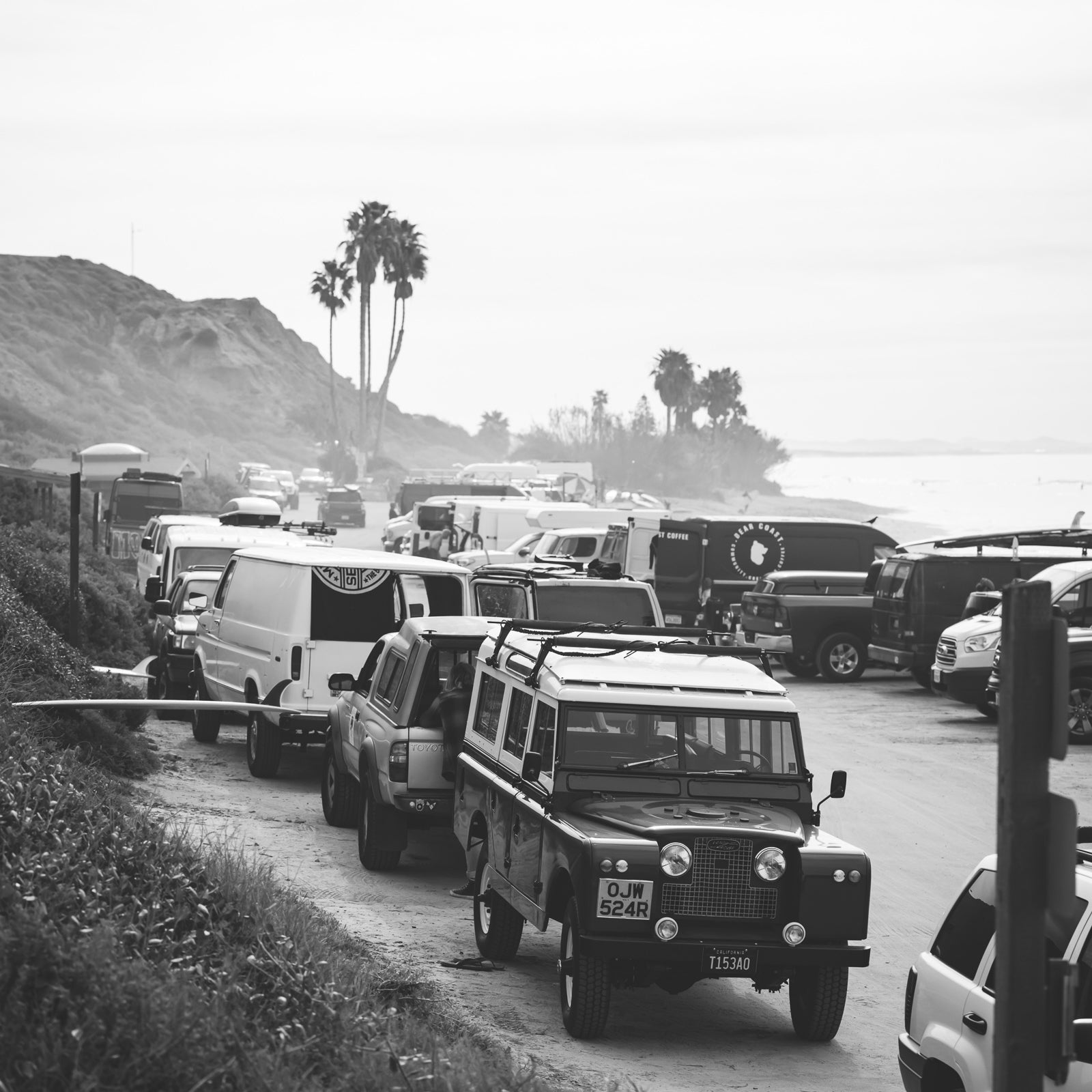 San Onofre State Beach—the significance of this spot, and it's impact on Southern California longboard culture, can hardly be overstated.
When you're there, you're joyfully cut off from the rest of the busy world. It's a place to pack a lunch, commit to staying all day, and surf two or three times before calling it.
If you lose your board, you can almost count on a stranger scrambling across the rocks to save your board from a ding. It's just a real nice place to be.
The waves at Sano just kind of roll in from the deeper water, building height and speed as they near the rocky shoreline.  It's an arm-burner of a wave to catch, but once you're up and riding its deceivingly fast.
It's a great hang-on-and-enjoy-the-glide type of wave.
When you go to Sano, bring the longest board you can get your hands on.  You will see guys getting waves on smaller equipment, but it's no walk in the park.  You can add as much foam as you want, but at some point you can't replace length. 
We love that wave so much, we have a board model dedicated to it.  The nuances of the wave are evident in the shape of the board—a full nose for maximum paddling ability, and a pulled in tail for easy turns.