One Really Good Reason to Go Surfing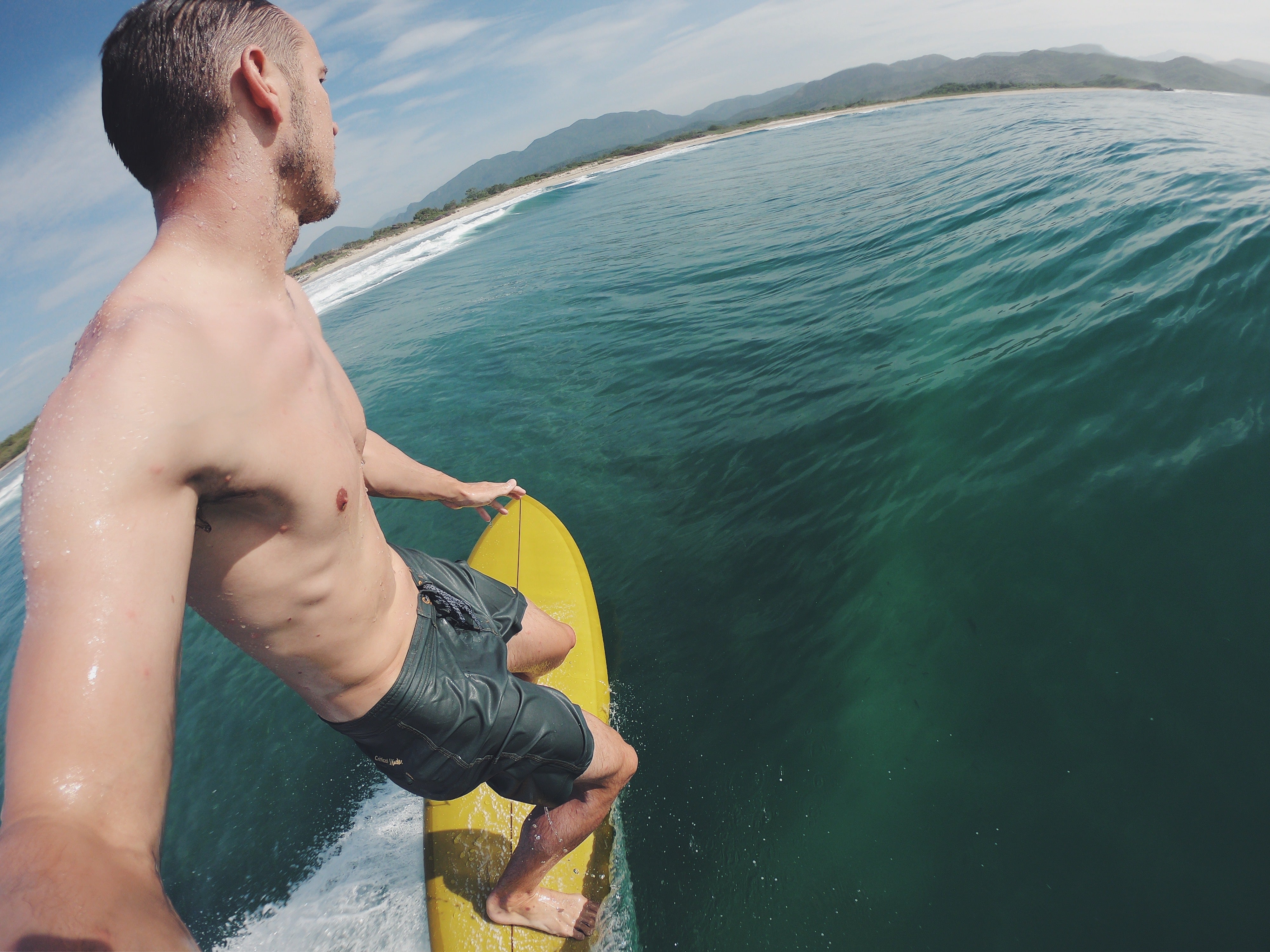 Surfing requires you to live fully-present in the moment, in a way that few other activities do these days.  No distractions here—just a long, green wave to navigate.
As simple as that sounds, we live in a world of contrived, curated, and consumptive. 
You've likely seen the "Instagram versus Reality" posts contrasting the realities of taking photos in some of the world's most iconic destinations.  On the one hand, you see a lovely, perfectly edited photo of someone standing in front of some landmark. 
However, when you are shown the full picture—the behind the scenes peak—you realize that there are dozens of people crowded around impatiently waiting their turn for their moment, their photo op, their proof that they were there.
All the travel, all the waiting, all the effort—for a photo to mark a fairly meaningless moment in a setting that is beautiful or culturally significant.  
Old-guy-sounding rant aside, as I said in the onset of this article, if nothing else surfing invites you into a real moment. 
The sole purpose of surfing is to paddle into the ocean on a carefully crafted piece of wave-riding equipment.  To test your merits against one of the most untamable characters in all of earth's history—the ocean. 
There is rarely evidence, rarely a tangible result of the effort, but for the participant the time spent in the water was fully real and fully present to the moment. 
Few distractions exist in the surf lineup—just a few other folks who are also escaping the constant barrage of digital input.  Take a deep breath and enjoy those moments.  It could be the longest stretch of uninterrupted time in your whole day.