Q+A: Asymmetrical Surfboard?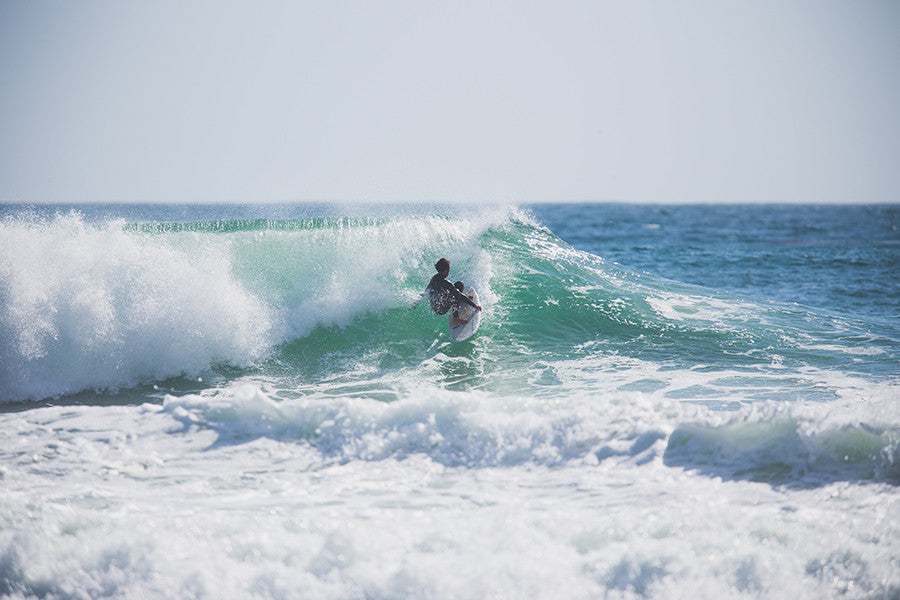 This question came from John S.
"Would you ever do an Asymmetrical Almond Surfboard?"
Asymmetrical surfboards are certainly not a new idea, and in many ways they make a tremendous amount of sense.  The thinking obviously being that you don't necessarily need the same performance characteristics out of the front-side of your surfboard as you do out of the back-side, so design each half the surfboard to suit the optimal needs.
This will primarily play out in some variation of the board providing more drive on your front-side rail, and easier cut-backs and turns on your heel-side rail.
There are a number of shapers and surfers who have invested decades of R&D into developing Asymmetrical surfboards. For us to go super deep and heavy into Asymmetrical surfboard design feels a little bit like inviting ourselves late to a party that's been going on for a long time.  
That said, we have played with one-offs of varying asymmetrical design, just to experiment and try.  The first asymmetrical we did was back in 2009 when Cam and Taylor each shaped one half of a fish. 
Earlier this year we did a Half-Pogie-Half-Secret-Menu for Jack Martin, which started out as a finless, and ended up getting boxes.  That was kind of a fun approach to an asymm, because we were figuring out how to blend elements of two pre-existing board models of ours.
Several years ago, Andy Nieblas requested that Griffin shape him a finless asymmetrical board, with wild bottom contours.  Tom Green got some pretty rad photos of Andy riding it at Salt Creek on a big day (see below)
So, to answer your question... we aren't afraid to dabble with Asymmetrical board design, because we want to always keep an open mind about refining and pursuing new ideas, but it's unlikely you will see a board model added to our lineup in the near future.  For now, that realm is pretty much reserved for experiments and one-offs.  Which is just fine by us, we like the one-off board builds from time to time.