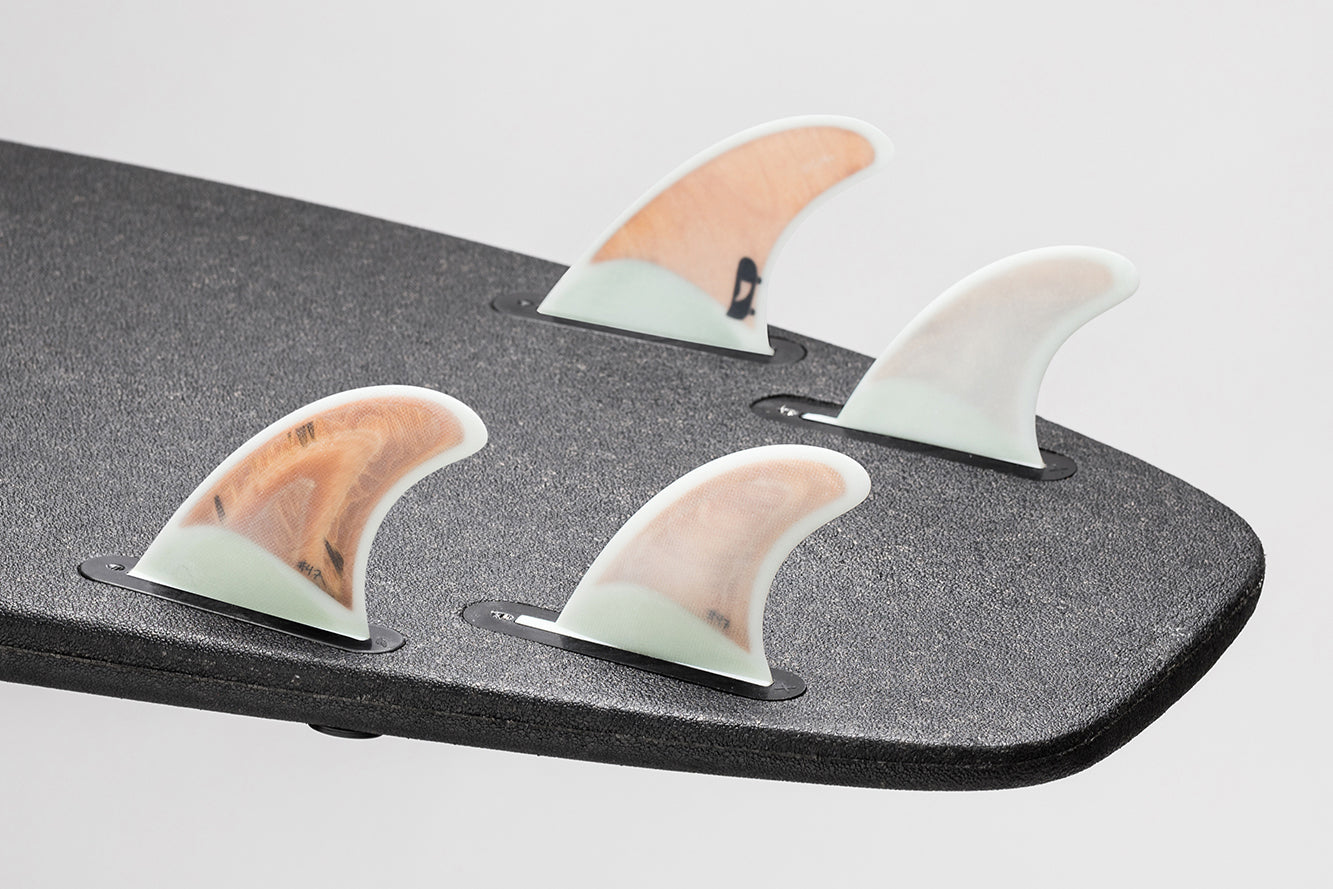 One of our favorite accessories for the tail of the R-Series surfboard are these Recycled Plywood Quads from Push Fins. 
The core is made from 100% pre-consumer North American Maple plywood from the skateboard manufacturing industry. 
Then, through Resin Transfer Molding, Push Fins is able to laminate the fins using the fiberglass trimmings from a glass shop (excess that is cut away when glassing a surfboard).
And.... don't think for a second that these fins are all bark and no bite.  They are first and foremost design to work exceptionally well!
BatteryBase: "Flex where you want it and not where you don't." 
All Pushfins have a solid fiberglass base that adds extra stiffness to the base of the fin to increase drive while allowing the maple core to flex naturally. The combination of the SkateCore and BatteryBase blends the strength, stability and drive of a fiberglass fin with the lightweight, speed generating qualities of a performance cored fin.  
These quads are available as a set for $165, or as an add-on to your R-Series Secret Menu for the discounted add-on price of $125.