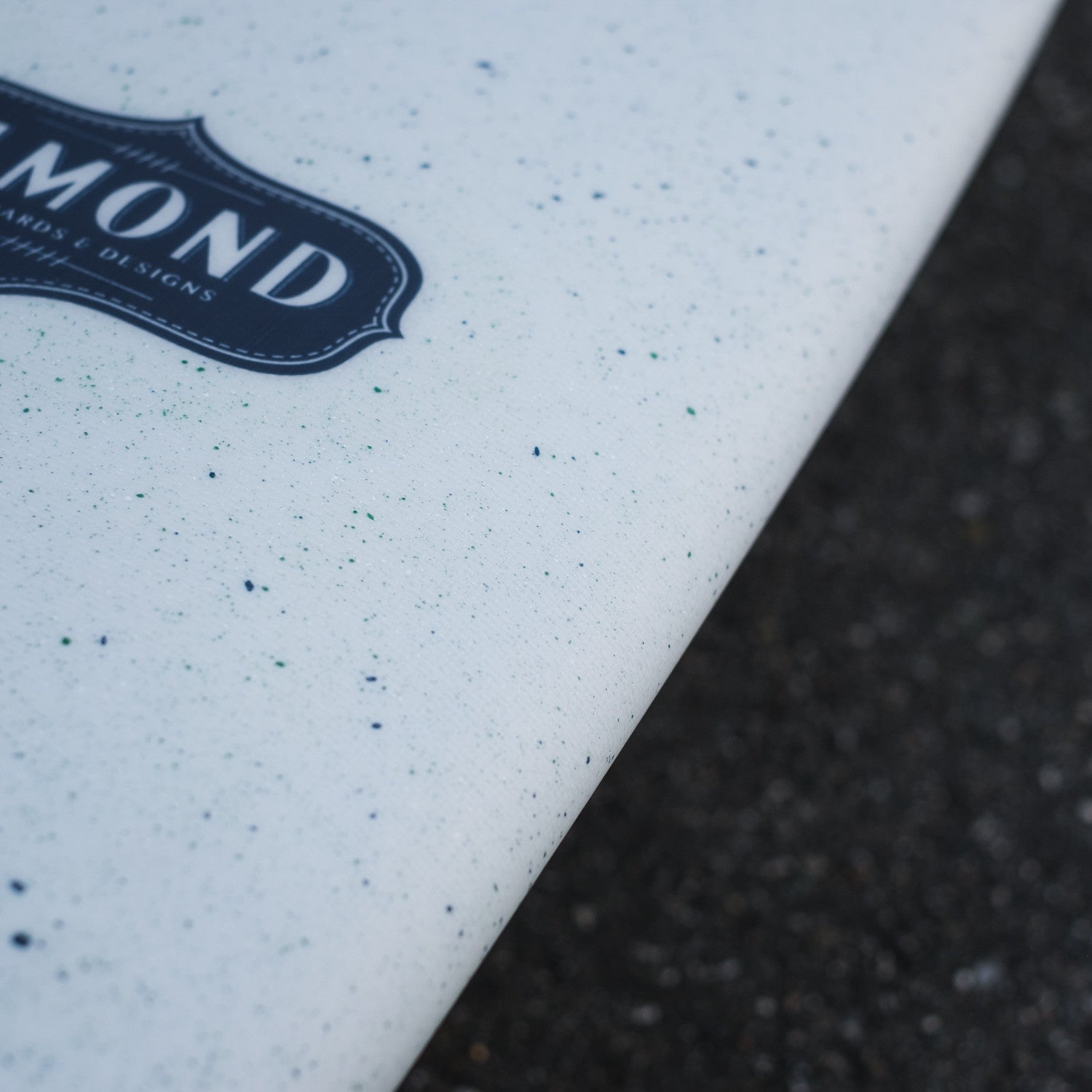 I've been wanting to do a series of speckled surfboards for far too long. Here's a new JOY, with a multi-color, ceramic-inspired, speckled finish.
[Navy, Green, and White on a Light Grey Opaque Resin Lamination.]
A few more like this are in the works right now, but this one is currently available at Almond.