What I'm Giving As a Christmas Gift This Year (It's Not a Surfboard)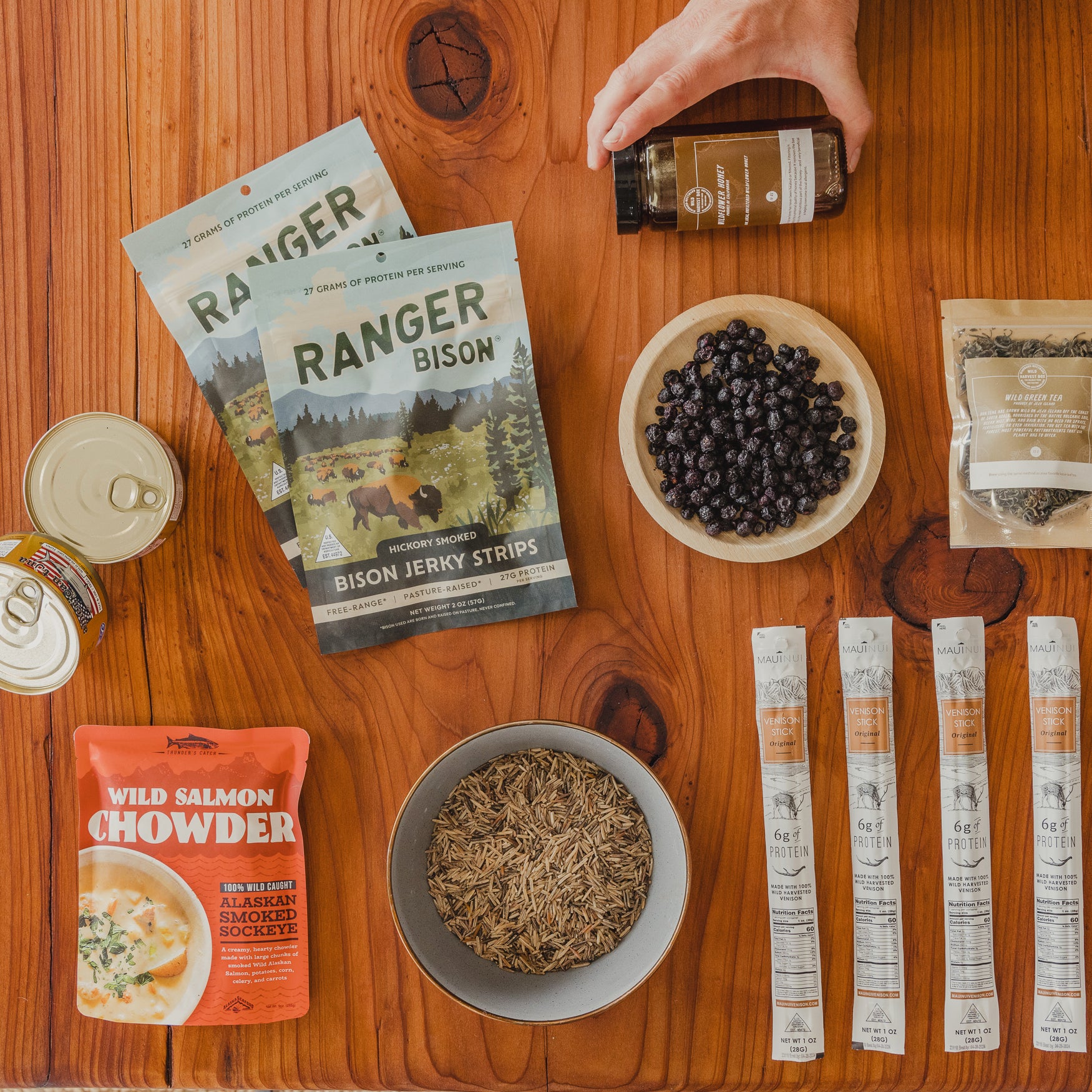 Gift giving is a fascinating art. There are many differing theories on what makes a truly great gift.  Ideally you want to find something useful, thoughtful, and surprising—but also "just what they wanted".
My theory about gift giving is that it has to meet one of two rules.  
Either it is:
A. Something they will keep for a very long time and are more likely to re-gift it someday than throw it away.
B. Something they can consume and enjoy.

Why these two rules?
Because it cuts out a lot of the stuff that occupies the middle ground. Stuff that is semi-thoughtful, partly-obligatory, uninspired, and excessive. 
Sure, there are plenty of exceptions, but these general rules are meant to help serve you as the gift-giver.
With that in mind, I present to you the present that I am planning to give to many of the folks on my list... The Wild Harvest Gift Box.
$99 worth of real food, sourced from some of the most beautiful—and untamed—places on earth. This is a project I got roped into by a rad dude named Farmer Paul, who has spent the last dozen years changing the face of the poultry industry for the better.  (You gotta see his mobile chicken coops.)
The shelf stable, gift-ready Holiday Wild Harvest Box contains:
Wildflower honey
Manoomin an incredible rice-like grain that grows on lakes in Northern Minnesota. 
Wild-caught Alaskan salmon chowder 
Amazing pole-caught canned tuna (better than the canned tuna of your childhood)
Our favorite Bison jerky bites
Wildly occurring green tea from Jeju Island
Wild harvested venison jerky sticks from Maui
Dried wild foraged blueberries from the PNW.
As much about discovery as it is about nourishment, this Holiday Box is sure to surprise and delight.
Pre-Order today from Windward-Westward.