Which R-Series Is Right For You?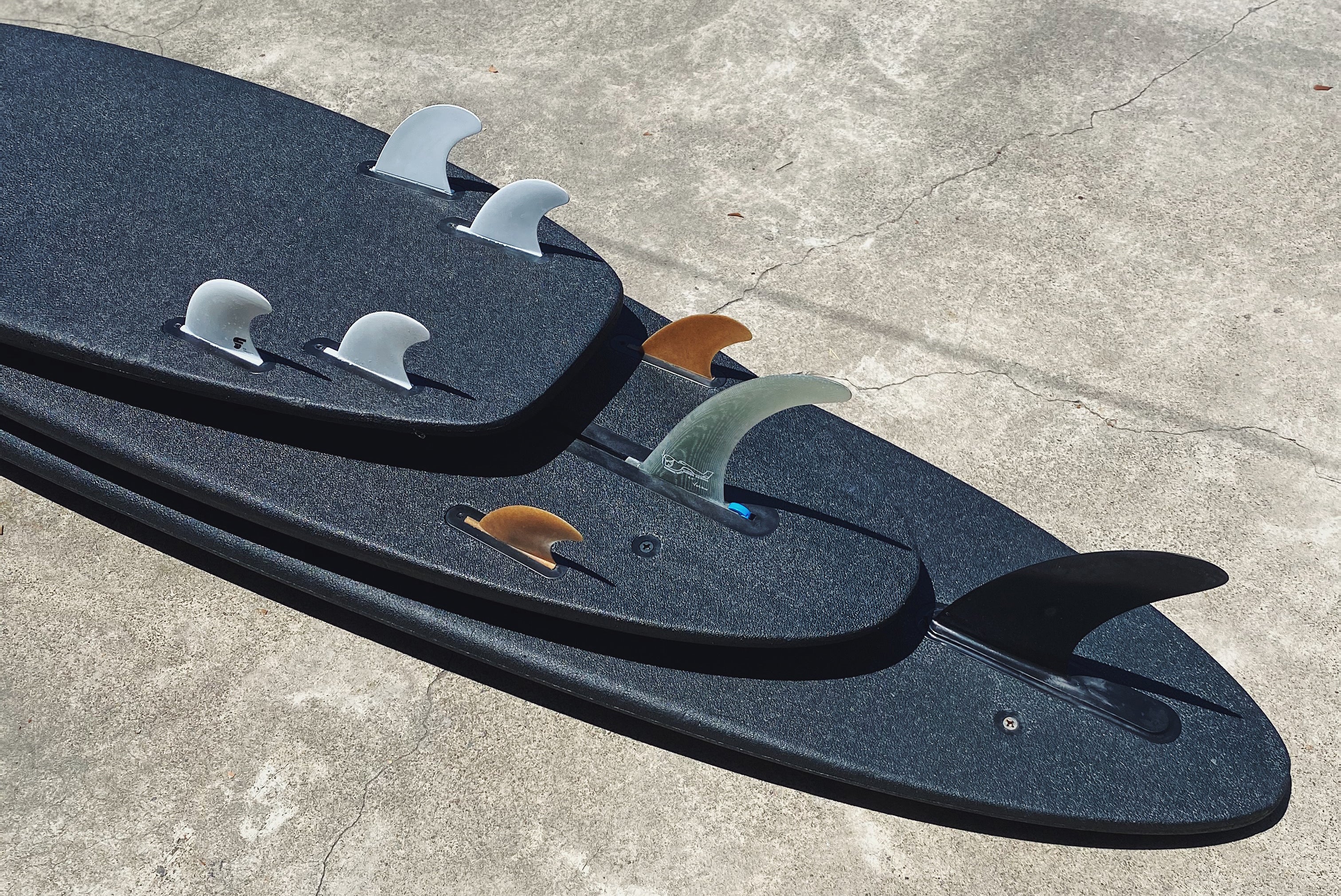 Now that there are three distinctly different R-Series models to choose from (The 5'4 Secret Menu, the 6'4 Pleasant Pheasant, and the 8'0 Joy) we get a ton of questions from surfers who are looking to make the right choice of which board will suit their needs. 
The R-Series boards are the unglassed, foamie versions of some of our most popular surfboard models—shapes we have been building, surfing, and refining for the better part of the last decade.  We introduced the R-Series line in 2018 as a Recyclable, user-friendly, budget-friendly option to sit alongside the custom boards we build.  And we noticed the need for a better made, USA-built foamie surfboard in the marketplace.
Which one is right for you?
When in doubt, our belief is that wave-count should always be the first priority.  If you are on the fence between two models, generally we will lean toward the longer of the two.  There is simply no replacing length when it comes to gliding into waves a few stroked earlier, and keeping the wave count high is the quickest way to make your surf session more enjoyable.  For that reason, many people find the 8'0 Joy to be the best board for consistently catching lots of waves.  Here is an article we wrote recently titled "The 8'0 R-Series Joy is the best board for beginners" for more detailed thoughts on that model. 
When do you go shorter?
When we introduced the Pleasant Pheasant as a custom surfboard model in 2014, it was designed to answer a very specific need—provide the rider the glide and paddle-power of a midlength, but loosen everything up to allow for more exploring of the wave face.  The same is true for the R-Series version—the 6'4 R-Series PLEZ PHEZ packs a lot of foam under the rider's chest when paddling, but the short, curvy outline, vee-in-the-tail, and side bites help this board go rail-to-rail more easily.  Your back foot is firmly planted on the tail of the board, giving you the ability to push this board through turns, and pump to generate speed.
For surfers with a few more reps under their belt, the 5'4 Secret Menu offers the most playful approach in a convenient-to-keep-in-the-car package.  The Menu is designed to combine easy speed generating with a loose, fluid ability to hang with the changing demands of playful waves. 
The 5'4 MENU also translates the best to less conventional surf approaches—like river surfing and wake surfing.
View the entire range of Rugged, Recyclable, Ready-to-Rip surfboards: HERE.