Care & Repair Guide: Wetsuits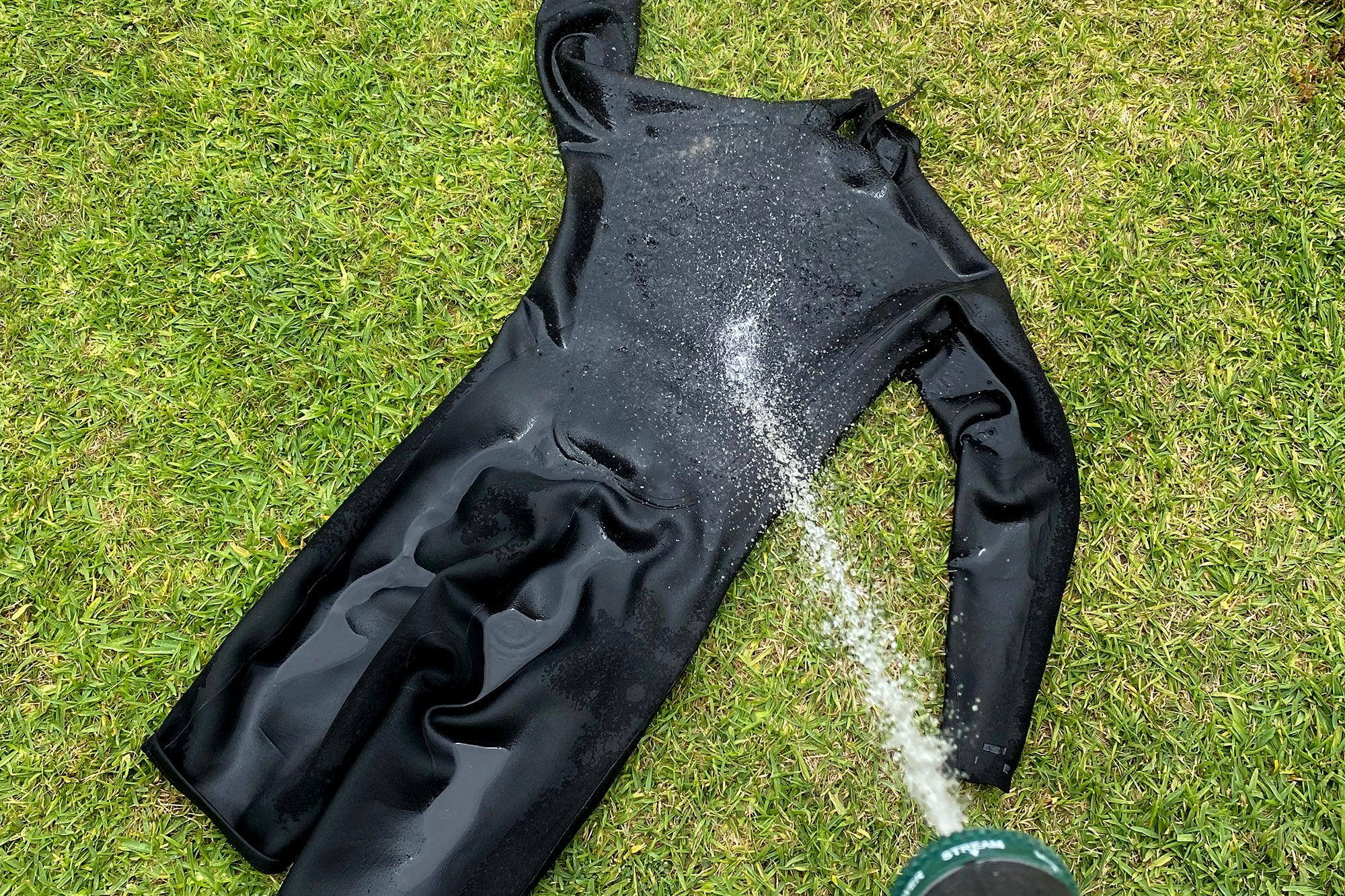 You'd better take care of your favorite wetsuit because it's not going to be as simple as walking into your local surf shop and picking up a new one.
Like many essential pieces of sporting equipment, wetsuits are experiencing major inventory shortages this Summer.  
I prefer a long-arm spring suit in the warmer months.  Plenty of sun protection up top, and short legs for a more comfortable surf in warm-water months.
Getting years of productive use out of a wetsuit is easier than you may think. It starts with proper care of your suit.  
Wetsuit Care Guidelines (via 7till8 Wetsuits)
Rinse thoroughly in fresh water after use to wash away any sand or debris.
Fold at the waist and hang dry out of direct sun.
When dry, store away in a cool shaded area away from direct sun.
Repeat after each session to extend the life of your wetsuit.
Wetsuit Repair
Every major wetsuit manufacturer will offer some level of wetsuit repair and/or warranty.  Even if the warranty has expired, it is far better to send your suit back and pay a few bucks for repair, instead of scrapping the whole suit.
We carry Vissla Wetsuits here at the shop, and they have a thorough repair and warranty program.
Straight from Vissla's Wetsuit Warranty: "Non-Warranty Repairs cover damage caused by normal wear and tear that is not caused by a malfunction. Examples include: a blown-out panel, a fin cut, or worn material.
Warranty does not cover damage caused by extended or excessive exposure to sunlight, improper handling or storage, or failure to follow care instructions provided."
It only takes a few minutes to rinse your suit and hang it up.  Your future surf sessions will thank you.
Photo: Jeffrey Allee