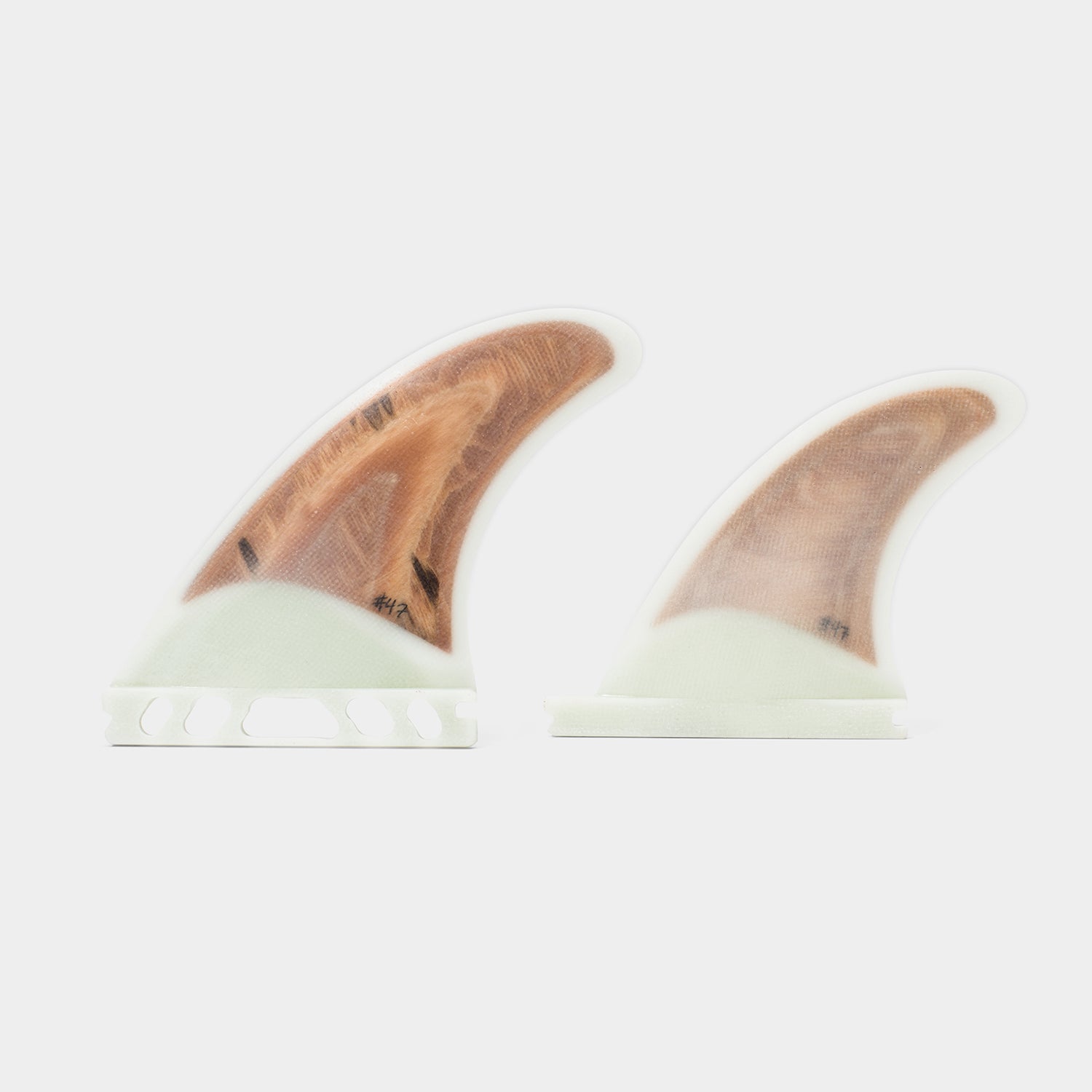 We're stoked to offer Futures-compatible Quads courtesy of Push Fins.
These things are designed to be highly functional, highly attractive, and as a bonus—they're made from recycled skateboard deck plywood, and laminated with fiberglass trimmings that are scraps recovered from his local glass shop.
And, like ALL of our surfboards here... they're made in USA.
Available as a quad set, or at a discounted price as an add-on to your R-Series purchase.