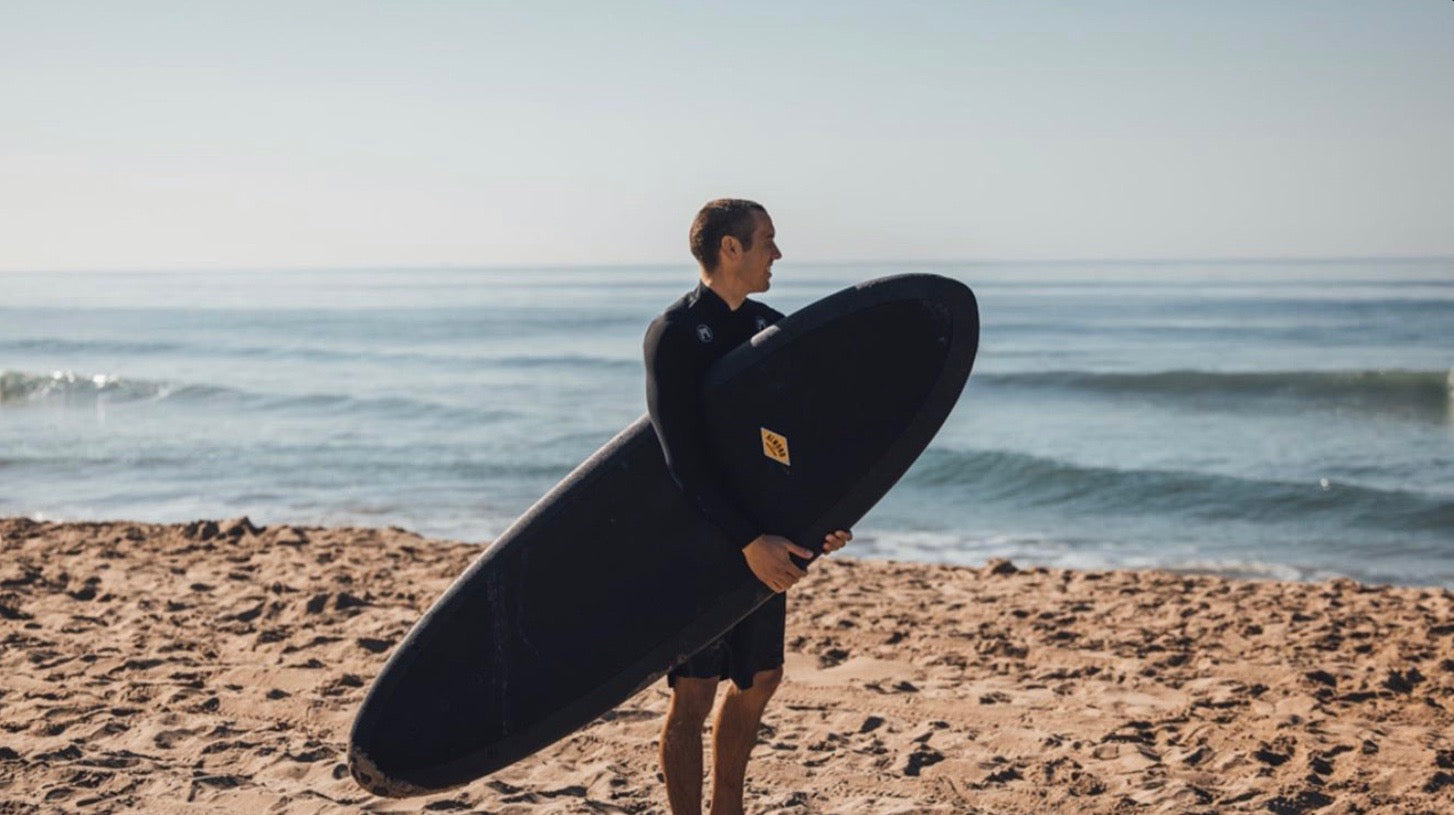 It is no secret that there are tons of new people coming to surfing this year—which is great—as long as each of us are being respectful members of the lineup and students of wave riding. 
The joy of being new to something is that everything is fresh and exciting. 
Our job is to help you maximize your surfing experience whether surfing is something you have been doing your whole life or a relatively new pastime.
You will hear us continually speak about the value of catching waves Early & Often—because we're convinced it is the best way to improve your surfing.
Catching waves earlier allows more time to get to your feet, get yourself situated, and draw the line you wish to draw.  Everything else in surfing will start falling into place more naturally when you are able to consistently and comfortably get into waves several strokes earlier. 
This can be accomplished by both equipment selection and digging extra deep when paddling—two things you can control with smart quiver choices and a little extra effort.
The cousin of catching waves earlier is catching them more often.  We are not talking about being a wave-hog in the lineup, but we are talking about upping your wave-count, and catching every wave you paddle for.  The worst thing is to have the wrong board for the current conditions and be missing waves, or having to let waves go by, because the board you're on isn't a great match for the surf conditions you find yourself in.
The more reps you get on the same board, the faster the familiarity with that board will improve.  I always admire the guys who spend a ton of time on one board and watch their surfing improve dramatically. 
I remember when our friend Jack was a freshman in high school and he would surf his Surf Thump nearly every day.  He got so good so fast because he got a ton of reps. 
He was patient, and worked on learning to surf his board really well off the tail before incorporating noseriding into his regular surf approach.
Like anything worthwhile, surfing takes patience and putting in the work on the foundational parts before worrying about the flashier elements.
If you are trying to improve your surfing, regardless of what level you are at currently, start by putting an emphasis on catching waves earlier, and catching them more often.