9'0 Longview | Design Concept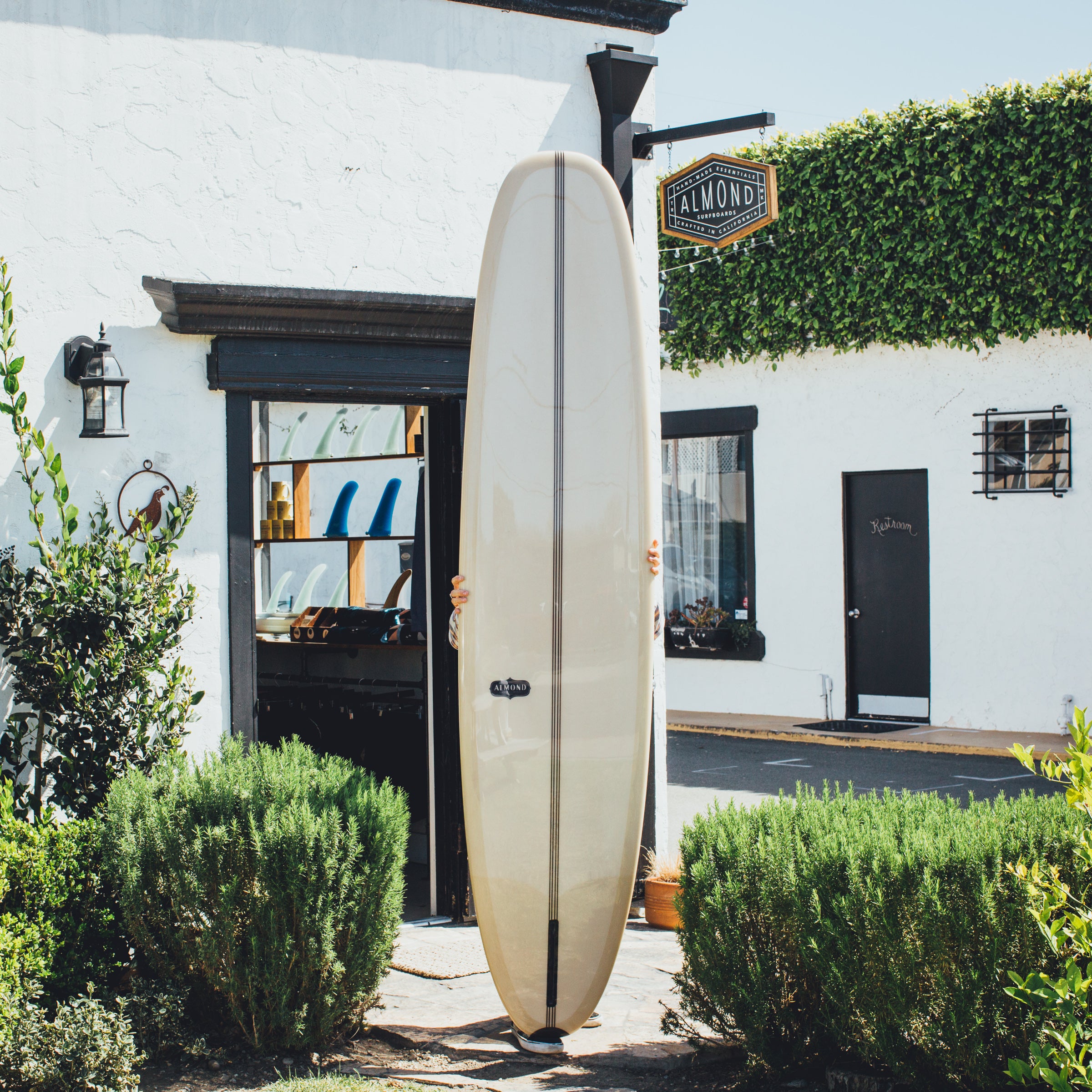 I had an idea for a new longboard—based on my all-time favorite longboard—the Surf Thump.
The Surf Thump, as I wrote about recently, has evolved fairly substantially over the last several years.  The ones we were shaping in the earliest days of Almond were a fair bit "piggier" than they are today.
With this new iteration, I wanted to take the elements of the Thump that I like best, and take a forward-thinking approach to a board that I foresee being relevant for a very, very long time—hence the name "Longview".
In communicating the vision of this new board to Griffin, there were several key elements of the Surf Thump that I wanted to maintain:
Glide
Liveliness from the middle
Responsive turns from the tail
However, I also wanted to compact the outline a bit, squish down the long-straight lines of the board, into a condensed, blockier package.  This includes making it a bit shorter than the Thumps we typically shape.
Essentially, we compacted a 9'2 or 9'4 into a 9'0—bringing the nose and tail closer to the rider—in a way that doesn't inhibit the superior paddling and glide that typifies our longboards.
In the spirit of the "Longview" name, we want to build this board to both hold up structurally and function relevantly for decades to come.  Having a longboard that catches waves early and often—while keeping the rider close to the nose and tail for maximum control of the board under their feet—seems like the best way we can approach building a longboard with long-lasting value.  Even as trends come and go, this is a board we expect to be enjoyed for many decades to come.