A Walk on Water Block Party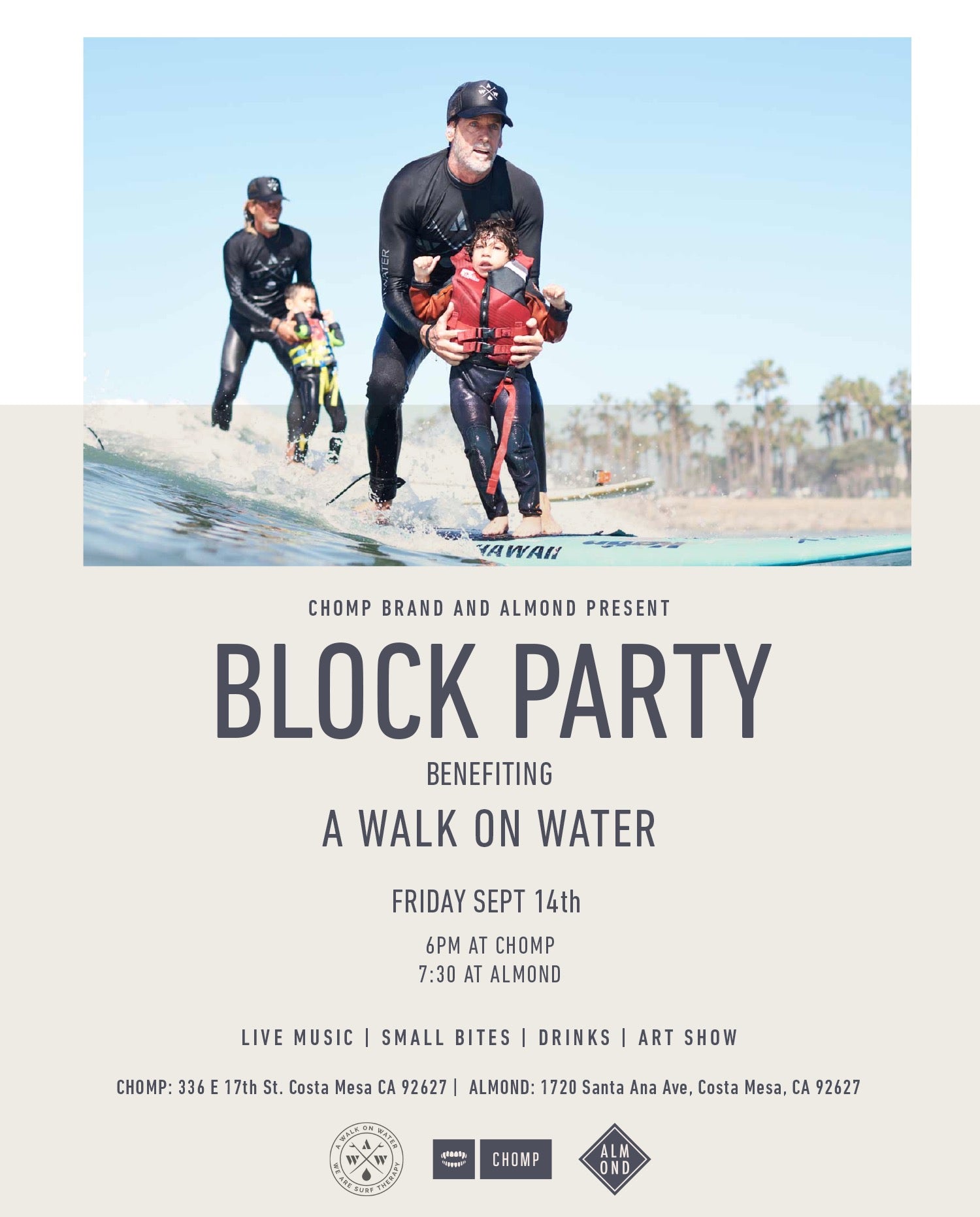 Join us for our 2nd Annual Block Party hosted by Chomp Studios and Almond Surfboards. We'll be co-hosting the party as a fundraiser for "A Walk On Water."
This will be a progressive Block Party starting at Chomp Brand HQ, and ending at Almond.
Chomp Studios: 6-7:30pm | Lite bites + drinks
Almond Surf Shop: 7:30-9pm | Live music, Sidecar Donuts, and more drinks
We'll be raffling off an R- Series Surfboard with 100% of the proceeds going to AWOW.