Experimental New Surfboard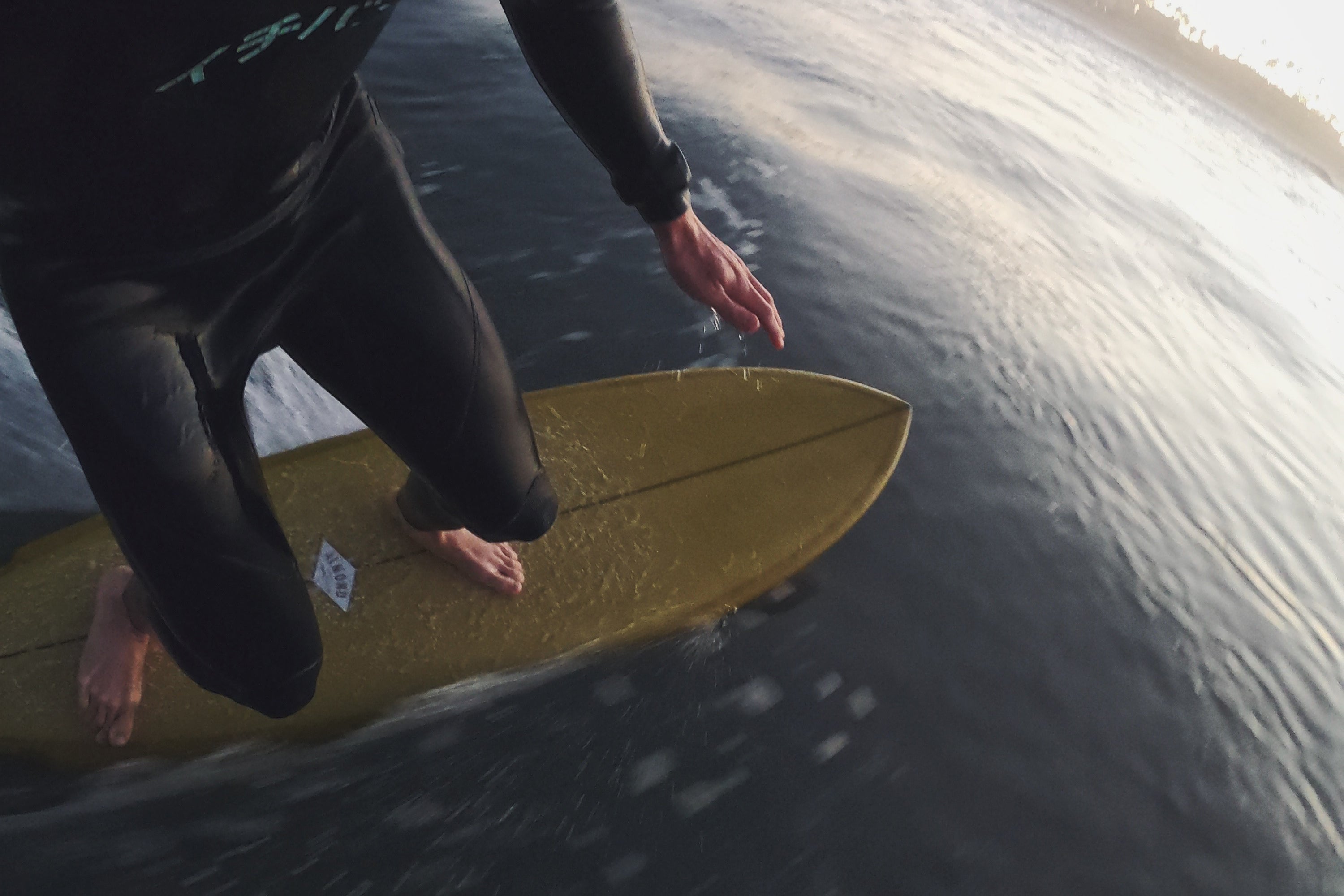 ... with a fin setup that we've never employed before.
Alex Swanson has been riding the WTRP for a couple years, and in preparation for an upcoming trip to a really good right-hand point break, he asked Griffin to mix things up a bit.
Introducing the new experimental TWINZER winged pin.
What exactly is a Twinzer? 
Well, it's neither a twin or a quad—but also kinda both.
A twinzer is a twin fin setup, with small leading fins that sit ahead of the twin fins, that break the flow of the water before it reaches the twins.
This one, that we built for Swanson, is even wider than the original WTRP.  It's 22" wide x 7'0 long.  Plenty of board for keeping his arms going during mega-long sessions, but an aggressive spiral vee to ensure it feels incredibly lively under-foot.
Swanson has a few sessions under his belt already, and is characteristically enthusiastic about how it's going. 
More testing to continue during the lead up to his trip...