Best Gifts for Surfers 2018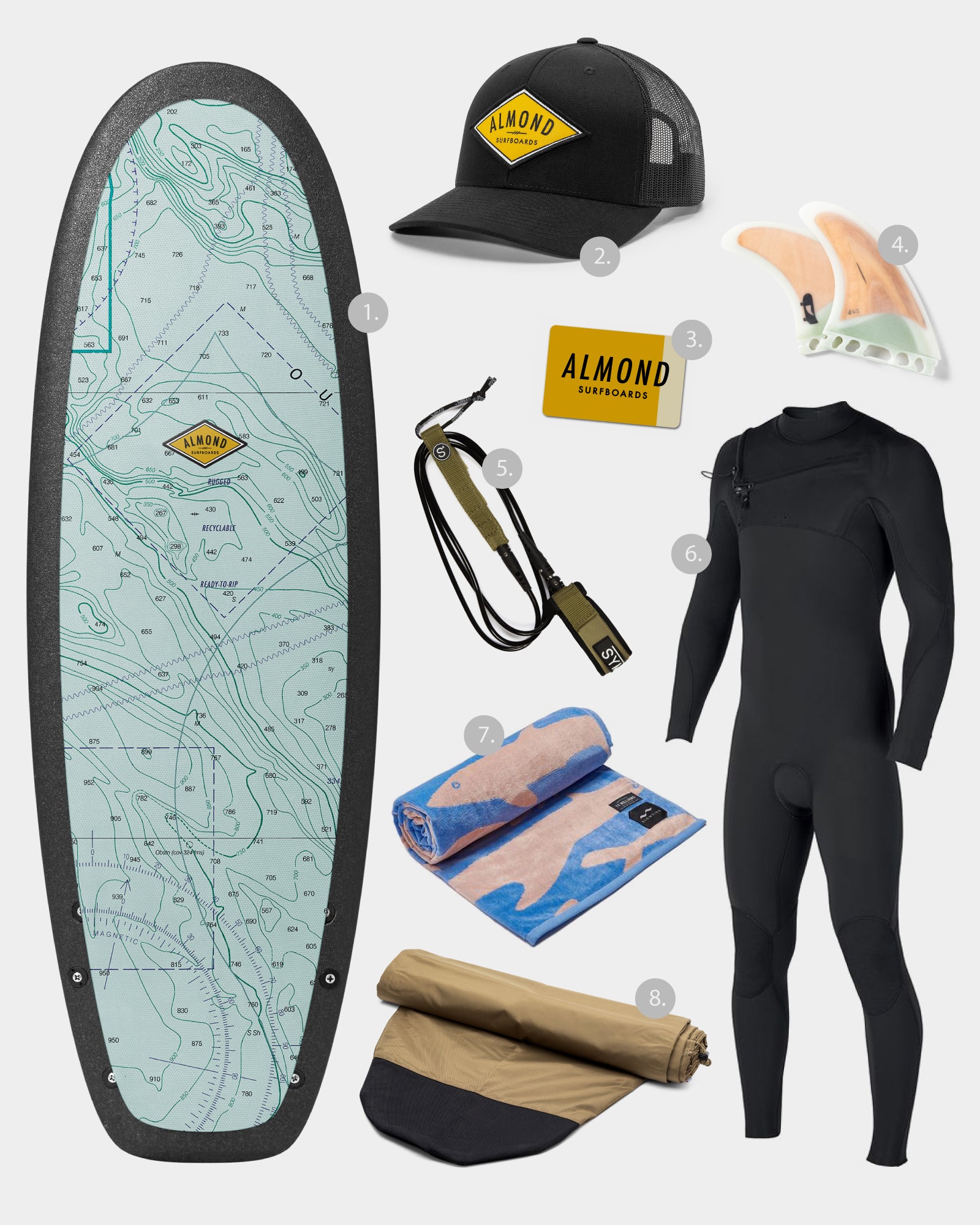 Not sure what to buy for the surfer in your life?
Here are our suggestions for the best gifts for surfers this Holiday season.
1. R-Series 5'4 Secret Menu, $389.00
The new R-Series 5'4 Secret Menu has been the hottest seller of the year.  It combines our attention to detail in surfboard shaping with a carefree and environmentally-mindful construction.  All for about half the price of a foam and fiberglass one.
2. Almond Logo Trucker Hat, $24.00
This hat looks good on nearly any head shape/size.  It's the safest bet in the whole house.
3. Gift Card
Just because you're buying for a surfer, doesn't mean that he/she is all care free about their preferences.  If you're questioning which board is their dream board, give them the gift of choices.  We'll help them narrow down their options.
These fins are beautiful and functional.  If that's not enough, they're also made from recycled skateboard decks and excess fiberglass cloth from a surfboard glass shop.  If THAT'S not enough... they go perfectly with our new R-Series boards.
The six foot leash is a perfect match for the R-Series 5'4 Secret Menu.  The R-Series is "rock resistant" not "rock proof" so it's better to take good care of your things.
6. Front-Zip 3/2 Wetsuit from VISSLA
We're so stoked to offer Vissla wetsuits because they're soft, warm, stretchy, comfy, and retail for like $200.  In the words of Ralph Lawler, SLAM DUNK.
7. Sea Life Towel from Slowtide
Slowtide makes the greatest beach towels known to man, and for this particular towel, they partnered with the incredibly talented Ty Williams aka Ty Will-Yums.  I have this towel, and the surfer in your life will likely love it as much as I do.
When not in use, this bag will help protect your R-Series 5'4 Secret Menu from fingernails, cat-claws, and roommates who like to steal nice things.