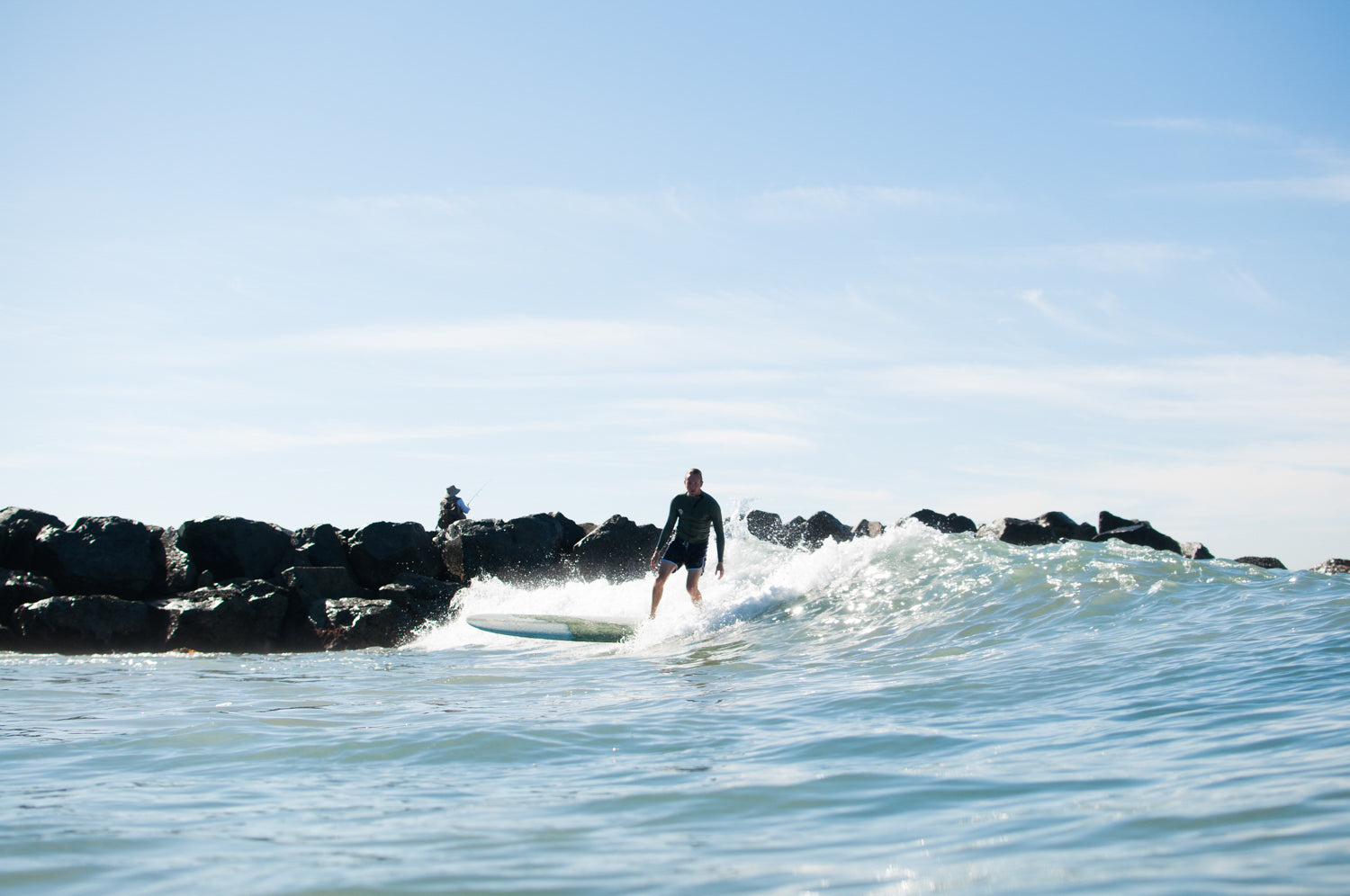 If your New Year's Resolution list includes surfing more in 2022 than you did in 2021, then we're right there with you.
There are four variables that dictate when you can and should paddle out. 
Three of them are outside of your control: swell, tide, and wind. (If you can control any of those factors, call me.)
However, you can do a better job of predicting when those 3 factors will line up.  Read: Are You Using Surfline Wrong?
The fourth factor is entirely up to you—how you arrange your weekly schedule. 
Your first reaction is probably "sorry pal, but my schedule ain't entirely up to me."  ... a point I can certainly relate to—I am accountable to a very lively toddler, a pregnant wife, a never-a-dull-moment small business, a staff of 7, and periodically a friend or two.
I've been reminded plenty of times, both this past year and years prior, that I'm actually a better dad, husband, business owner, boss, and friend when I regularly make time to paddle out. 
I'm willing to bet, that if you're reading this, the same is true for you too.
You may not be able to control the elements, but you can carve some blocks into your weekly schedule to make a surf check part of your regular routine.  
We'll help you surf more in 2022 than you did in 2021, if you promise to help us do the same.