Online Order Deadline + Holiday Shop Hours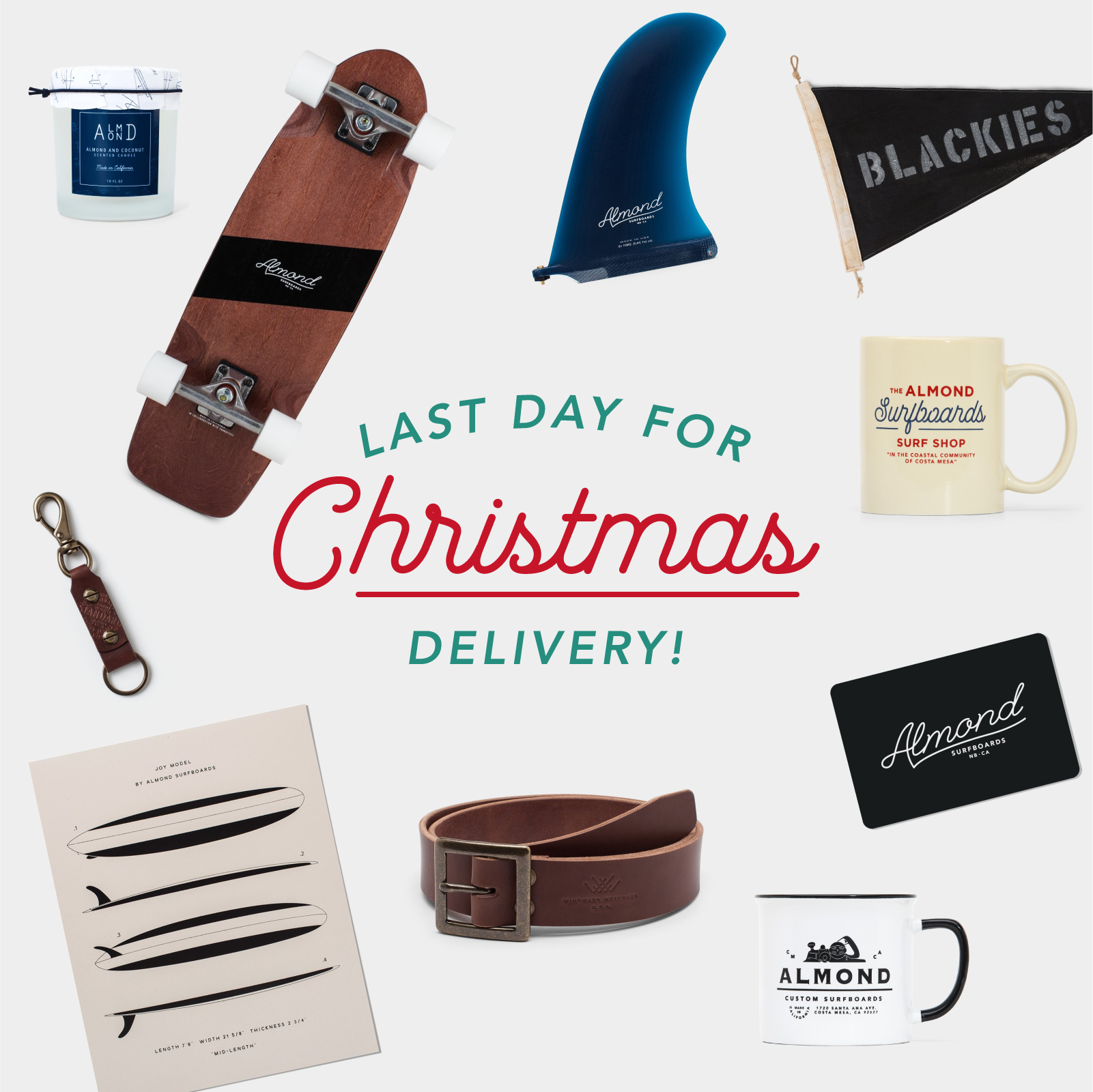 If you have visions of Almond gifts under your tree (🎄) on Christmas morning, today is your day to act. Place your orders today for pre-Christmas delivery. We're standing at the ready to box and ship your gifts, you just tell us what to send...
If you are coming by to see us in person, we are open our normal 10-6 hours this week; plus 10-2 on Christmas Eve (we realize that hiding a surfboard can be a tricky thing to do leading up to Christmas morning).