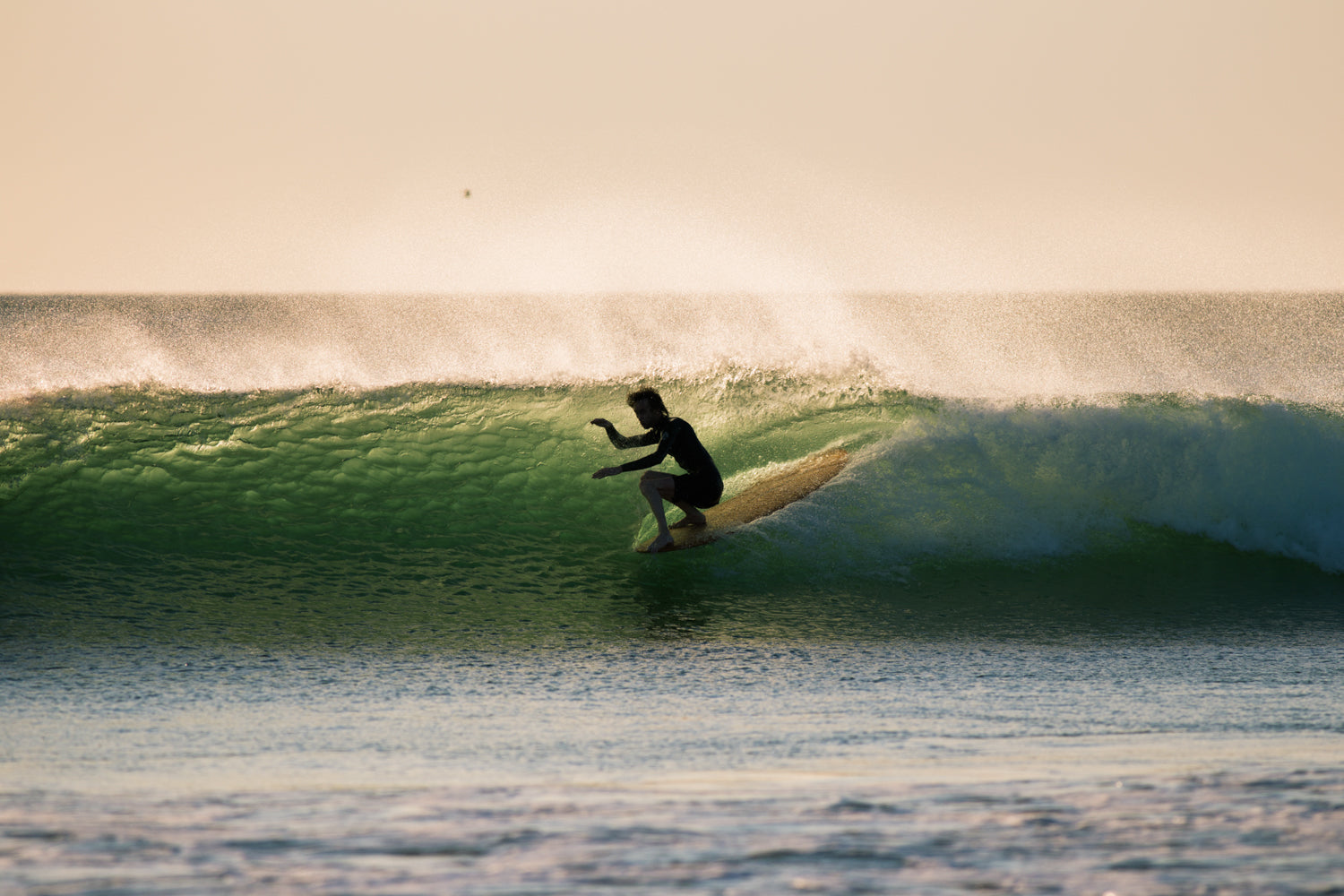 What's better than really great surf?
Really great surf when you aren't expecting it.
I'm currently reading Michael Easter's book Scarcity Brain. (Easter is the author of Comfort Crisis which in my opinion is a must-read.)
He spend a good amount of time talking about the power of unexpected rewards.  A prime example of this is slot machines... you pull the handle (or press the big, lazy button) and you don't know what the outcome will be.  Maybe you lose your $1 bet, but maybe you "win" $0.40, still a loss, but not a total loss.  Easter calls it a loss disguised as a win.  
However, maybe that next pull of the lever will be the $50,000 jackpot with all of the accompanying lights and sounds. 
It's exciting because you just never know.  The outcome of each turn is unpredictable which is partly why its so intoxicating (for some) to play.
Here comes the surfing parallel...
If you know exactly what the waves are going to be like before you drive down there, it takes the mystery and discovery out of the experience of finding waves.  
However, all of us can remember a day when you rolled up to the beach and were met with amazing surf—when we least expected it.
Heck, even the story of "The Best Waves of My Life" was a day when the conditions were weird, the tide was super low, and we weren't expecting anything close to the amazing waves we got. The only reason I got any of those epic waves that afternoon is because I was standing on the beach when the first set rolled through and was ready to excitedly get out there.
Easter's findings on the impact of unpredictable rewards on the human brain confirm my experience with checking the surf... most of the time it is going to be small-ish and kind of sloppy, but on those rare days when the waves are pumping, the excitement level is disproportionately high.  The uncertainty of when the next great wave will roll through makes the reward of that really great wave all the more satisfying.
So, what's the takeaway? 
I think it's to drive down and check the surf in person. Bask in the suspense and reward of finding really fun waves... it could be the most enjoyable part of the surfing experience.
Here's Nathan Adams on "a really good one", photographed by Tom Green:
What's Next?