Sidewalk Sale | January 28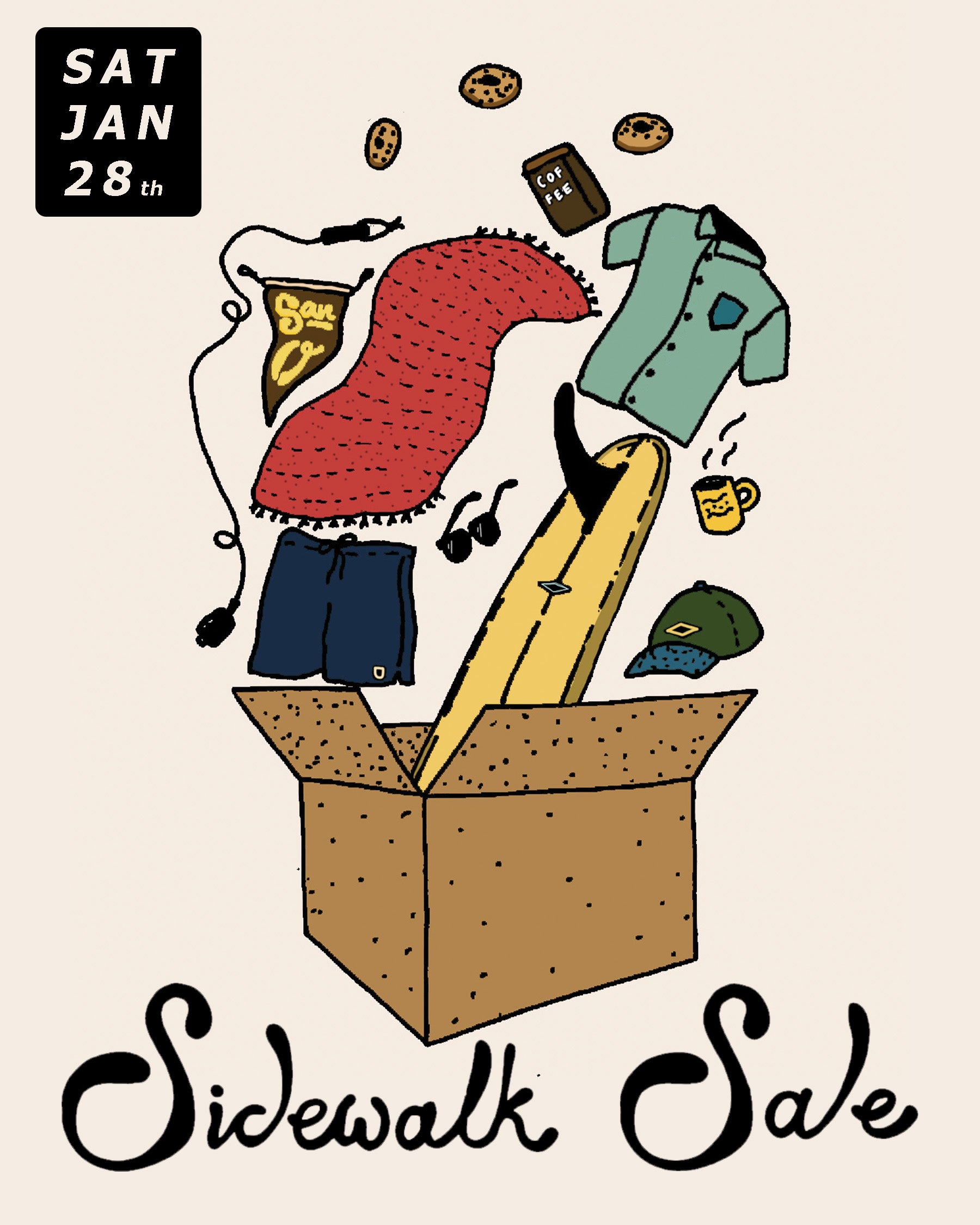 Over the next several weeks, we are going to be doing some shop renovations around here. (7 1/2 years of foot traffic has been delightful, but also takes its toll on a place.)
In order to get prepared before the paint starts flying, we're hosting a Sidewalk Sale at Almond Surf Shop.
Join us on Saturday, January 28th at 9:00 am for screaming deals and we will have fresh bagels from Gregory Swanson plus pop-ups by Yama Roasters and Slightly Choppy.
Almond Surf Shop
1720 Santa Ana Ave
Costa Mesa, CA
See you on Saturday morning!