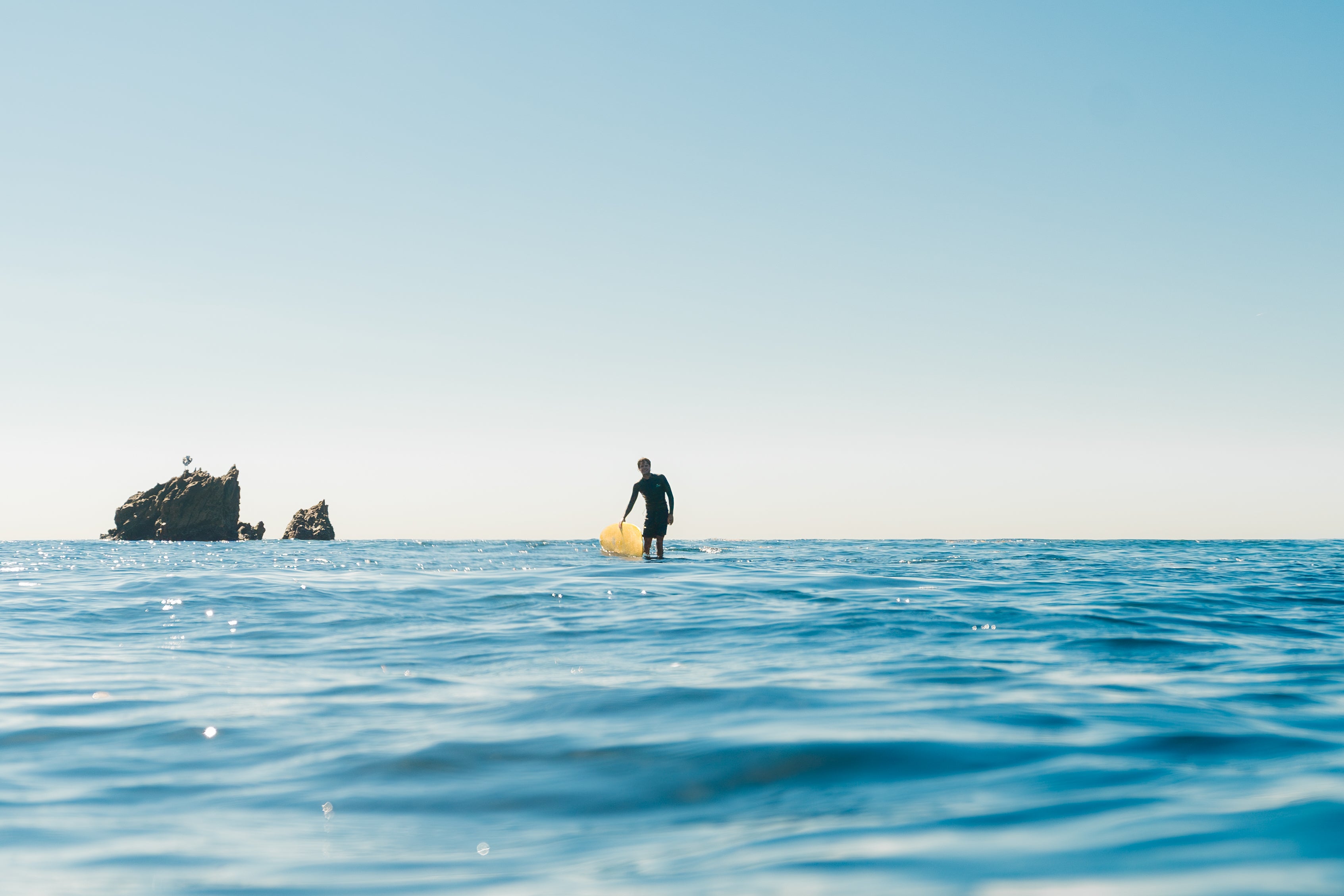 Slow Down.
We have trained our brains to be mighty impatient.
Surfing is a rare opportunity to truly slowwww dowwwn.
For all the little moments that make surfing exciting, a vast majority of the time spent "surfing" is spent bobbing in the lineup, eyes fixed on the horizon.
I shared an article recently about the benefits of cold water, but perhaps the greatest benefit of adding surfing to your regular routine, is that it forces you to slow down and be present, if only for an hour.
It wasn't only social media that killed full-length surf films, surf magazines, and our ability to read lengthy articles on subjects we're truly interested in, it was also the feeling of impatience, the feeling of hurry, and our brain's habit of speeding through everything we engage with.
The next time you paddle out, slow way down.  Ride each wave you catch all the way to the beach.  Enjoy the 10 minute lull between sets.  Stare out at that horizon and breathe. 
Surfing is an opportunity to push back against the endless hurry. 
Look at Nate, Nate is rarely in a hurry...