The Realm of the Twin Fish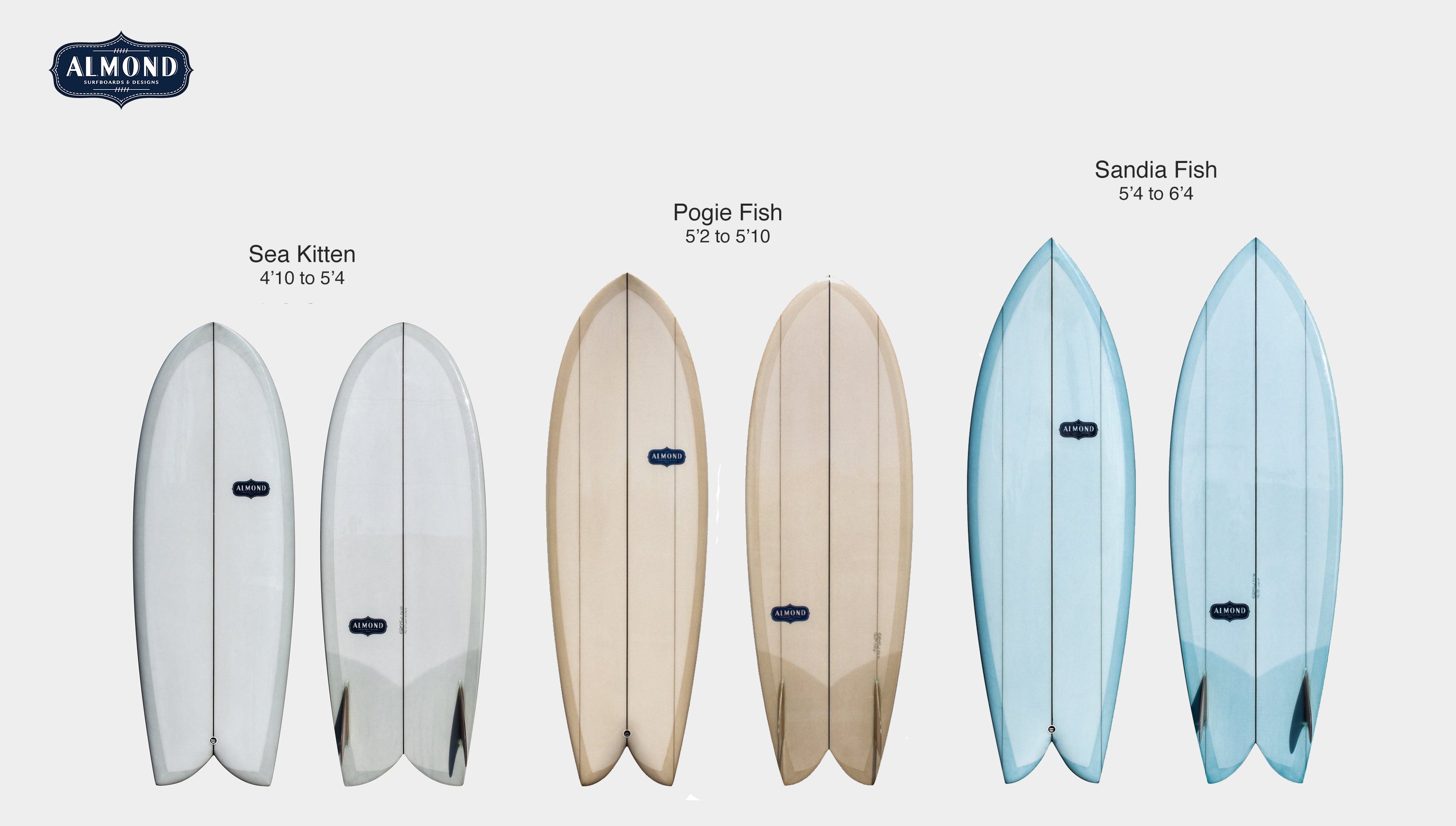 The Twin Fin Fish.
Two fins, set out near the rails, with a wide tail, broken-up by a swallow—or split tail.
A revolutionary design that now classifies an entire category of surfboard shapes.
The Fish saw a huge resurgence in popularity in the early 2000's, that in many ways was the spark that initiated the "Ride Everything" mentality that is now so widely prevalent in the surf world.  There was even a documentary made several years ago, about the history and significance of the Fish.
FISH SURFBOARD DOCUMENTARY TRAILER from Freeway on Vimeo.
Perhaps the single biggest advantage is the ability to drive off of the rail line, and wide tail, in a way that makes generating speed possible, in ways that narrow-tailed boards can't compete with.
When you go to press your back foot down on a fish, that energy is transferred into forward drive.  This fact alone makes the fish an advantageous surfboard for surfers who are looking to step-down to a smaller board.  The foam is there, because fishes can be ridden fairly wide and thick, for their length; and the ability to generate speed makes them for familiar for surfers who are accustomed to bigger boards that have more inherent glide.  
At Almond, we make 3 distinct fish models: 
The smallest, the Sea Kitten, is also the most full-outlined.  This allows this board to be ridden very short and compact.  A 5'2 Sea Kitten is 33.9L, which is about the same volume as a 5'5 Pogie Fish, and a 5'6 Sandia Fish. 
The more streamlined outlines lend themselves better to the longer lengths, so we adjust the thickness accordingly. 
When ordering a fish, keep an eye on those volume measurements, because you might be able to go a little smaller than you think, if the foam is still there to get you into waves.
As more surfers are riding fishes, more guys are pushing them harder.  We updated our twin keel fin template last year, to offer a more progressive approach.  Fishes need the large surface area, but adding a little rake helps the board break its plane and complete a cut-back turn more easily.
If you are tired of reading me ramble on about fishes, and simply want to watch some good surfing, here is a clip of Nathan Adams riding his Sano Special and 5'6 Sandia Fish, courtesy of Tom Green: