The Reason "Foamie" Surfboards Aren't Just A Trend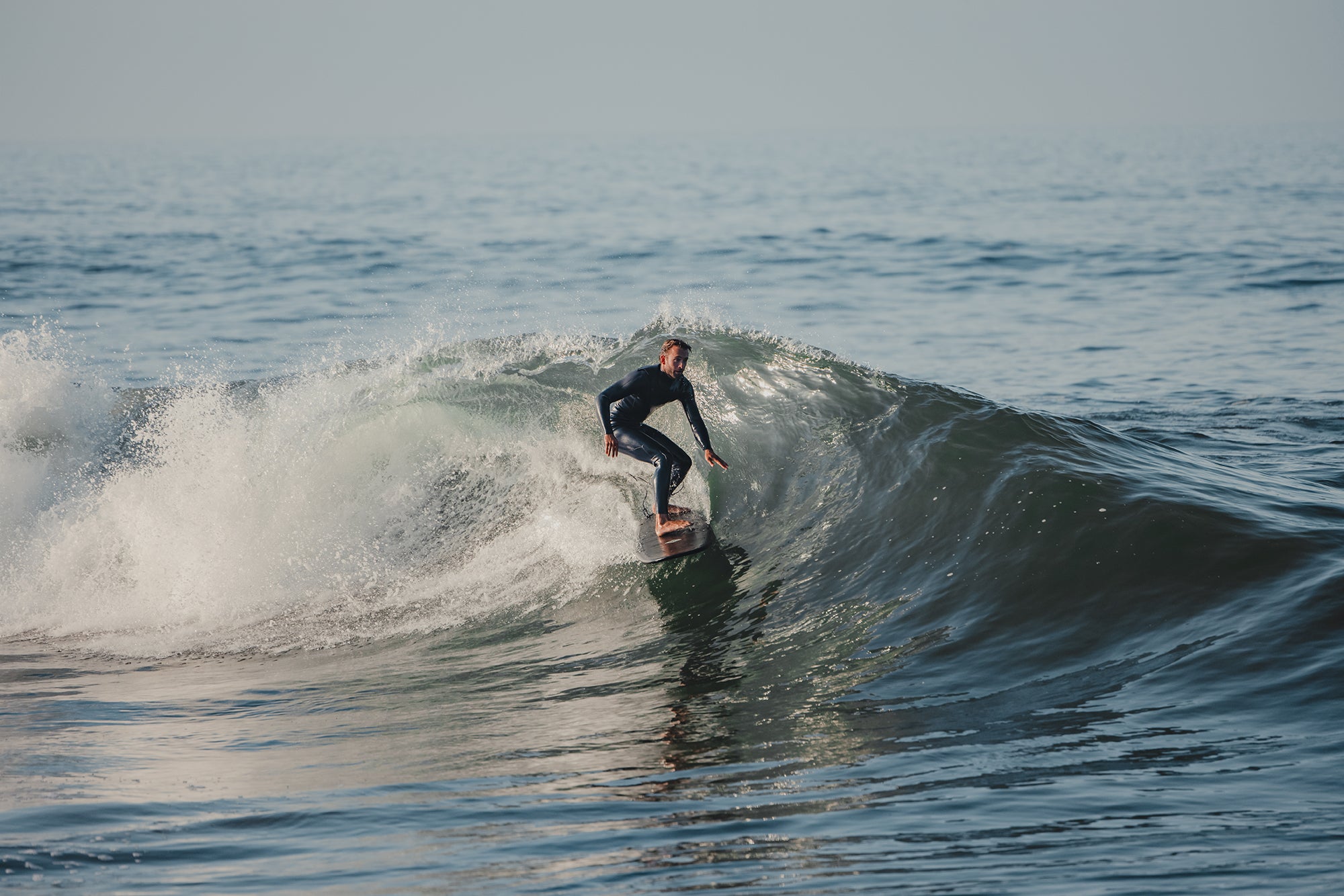 Nowadays, it seems that foamies and soft tops come in all shapes, sizes, and constructions.
As a category, they came on a couple years ago, and they came on strong.
As a class of surfboard, anything soft had historically been relegated to the novices and rental fleets—but those days are long gone.
I've heard people say that the craze around soft tops, foamies, and the like is just a fad—here today, gone tomorrow.  But there is one critical reason why I don't believe that to be true...
The foamie surfboard, specifically talking about our R-Series line now, gets the surfer the desired result—the ability to effectively engage with the waves, but it does so with equipment that is easier to use, easier to maintain, and easier to understand.
When we were first developing the R-Series line, we weren't necessarily thinking of it as a soft top.  We were trying to think outside the box and come up with something that would be fun to ride, and eliminate the need for a fiberglass shell—while nearly eliminating manufacturing waste. If you want to see what makes the R-Series line different from your typical soft top, read Foamie, Foamier, Foamiest.
The R-Series line you see today is the result of 6 years of development, collaboration, and asking annoying questions in search of simple solutions to complex problems.
Our aim is to chase the fiberglass boards that we make—and while we may never "catch" the custom-built fiberglass surfboard in terms of function and beauty, we're darn sure going to continue to try. 
If you're wondering where we're headed, we are going to continue to push the platform of the R-Series higher and higher, without losing the primary attributes that makes them so enjoyable—their ease of use and ease of maintenance.  We want them to be as high-performing and pleasant to the eye as anything else in the water.
Just like the ride everything movement of the early 2000's, the diversity of equipment in the water is only going to continue to evolve. 
Like it or not, foamies are here to stay, and we are going to be sure that we're making the best ones in the lineup for maximizing the conditions at hand and accessing the joy-giving gift of rideable waves.
See our entire range of USA-made R-Series Surfboards.