Which R-Series Model is Right for You?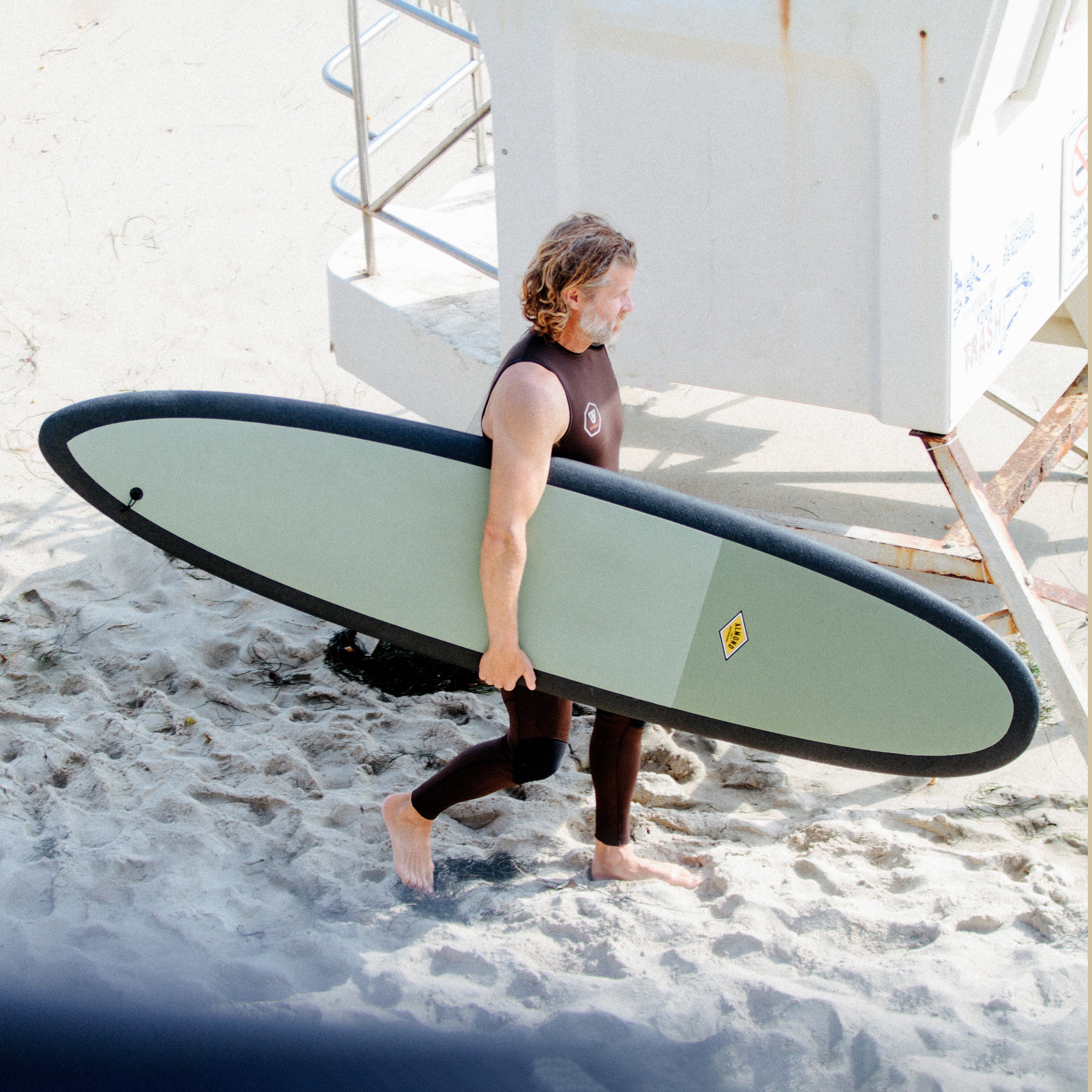 We constructed the R-Series line to be: easier to use, easier to maintain, and
more durable. 
It's recyclable from nose-to-tail, and always Made in the USA.
As of this writing, we have 3 unique models in our revolutionary R-Series construction.  (With a 4th, yet-to-be-named model coming soon...)
Each model is comprised of a durable, closed cell foam construction, real fin boxes (for real surfboard fins), and a no-wax deck pad so it's ready to go anytime you are.  
So, how do you know which one is best for your age, stage, and surfing level?
8'0 JOY
For starters, the 8'0 Joy is going to be the most forgiving and generous wave-catching board of the bunch.  At 8 feet long, 22" wide, and 72.2 L it's enough board to float you and ensure your wave-count stays sky high.  All of which is why we truly believe the R-Series 8'0 Joy is the best surfboard for beginners.
"I've ridden foamie boards before but this is a whole different animal. Rides like a real surfboard but with extra volume that wants to be on every wave. Love the pin tail and single fin." -Jason ★★★★★
6'4 PLEASANT PHEASANT
The next longest board in the R-Series line is the 6'4 R-Series Pleasant Pheasant (sometimes referred to as the PLEZ PHEZ for short...)
The same construction you love from the 8'0 Joy, but sized down to give you more ability to explore the face of a wave, and a more lively feeling under-foot.
A 6'4" x 21.4" wide x 50 L, the "Phez" puts plenty of wave-catching foam under your chest, while putting your back foot right on that tail for maximum control.  This board packs about as much volume as a 7'3" fiberglass Joy would, so it's generously loaded with volume.  Catch waves early, and take a high line on the 6'4 Pheasant.  
"I'm 6'3, 200 lbs and this thing floats me like a mid-length. I can ride this in all surf conditions and has made summer sessions so fun." - J.N. ★★★★★
If you are comfortable and familiar riding an 8'0 board, and you want to step down to something smaller—to progress your surfing further, try the 6'4 Pleasant Pheasant.
5'4 SECRET MENU
The 5'4 Secret Menu packs a lot of punch into a small frame.  Ideal for intermediate-to-advanced surfers, younger kids, wake surfing, river surfing, and wave pools.
The full outline and 5'4" length put enough foam under your chest to surprise you when it comes to catching waves, but also puts your back foot squarely on top of the Futures quad fin setup, for maximum performance and control.
Don't be fooled by the 5'4" length, the R-Series Secret Menu packs the same amount of volume as a 5'10 fiberglass fish. 
"Perfect for those summer days in SoCal when you just want to get wet, especially when it is less than ideal conditions. The board, although only 5'4", has plenty of float, for a reference point I'm 6'0" 180 lbs." John J.  ★★★★★
Stay tuned for more additions to the R-Series line.  In the meantime, keep catching waves earlier and more often.