8'0 R-Series | Joy
8'0 R-Series | Joy
The R-Series Joy is designed to be the go-to surfboard for all ages and stages. (Appropriate for surfers from 65 lbs to 250 lbs)
8'0" x 22" wide
72.2 L
Single Fin Box
Caring for and repairing your surfboards—all surfboards—is key to ensuring their longevity, and the longevity of the joy they bring you as a result.
Read our complete R-Series Care & Repair Guide
The materials used in the R-Series surfboards can—and will be—recycled at the end of the board's life, through ourRecycling Loyalty Program. Please refer to ourlimited warranty for any questions regarding your R-Series surfboard.
8'0 R-Series | Joy
Joy | 8'0
Surfing is meant to be fun, and get the surfboard that will bring the maximum enjoyment for many years to come.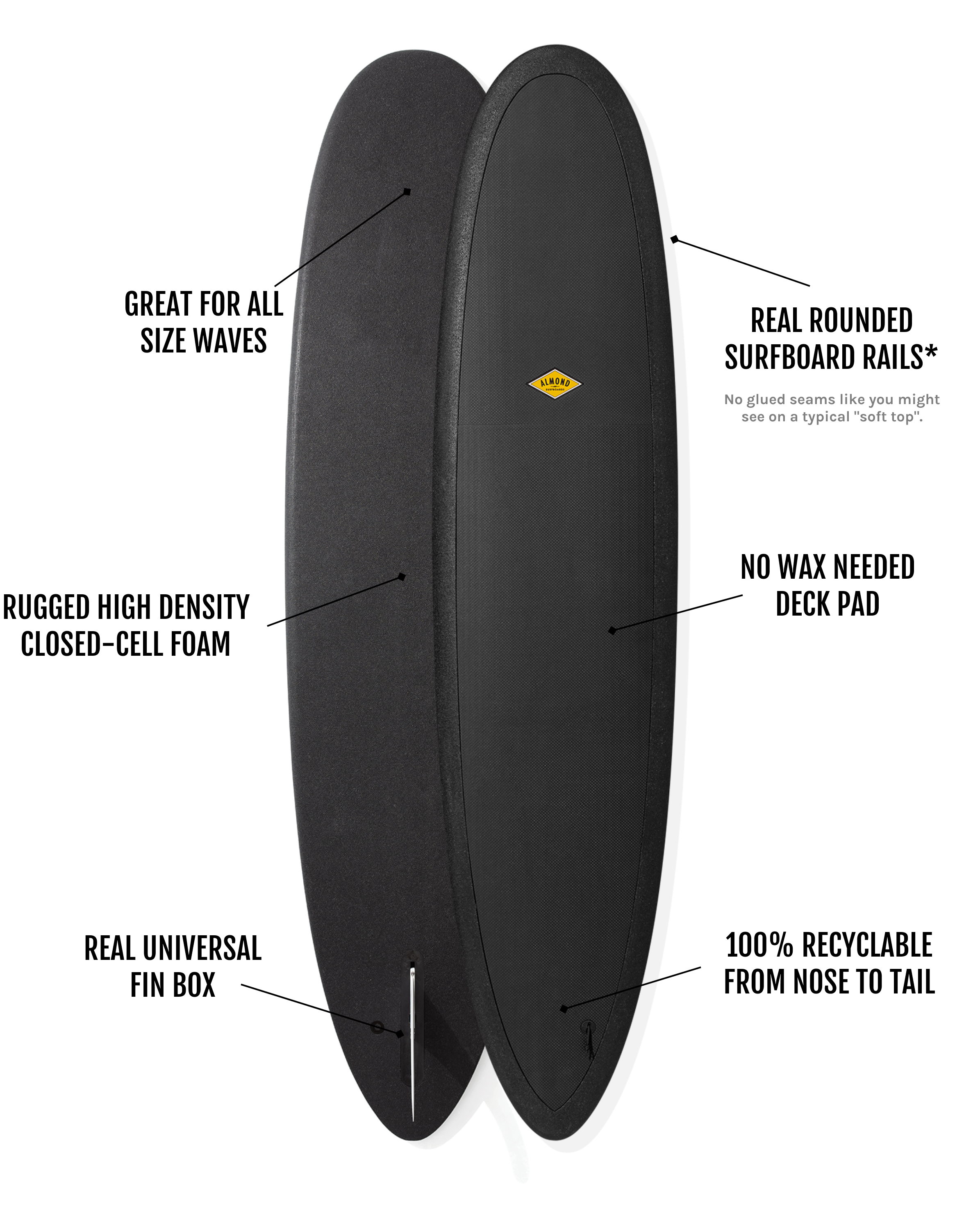 Specs
Best For
Effortless glide
Overview
Stop waiting for the conditions to be perfect, get the surfboard that's fun in nearly any conditions.
Beat the crowds with The Joy, our most popular, and most versatile surfboard model.
The Low-rocker and substantial volume will help you to catch more waves, and get into those waves earlier.
the joy in action
NOT SURE? CHECK OUT A DIFFERENT SIZE!