The Ideal Travel Surfboard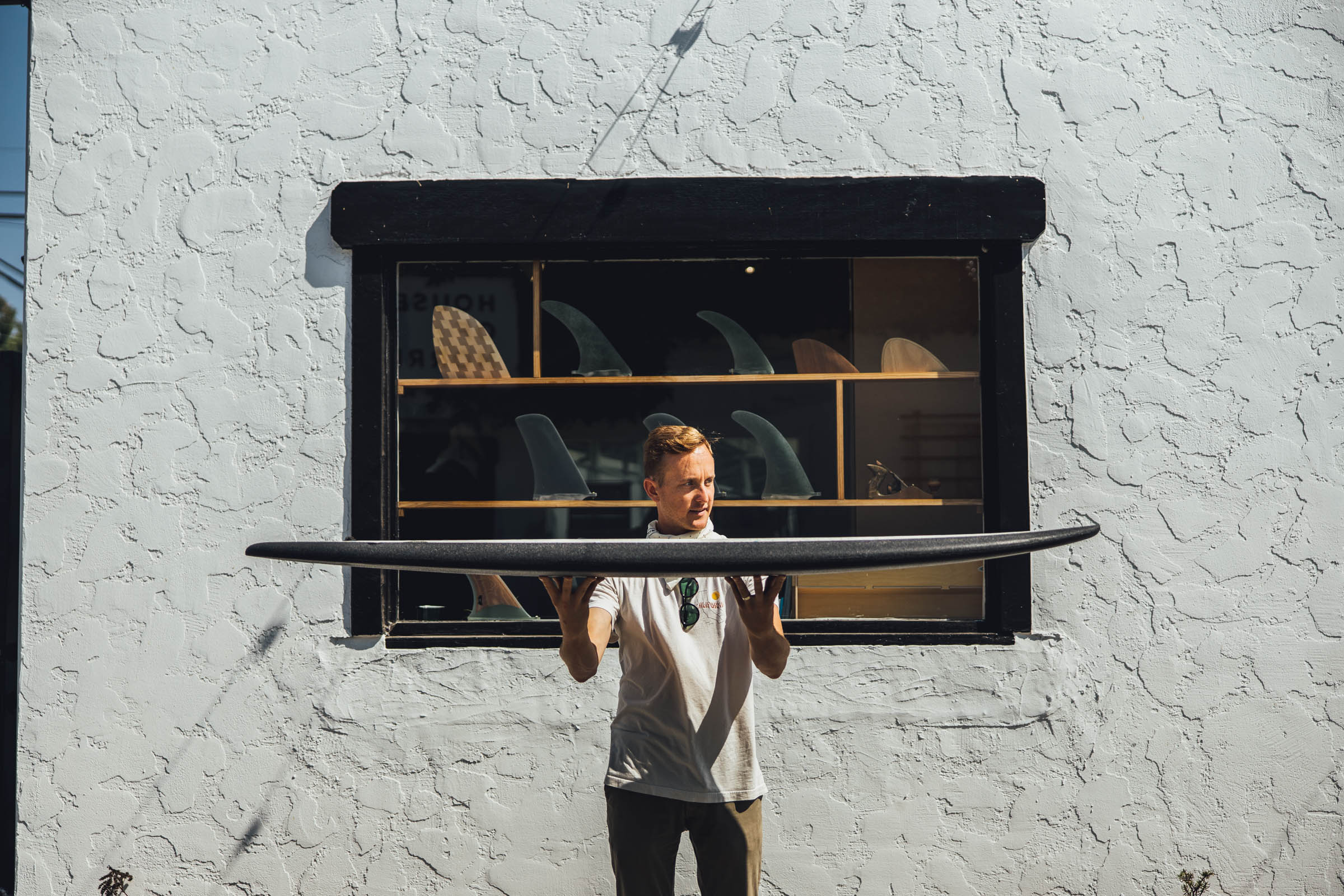 "Is that a kayak?"
"No, it's a surfboard."
That was a real exchange I had in an airport once while dragging a 9'6" board bag through the terminal to check into a flight to Japan.  I was bringing a 9'6 Surf Thump because I knew the waves might be on the smaller side and I wanted to surf as many days as possible.  The only thing worse than dragging this giant board bag through the airport was trying to drag the longboard, my luggage, and my travel-weary bones onto the shuttle bus.
Fortunately, I don't plan to travel with a 9'6 again.  The intervening years have me making much smarter travel decisions.
The ideal travel board needs check two boxes definitively:
Cover a wide range of potential conditions.
Be relatively pain-free to travel with.
Here is my case for the 6'4 R-Series Pleasant Pheasant as an ideal travel companion for your next surf trip—near or far.
When planning a surf trip weeks or months in advance, there is really no telling what day-to-day conditions will be waiting for you when you arrive.  With dates circled on the calendar and excitement building, you want to know you have equipment to cover anything your destination might throw at you.
The 6'4 Pleasant Pheasant is enough board to ensure you can make the most of those one-and-a-half to two foot days.  And when the waves pick up, the Phez is perfectly equipped to hold a line, high and tight in the pocket.  
In surfboard design, everything is give-and-take, so we have worked hard refining the Pheasant to be the sweet-spot of paddle-friendly and lively.
At this point you may be thinking, "Okay, but a foamie on a surf trip?"  Yes, and here's why.  Dings ruin surf trips.
The R-Series boards, while technically a foamie, are designed to take a lickin' and keep on tickin'.  The closed-cell foam construction does not take on water like a traditionally-built surfboard would.  Meaning, if your board is tossed around by a baggage attendant, clanks off the door jam of the hotel, or washes into the rocks at an unfamiliar surf spot, you won't be scrambling for duct tape to stay in the water. 
Surf trips are designed to pack as many waves into a short amount of time, and the 6'4 PHEZ is designed to keep you surfing no matter what your travels might throw at you.
Whether your next surf trip is a drive up the coast to camp and surf somewhere new or a flight to central Texas to see what the chlorine thing is all about, the 6'4 R-Series Pleasant Pheasant could be your new favorite travel companion.