5'4 R-Series | Secret Menu
5'4 R-Series | Secret Menu
At 5'4 long and 36L, this R-Series Secret Menu is designed for the optimal blend of paddle-ability and rip-ability. 
5'4" x 21" wide x 2 3/4" thick
36.4 L
Caring for and repairing your surfboards—all surfboards—is key to ensuring their longevity, and the longevity of the joy they bring you as a result.
Read our complete R-Series Care & Repair Guide
The materials used in the R-Series surfboards can—and will be—recycled at the end of the board's life, through our Recycling Loyalty Program. Please refer to our limited warranty for any questions regarding your R-Series surfboard.
5'4 R-Series | Secret Menu
Secret Menu | 5'4
Your friends will wonder if you've been sneaking away to take late night surf lessons. The right equipment can make all the difference.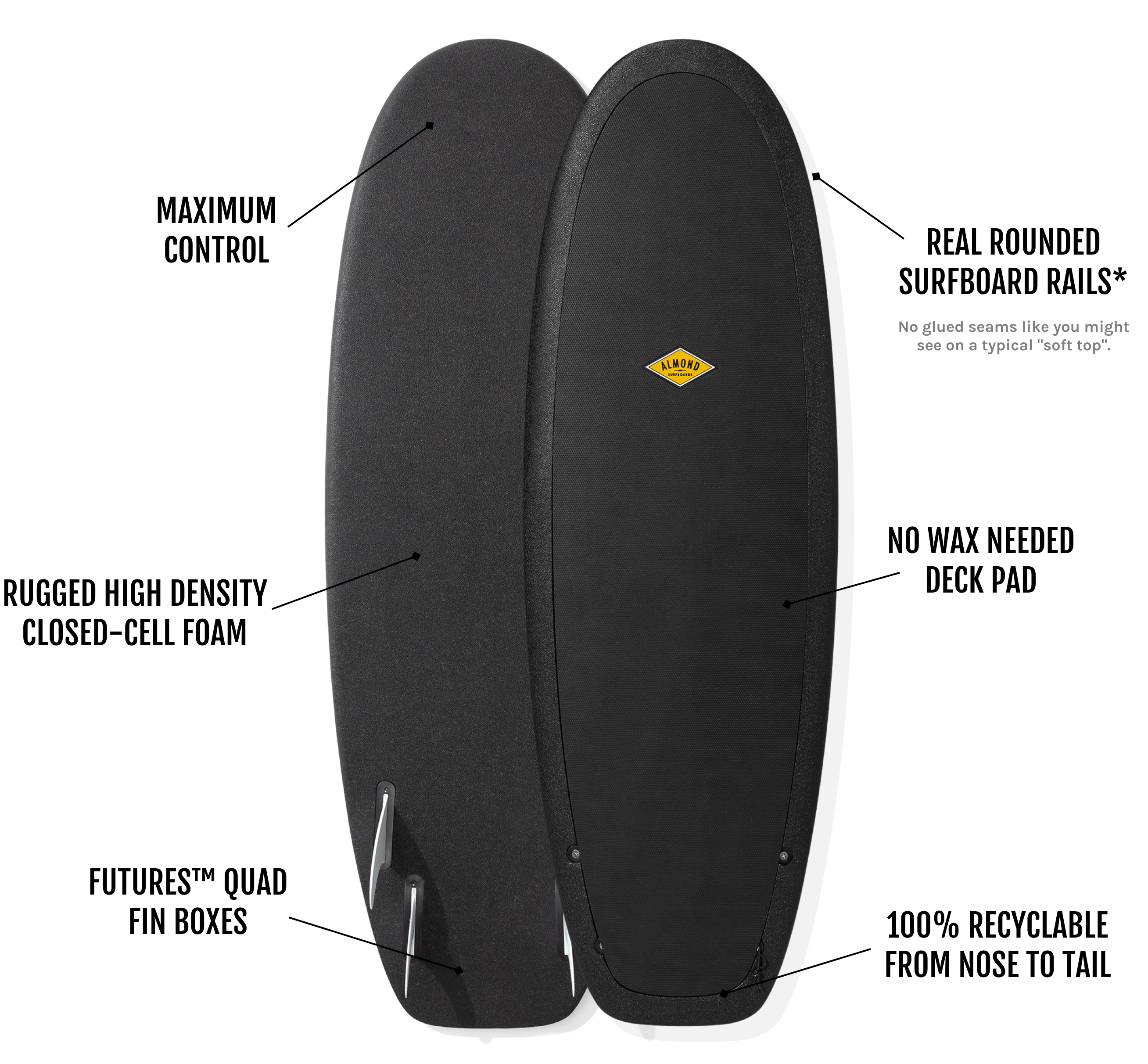 Specs
Best For
playful, rampy waves
Overview
Looking for a small board that is capable of catching a ton of waves?
The 5'4 R-Series model packs a lot of volume, so it can be ridden much shorter than you might expect—think of it as a longboarder's favorite small-board. 
Keep this board in your quiver—or better yet in the trunk of your car—because the no-wax deck means it is ready to go whenever the opportunity strikes. 
the 5'4 Secret Menu in action
NOT SURE? CHECK OUT A DIFFERENT SIZE!