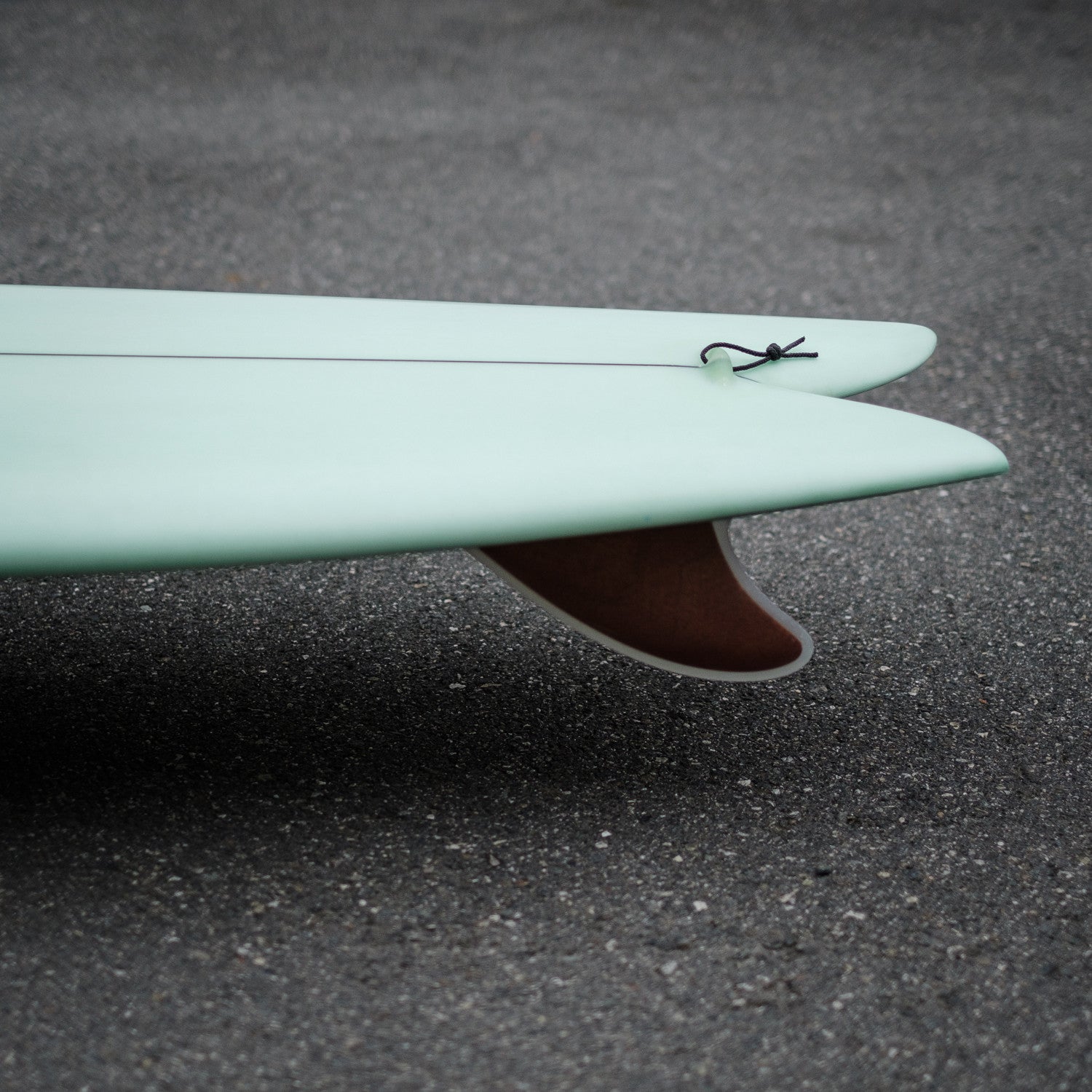 Like many of you out there in the cyber world. I've recently been drooling over videos of people like Ryan Burch, Asher Pacey, Torren Martyn , Rasta, etc. all ripping on their twin keel fish.
I finally couldn't take it any more and decided to hop on the bandwagon and put an order in for myself.
I had a quick talk with Griff and we settled on a 5'6 by Some Other Secret Numbers Sandia Fish. A few making passes of Griffin's planer, and the board was off to Waterman's.
We opted to finish it out with a minty green tint on top, and a clear bottom. Complemented by mahogany glass on fins and a leash loop, courtesy of Clutch. The details on this thing are insane and the craftsmanship that went into it really shines.
The board goes even better than it looks.
Its loose and skatey yet you can still lay into it on a cutback or bottom turn. It's easy to see why people are still stoked on these boards 50 some odd years after Steve Lis came up with the design.
It feels natural under your feet and for someone like me who doesn't get to surf as much as they'd like (a sentiment that I think most people out there can relate to) - is all I can ask for in a board.
I am still aspiring to try to surf mine half-as-good as Burch, Pacey, Martyn, Rasta, and company, but with this new Sandia, at least I'm hoping to make a little progress...