Breakfast Pop-Up on Saturday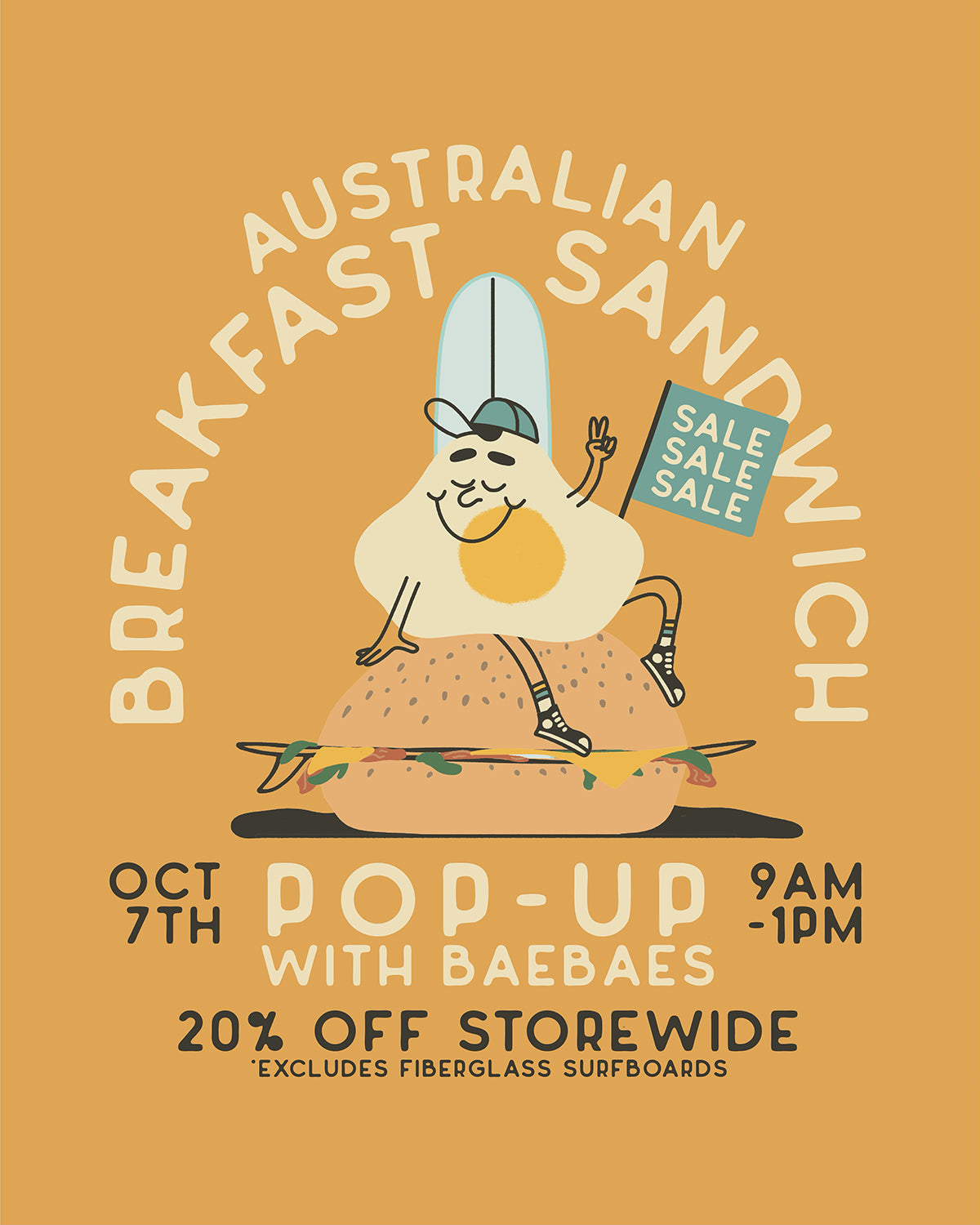 We have your Saturday plans all figured out for you...
Start the morning off with a surf (obviously), then swing through Almond Surfboards for a breakfast sandwich pop-up by our friends at Bae Bae's.
What is Bae Bae's? Aussie style breakfast sandwiches, cooked on the spot and served hot.
Also, we're having a 20% off store-wide sale (excludes fiberglass surfboards) so come to your favorite surf shop for savings on some gear and goods.
Grab your surf buddy and we'll see you on Saturday morning...