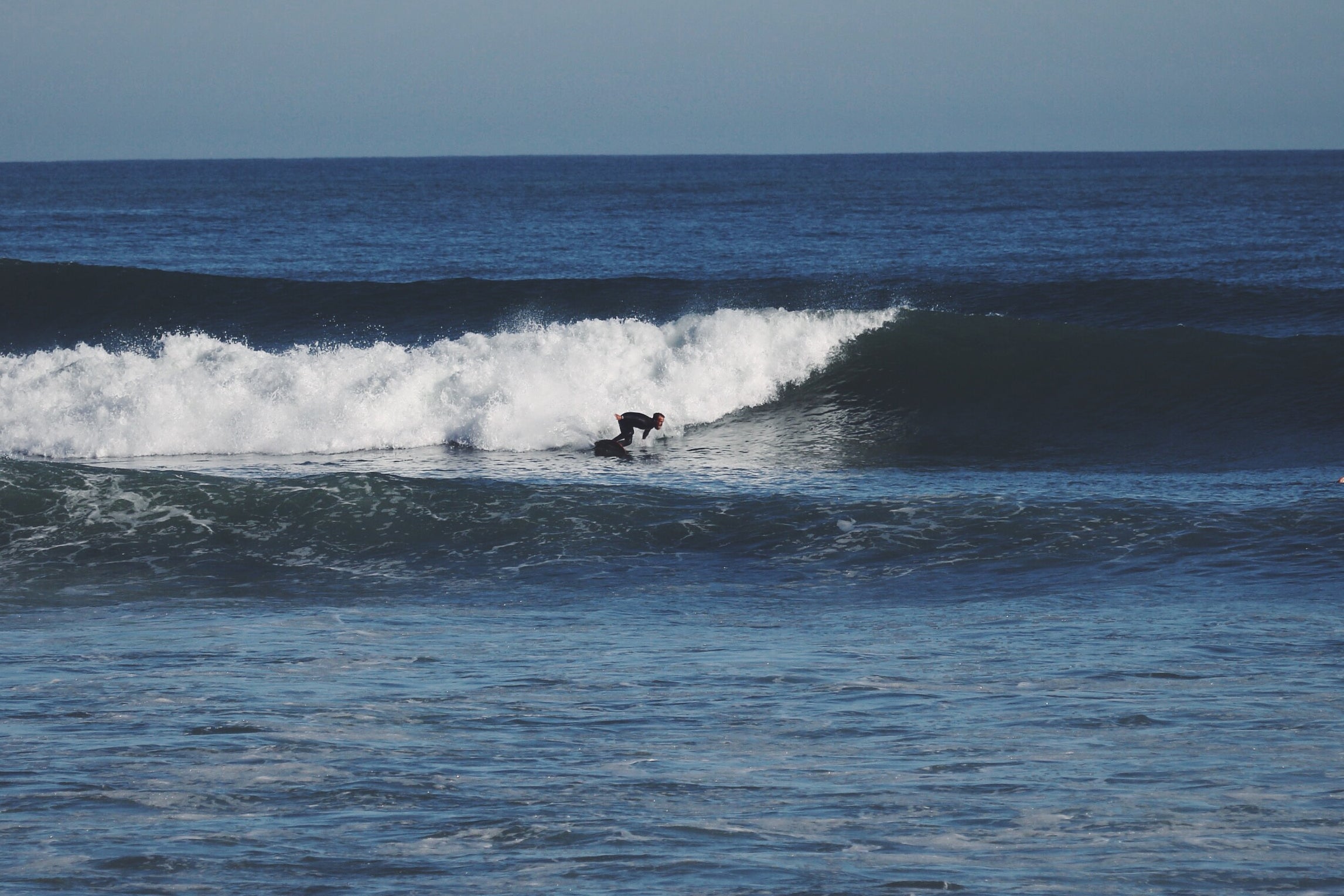 What's even better than a good, long surf in a beautiful setting?
Your second session of the day.
The excitement of wrestling your way back into a damp wetsuit because the surf looks too fun to pass up another go at it.
Between carving out the the time, covering the distance to reach your favorite stretch of coast, or simply waiting in line at the San Onofre, getting to the beach can be a trek. 
When all of the variables line up, and you find yourself at that favorite spot, all you want to do is stay awhile. 
Which begs the question, what creature comforts do you need to stay put?
A surfboard for whatever conditions are at hand
A wetsuit
At least one dry towel
Some cool water
Some hot coffee
A fire whenever allowed
Some grub (preferably burritos)
A book to wait out the low tide
A fishing pole
A dive mask 
Some shade from the unrelenting sun
An out of office message on the unrelenting inbox
And maybe one cold beer to cap it all off at the end
This list above is a bit idealized, as I'm generally guilty of the quick thirty minute surf before work, but the longing remains to find that perfect spot and post up for the day—with no hurry other than the incoming and outgoing of the tides.