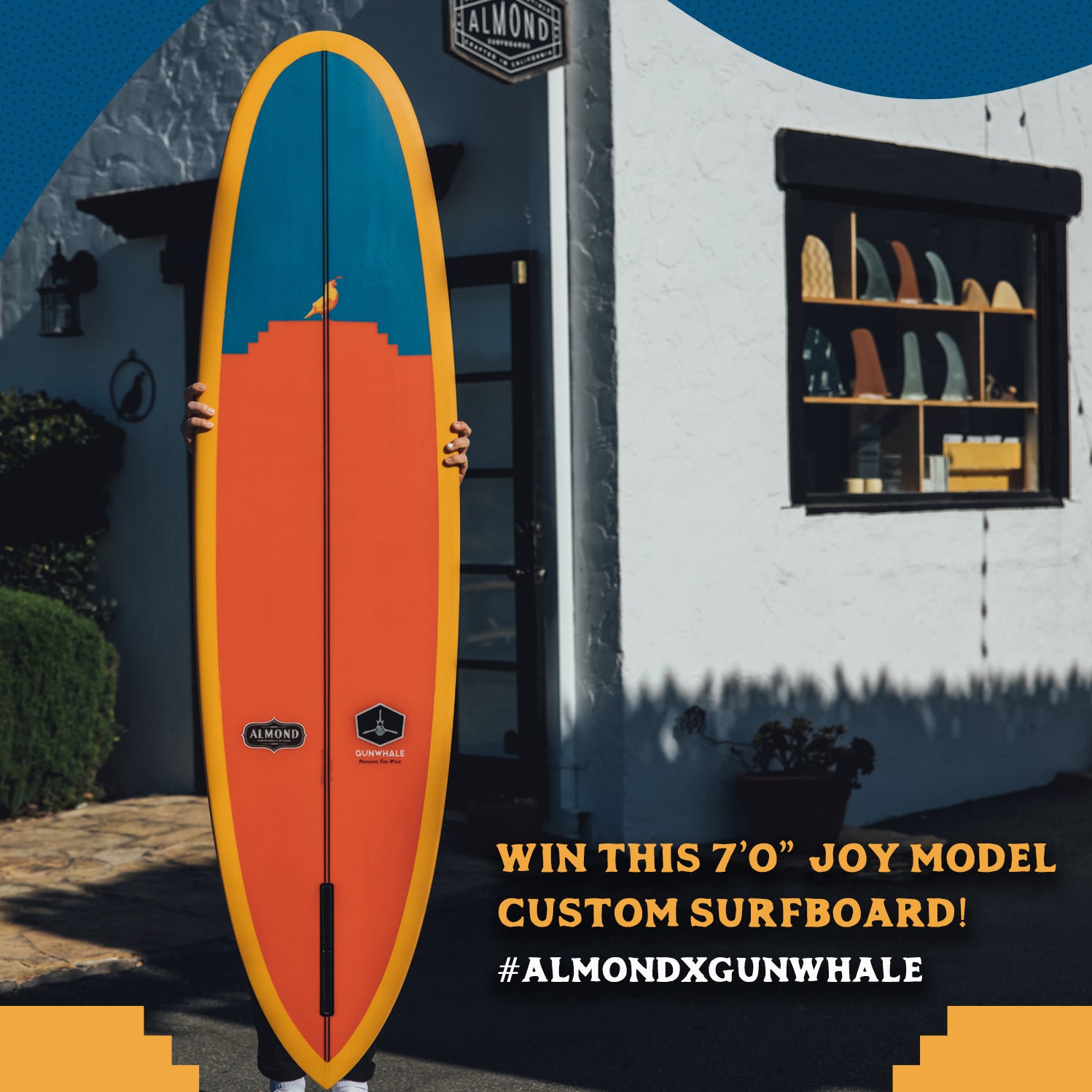 We teamed up with our friends at Gunwhale Ales to make a special beer and a special surfboard. 
The beer is called Cerveza de la Mesa, and it is meant to be shared with your friends.
We are giving away the surfboard, and you could be the lucky winner...!
Since the theme of the beer is
sharing with friends
, in order to enter we want you to show us you
sharing with your friends
.  And by sharing, we mean giving it away.  Find somebody who needs a pleasant surprise and gift them with a Cerveza de la Mesa.  Tag
#almondxgunwhale
in your post and be generous toward the people in your community.  
On March 9 (our 12 year anniversary) We are going to pick, at random, one lucky winner who gets the brand new 7'0 Almond x Gunwhale Ales Joy model surfboard.
#almondxgunwhale