Almond's Guide to: The Perfect California Surf Trip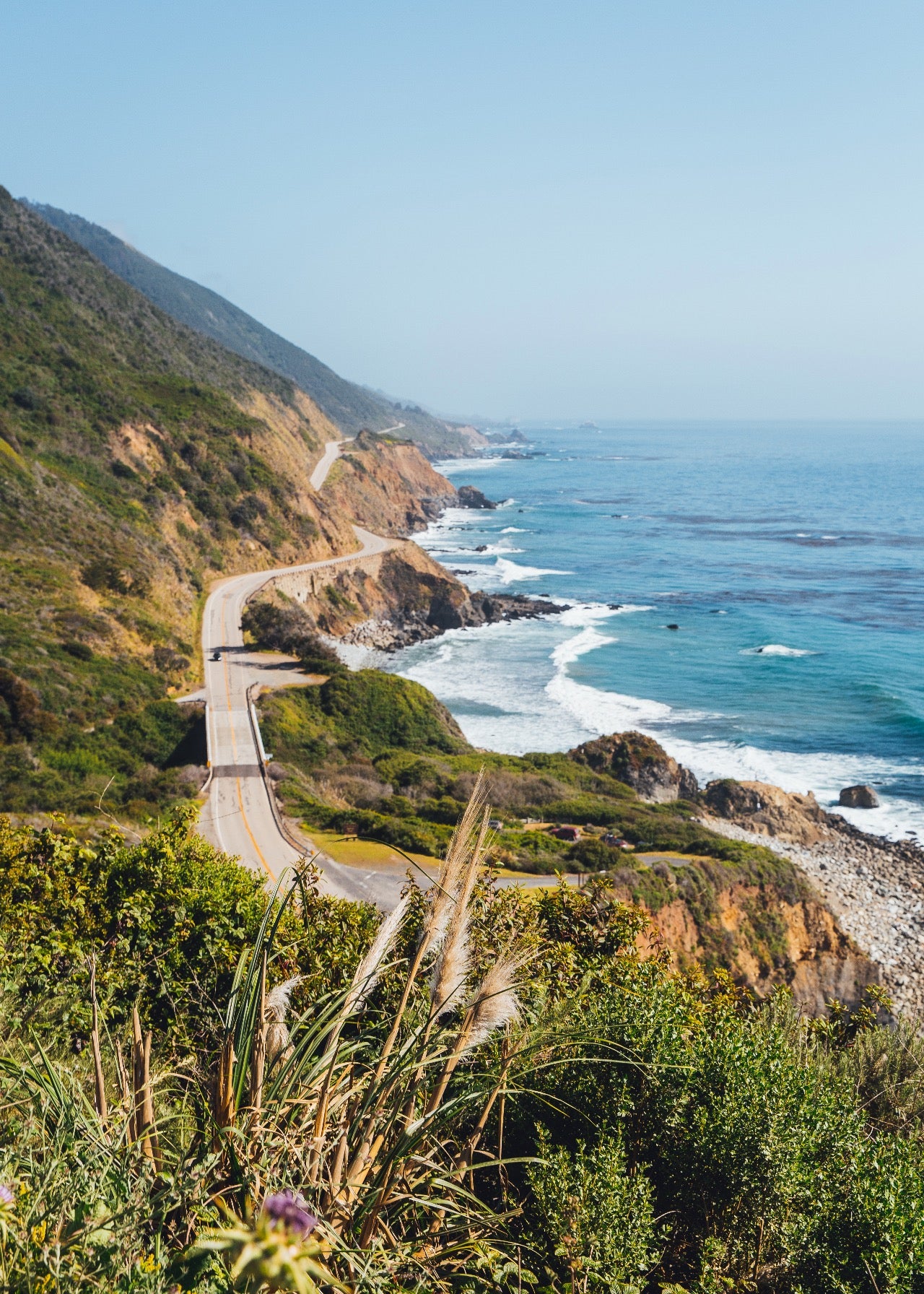 We ship surfboards all over the world. It's rewarding for us to know that the boards we build here in California will see waves and beaches that we can only dream of.
But do you know what is even better than boxing up a surfboard and shipping it off to its new home? When surfers like you:
Hop on a plane to California to pick it up their new surfboard in person.
Surf it all up and down the California coast.
Then pack it carefully in a board bag and take it home to be enjoyed at your home break. 
With that picture in mind, we bring you... Almond's Guide to the Perfect California Surf Trip.
If you are coming to California, you're going to need a surfboard for exploring the diverse coastline and wide variety of waves.  If you aren't sure which board you need, we built a "Surfboard Matching Tool" to ensure you find the perfect board.
Our entire inventory of available surfboards is published on our website, so once you match with the right model (using the matching tool), you can browse our inventory of custom-built surfboards that are ready for your trip.
When you find your new board, just select "Free In-Store Pickup" at checkout... and start packing your bags...
When you arrive at John Wayne Airport, you'll be just a few short miles from Almond Surf Shop... just type 1720 Santa Ana Ave, Costa Mesa, CA into the rental car's GPS.
Once you arrive at Almond Surf Shop, you'll be greeted by our friendly shop staff who is well-equipped to get you set up for your adventure.
Notable California Surf Trip Essentials:
1. The California Surf Checklist from Hoodzpah
2. California Guide to Coast Camping & Surf Spots by K.C. Brim
3. The Wildsam Field Guide to the Southern California Coast
4. A StayCovered Surfboard Bag to Protect Your New Board
5. A SYMPL ReLeash (to keep your board out of the rocks at San Onofre)
6. Plenty of Sunscreen from Salt & Stone
Any other essentials you need for your trip, we've got you... beach towels from Slowtide, a tote bag to keep your stuff in, a hat to wear on your road trip.
Next, you'll load your new Almond Surfboard in your rental car, and with the guidance of the Surf Checklist Poster and the California Guide to Coastal Camping & Surf Spots, you're off...! 
Depending on the time of year, you can decide whether to head North or South.  
If it's Summer, I'd recommend going South... where you'll hit Doheny, Trestles, Church's, San Onofre, Trails, Oceanside Harbor, Swami's, Cardiff, Seaside Reef... and that's just before you hit San Diego proper.
If it's Winter time, you actually have more options, but now you can look North.  From here you will hit Blackies, Newport Jetties, Huntington Pier, Seal Beach, Malibu, Leo Carrillo, C-Street, Rincon, Moro Bay, Pismo, and then the beautiful stretch of coast known as Big Sur State Park.  The truly adventurous can continue through the 90-mile stretch of Big Sur and reach Carmel-by-the-Sea, Santa Cruz, Ocean Beach SF, Fort Point... the list goes on as the water gets colder.
You'll know you've gone far enough when your arms feel like noodles from paddling.
You will soon start your return trip to Orange County, winding as you go to make sure you don't miss all the sights.
When you arrive back at Almond, you will naturally want a Slightly Choppy Flag of your most memorable surf spot from the trip. 
You'll pack your board safely in your board bag, bring a few mementos for your friends, and head back home with tired arms and a Cheshire Cat grin—because you just completed The Perfect California Surf Trip.
Start Today:
Take the Board Matching Quiz, find the surfboard you've been dreaming of, and get to planning. (Just remember, we're closed on Sundays).