Foamie, Foamier, Foamiest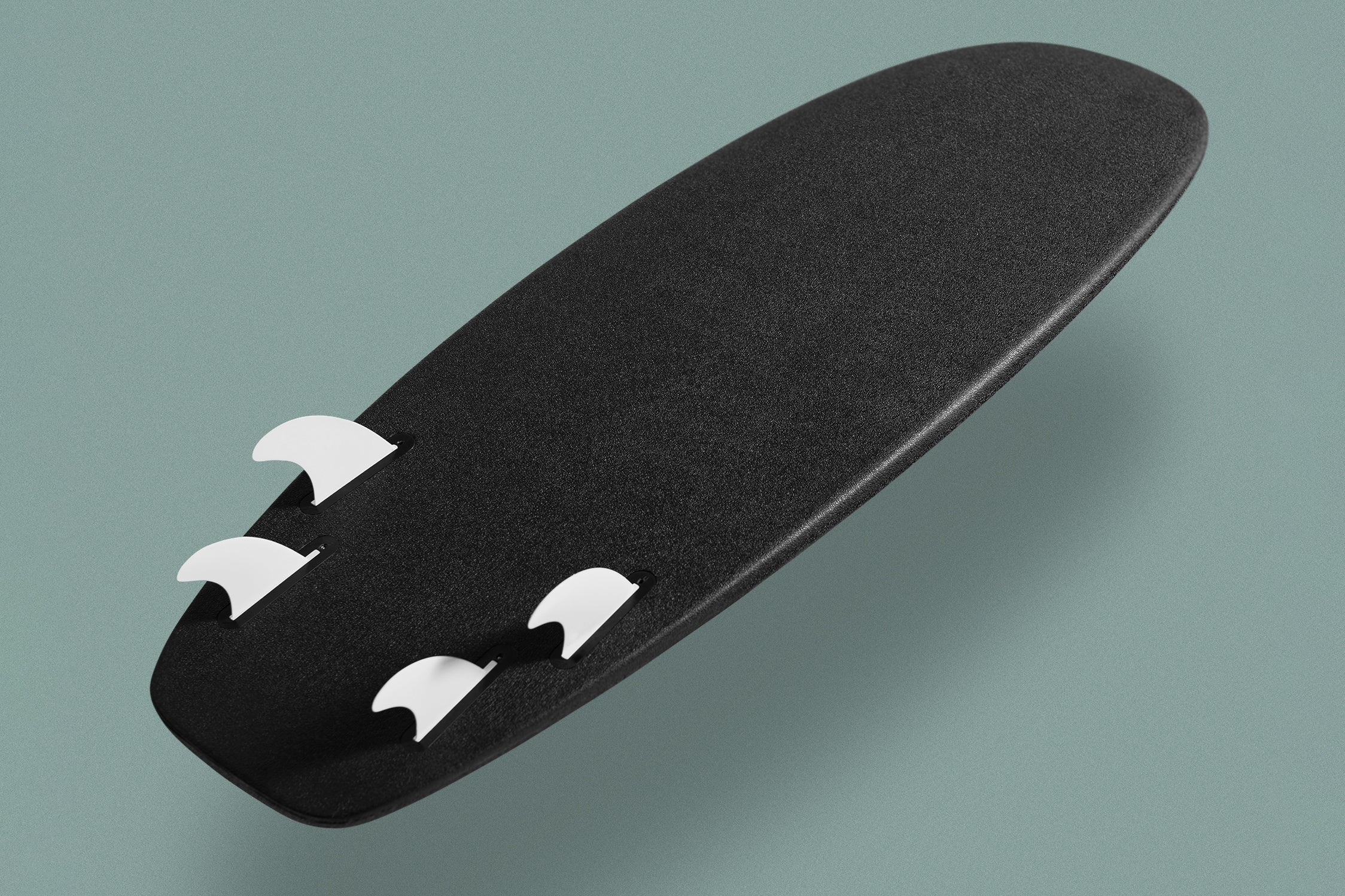 What's a foamie? What's a soft-top? What's an R-Series?
One of the most frequent questions we get from you guys is: "what makes R-Series surfboards different than any other commonly-seen soft top". Well for starters, the R-Series isn't a soft top at all.
Here is how WE would define each of these potentially-confusing surfboard terms.
Soft Top Surfboard Definition:
A soft top is a surfboard construction that involves 4 major elements: 
1. EPS foam core (with some type of stringer(s) for strength).
2. Polyethylene skin on the deck (the soft foam top).
3. High-Density Polyethylene slick plastic bottom.
4. Fins or fin boxes.
 
The downside of this 3-part construction is once any water gets inside through normal wear and tear, the bottom is apt to peel off entirely, making the board unrideable. This is why you will often see the noses of soft-tops duct taped together, to delay the inevitable delamination.
Foamie Surfboard Definition:
A foamie is kind of a catch-all term for any surfboard that is soft and foamy, rather than having a fiberglass shell.  More of a broad category than a specific construction.
R-Series Surfboard Definition:
A foamie surfboard that is made up of only 3 major elements:
1. Foam surfboard throughout with stringers for strength.
2. 5mm thick deck pad on top.
3. Futures Fin boxes
The R-Series boards have no skin on them, the black foam material that you see IS what the board is made of.  The 5mm deck pad is superficially mounted, meaning it is in no way structural.  The deck pad is to eliminate the need for wax, and to give us a fun canvas for collaborations, art, and colors.
This simpler construction approach means the board is more durable in the long term because there is no risk of the board getting waterlogged.  It's also what allows us to recycle these boards in their entirety—because there are fewer elements to break down.
To learn more about the R-Series line, view the entire collection or shoot us a question.
Pictured is the Almond x Surfrider Foundation 5'4 R-Series Secret Menu
View the entire R-Series range of foamie constructed surfboards here.