Meet The Shaper Night | The Board Club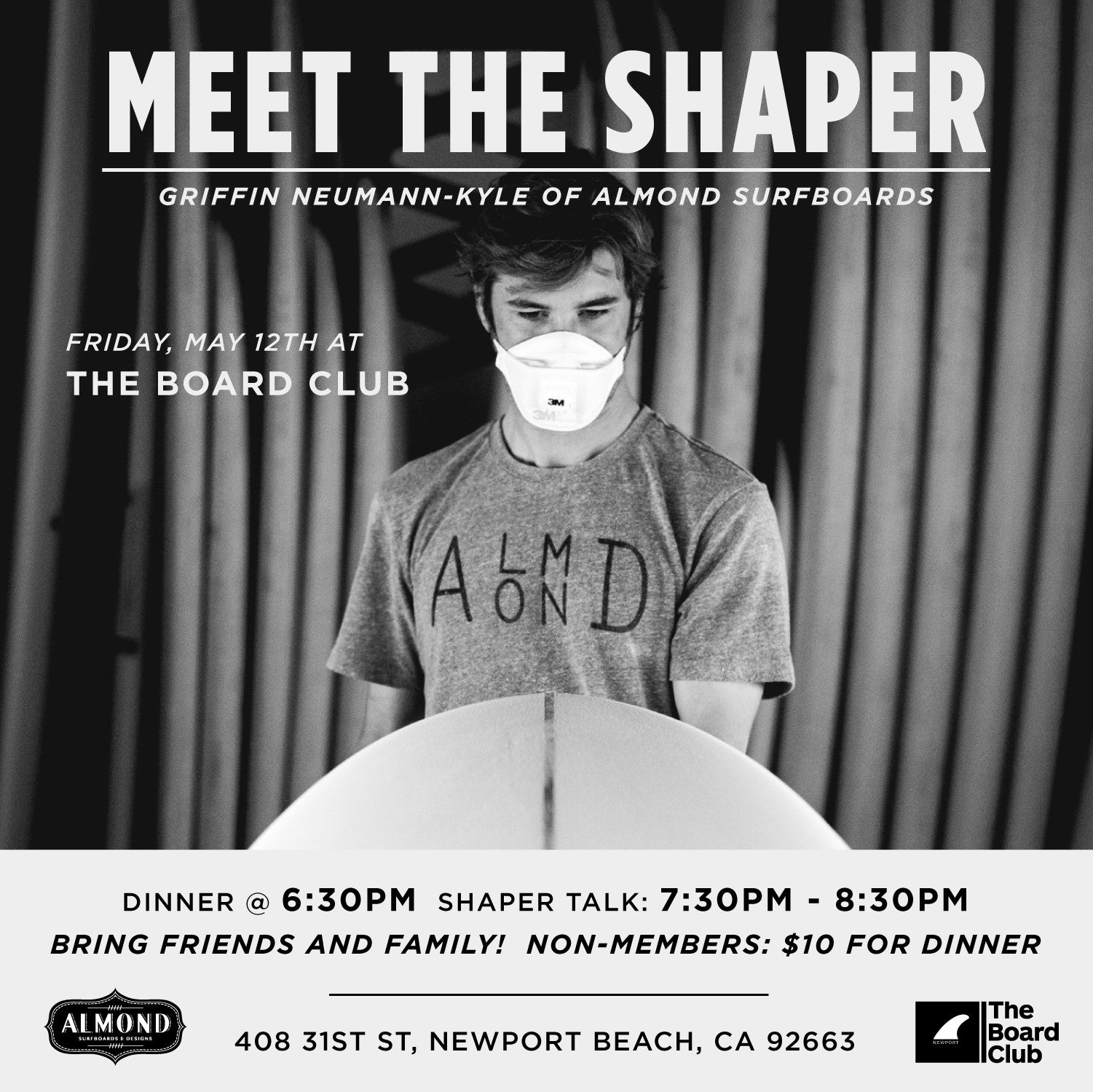 This Friday, our very own Griffin Neumann-Kyle will be answering YOUR questions at The Board Club in Newport Beach.  Join us for a fun and educational evening, chatting about surfboard theory and the shaping process.
Attendance is FREE for Members of Board Club, but if you are not a member, you can still attend for $10! (Dinner included in that price).
The address is 408 31st St. Newport Beach, CA 92663